Master Strategic Marketing with 4 Simple Steps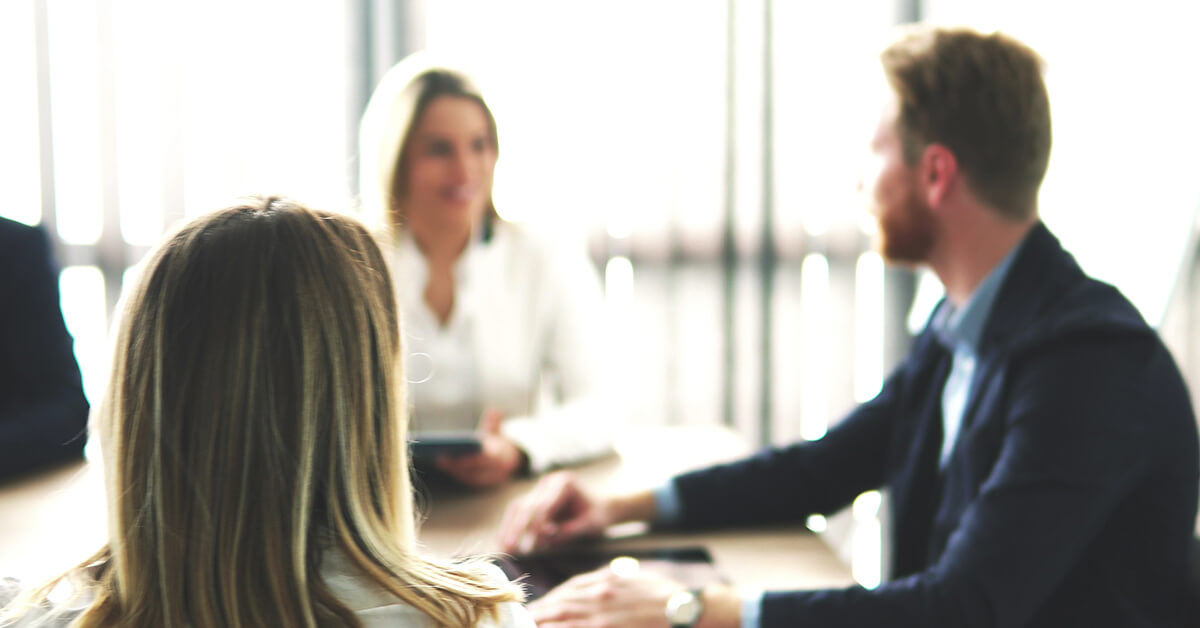 As professional healthcare marketers, we've worked hard to earn a seat at the organization's planning table. We've moved beyond firefighter marketing tactics to become a strategic partner that executive leaders can trust to meet reputation and growth goals. But, to secure your invite to the next system-wide visioning meeting, it's imperative to prioritize four core marketing objectives. We call these four simple steps to master strategic marketing by their acronym, BERG. That stands for:
Build Awareness through Branding
Improve Engagement
Enhance Reputation
Drive Growth
When combined, these elements create a rock-solid foundation strong enough to weather healthcare's shifting tide.

4 Steps to Master Healthcare Strategic Marketing
It helps to picture the core strategic marketing elements as steps of a pyramid. Branding forms the base of the shape, followed by engagement, reputation, and finally, growth. Each layer, or step of the pyramid, relies on the strength of the element beneath it. In other words, you can't drive growth to a service line until you have significant brand awareness, an engaged audience, and a solid reputation.
Let's take a closer look at each of these steps.
Build awareness through branding
The bottom layer of our strategy pyramid is brand awareness. It serves as the base because marketing messages and advertising dollars are useless if no one knows your name. Tons of tools and programs exist to help you measure aspects of brand health. Think about perception, usage, and awareness surveys. How current is your market share data? What other relevant information do you have about patients, audiences, or your community? How can you leverage that data to inform top-notch strategies?
Successful brand managers identify the most relevant Key Performance Indicators (KPIs) within each category of measurement and build strategies and reports around them. (If you're curious, here are our thoughts on determining the right KPIs for your hospital brand campaign.) These metrics create a reliable baseline and help you identify priority tasks. They also indicate when it's time to consider a rebrand. When do you need a rebrand? The short answer is whenever your health system experiences a significant change. The long answer is in this article, How to Approach a Health System Rebrand.
Bottom line for the bottom step of our pyramid - brand strength is the root of success, so, start here. Invest money here. Devote time and resources here.
Improve Engagement
With a solid brand strategy in place, move to the next step of our healthcare marketing pyramid, Improve Engagement. Just like brand awareness, you already have a variety of tools to help identify a baseline metric for internal and external engagement.
Think about employee and physician satisfaction surveys. Check with your hospital recruiters and specialists to create synergy with HR. Review internal communication channels to gauge effectiveness. Pull out your social media and digital analytics. Then, gather your patient satisfaction data. The amalgamation of this information will paint a clear picture of where you exist along the engagement continuum and reveal a path forward.
Remember to keep strategy at the center of this work. Use the data to inform action and improve engagement metrics. With thoughtful planning and tracking, your marketing team can add value and really move the needle on this core objective.
Enhance Reputation
Step three of the BERG pyramid focuses on reputation. Thanks to digital platforms and a 24-hour news cycle, reputation has the power to make or break an organization like never before. Knowing the perceived value (positive or negative) of your organization is critical to achieving and maintaining a public opinion that matches your health system's mission, vision, and values.
Online hospital reputation management
To better understand your online reputation, gather and compare the following indicators. Determine if they promote or detract from your brand and use the data to create a strategic plan that improves your overall reputation score.
Google PageRank/local search rank

Star ratings

(Google My Business listings, provider ratings, etc.)

Online reviews (positive, negative, and neutral)

How quickly do you respond to reviews

Social media engagements
Not every MarCom team has the staffing or resources needed to strategically manage content across all platforms. In those situations, partnering with an agency might be the right solution. Check out the four major benefits of outsourcing your hospital's social media.
Media-based hospital reputation management
Paid, earned, and owned media can also play a pivotal role in enhancing your health system's reputation. If your team put in the time to craft a solid brand awareness campaign followed by engaging internal and external audiences, then you're ready to leverage the strength of your brand to enhance public perception.
Pull in your PR team, share patient testimonials, and repurpose the great content you assembled for Nurses Week or National Hospital Week. With some focused brainstorming, you can maximize your marketing budget, your reach, and reputation.
Drive Growth
If you've made it to the pinnacle of our strategic marketing pyramid, then it's time to start driving growth and tabulating ROI. In this final step, you assemble the data and guidance from the lower three tiers to execute tactics and meet goals that align with the health system's strategic priorities.
Success looks like new patient appointments, increased referrals, more volume for a specific procedure, and an uptick in scheduling. Increased form completion on the website, higher conversion rates for email marketing, unique visitors for a post, and greater market share also put you in the "win" column. (Need help? Boost your service line marketing success with these tips.)
To make the most of your strategic marketing victories, share them with the CEO or executive team. Break out that amazing dashboard with stylish graphics and show them how MarCom directly contributes to attracting and retaining patients for key hospital service lines. Remind them why you deserve a seat at the system-level decision-making table.
Mastering strategic marketing requires dedication and attention. Marketing leaders who carve out specific blocks of time each day, week, or month to focus on these four core objectives keep organizational goals top of mind and important tasks moving forward. It's our 10% secret to healthcare marketing success.
If your team needs help building a solid health-focused marketing foundation, contact us! Strategy is our love language.