 We leverage
data

and

technology

to work more efficiently for you.

Shifting digital processes makes it easier to conduct overall large-scale business tasks. For instance, online databases that streamline key consumer, provider, and service information and automation tools that expedite day-to-day activities allow employees to focus on more pressing tasks and create safer patient experiences.
Optimize operational processes and
improve the patient experience

while reducing costs.

Healthcare digital transformation is not about how much technology you have, but how digital your organization has become. From patient research through retention and every touchpoint in between, it's never been more critical for hospitals and health systems to capitalize on the efficiency that comes with digital transformation opportunities.
We assess and quantify your digital maturity, evaluating your digital capabilities, your team, technology, and processes. That truly improves the efficiency, effectiveness, and productivity of patient care.
We develop a comprehensive strategy including an implementation roadmap for process improvement, meeting external expectations, and boosting the internal productivity of your team.
We provide data on performance and intelligence to create clear, consistent, proactive insights and transformational goals. Whether you're dealing with legacy systems, websites, online databases, or automation processes, we're here to help.
At Ten Adams,
we guide your organization through a digital journey

that creates fundamental, lasting organizational changes by streamlining your operations, enhancing the patient experience, and making on-demand patient care more accessible for your patient population.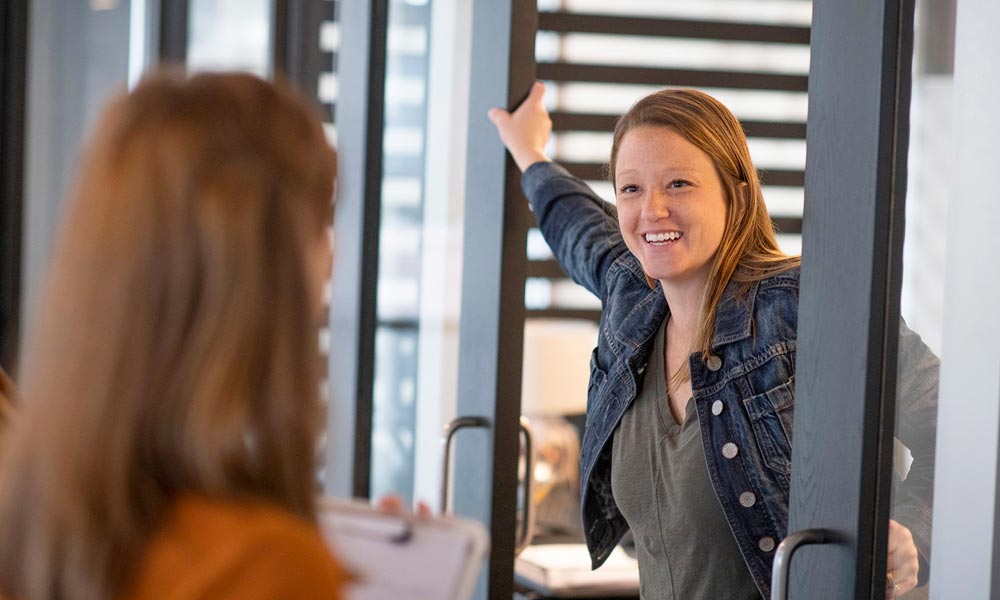 Digital Strategy
Meet evolving consumer expectations.
A digital strategy leverages technologies that enable your organization to evolve all aspects of what you offer, how you interact with customers, and how your health system operates. We design processes that weave your brand into digital experiences in order to build trust, loyalty, and improve patient sentiment.
Digital Transformation
Streamline internal processes while exceeding patient expectations.
Digital transformation in healthcare is the positive use of technology to streamline operations, enhance your patient experience, and make on-demand patient care more accessible for everyone you serve. Using in-depth consumer data, online appointments, and unified platforms for data exchange, digital technologies can radically improve the performance and reach of your organization.
Digital Product Innovation
Stay relevant, competitive, and improve operational efficiency.
Digital product innovation is the creation or advancement of new digital technologies to solve existing business problems and simplify organizational practices. Our Digital team leverages product thinking and builds amazing digital products to rapidly innovate and demonstrate measurable progress to advance your key KPIs.
User Experience Design
Increase health-system preference and loyalty.
User experience design puts the consumer at the forefront of our digital maturity journey because as you apply technological changes in your business operations, the way you engage with customers also changes. Focusing on digital and UX-oriented tasks throughout your digital transformation can increase hospital loyalty, simplify interactions between patients and doctors, and drive appointment revenue.
Website Experience Development
Give patients an optimized experience from the start.
Website Experience Development is about making websites and applications that are easy to use — internally and externally. We aim to improve digital touchpoints to make your website user-friendly and a preferred tool to find care online from you versus your competitors. By improving usability and accessibility, we can positively impact how users interact with your brand online.
Search Engine Optimization
Make it easy for new patients to find you online.
Search Engine Optimization (SEO) ensures people find your healthcare organization when they look up treatments, services, or physicians in their local area using internet-enabled devices. We bake search engine optimization into every website and digital project so that when people search for services or procedures your organization provides, you appear at the top of the results.
Systems Integration & Technology
Maximize the value of technology investments.
System integration is the process of bringing together all physical, virtual and legacy components in your organization's cohesive infrastructure, enabling all pieces to work as a whole. Legacy systems that cannot be removed and replaced with the latest technology can be modernized with a communication channel with the latest information systems and technology solutions.
Performance Data & Intelligence
Measure and act on real-time insights
Performance Data & Intelligence is aggregated, quantified and analyzed data on particular, identified healthcare-related metrics. Our Performance Data initiatives help your health system achieve broader goals of increased care coordination, value-based care, health equity, and satisfying regulatory demands.
How
health systems

have grown with digital.

"Ten Adams assisted us with building a new cross-functional, mobile-first website. Our overall experience has been great, as they have helped us focus on the future of consumerism in healthcare."
Bill Donnelly
Digital Marketing Manager, Deaconess Health Systems
See the
hospitals

and

health systems

we've served.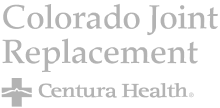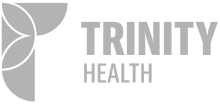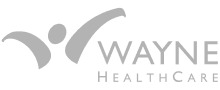 Connect
Dedicate 30 minutes to a conversation with our team

Collaborate
Diagnose what's ailing your branding and marketing efforts.

Create
Develop a roadmap that becomes the remedy to greater revenue and growth.
We serve only health systems.

With nearly 40 years of marketing and branding work for hospitals and health systems, Ten Adams employs surgical-like precision and expertise. We empower your team to live your brand in everything they do, From internal messaging that resonates with your patients to community-facing campaigns.
We create branding that supports your marketing efforts.

Added recognition and impact helps your promotion bring added influence because consumers are far more likely to opt for your services than less recognizable health systems. This credibility increases your brand awareness and will differentiate your organization from other providers in the market, giving you that competitive edge to boost your revenue and growth.
We're here to guide you.

We've been branding hospitals and health systems for nearly 40 years. We have a straightforward process and the expertise to guide you through it. In the end, the results speak for themselves, and you'll have a brand that resonates with your audience, turning patients into advocates.
Frequently Asked Questions
Have questions about working with a branding and marketing agency exclusively focused on healthcare? We have answers.


Why does healthcare digital transformation matter?
There are three reasons why digital transformation for your organization is more critical than ever before:
Consumer Expectations: The world has changed. Consumers expect us to have a digital presence that makes their experience frictionless and enjoyable.
Internal Expectations: Businesses need greater efficiency. Our employees expect us to make collaboration and communication easier so we can get more done, both faster and with more accuracy.
Sustainability: Survival is paramount. Time is not on our side. Soon, this isn't something that will set us apart; it will be something that we must do for survival.
When should an organization assess its digital maturity?
Your digital maturity is your ability to respond and take advantage of digital shifts that meet expectations, transform experiences, and maintain viability. If you are unsure if you need to assess your digital maturity, here are 3 key analysis points to consider:
Internal Processes
External Expectations
Tech Integrations
This isn't just about the technology you use. It's about your team. Do your employees feel comfortable with digital processes? How automated and efficient are your workflows? Are they mostly digital, or is there room for improvement? Do your current capabilities match your company's long-term strategy?
If you don't have clarity on all of these questions, it is likely time for you to assess your digital maturity.
The more digitally mature you are, the better you can meet consumer and internal needs, and the longer you can remain viable.
What does the Ten Adams digital services process look like?
At Ten Adams, we ground ourselves in research and data analysis to guide our approach to developing a sound user experience. From collaborative work sessions that determine strategic design and development, through deployment and discipline, our process is built to navigate the needs of today and the interests of tomorrow.
Schedule a Call
During this complimentary consultation, we'll unpack your challenges, brainstorm solutions, and provide transparent next steps on what it looks like to engage Ten Adams in that journey. Our promise to you is that no matter the outcome, you'll leave with value and insight that elevate your brand.