 We complement your marketing efforts with years of deep industry
knowledge

,

expertise

, and

insights

.

Ten Adams' industry expertise extends across the healthcare ecosystem. As your partner, we stay up to date on all the changes impacting health systems today, which allows us to deliver unmatched advisory services designed to tackle your greatest business challenges.
Utilize integrated strategies that
build a blueprint for increased marketing success

.

After working with healthcare clients for 36+ years, we have learned that marketing is only successful when it's tied to the operational and cultural priorities of the health system. Our average client relationship is more than seven years, allowing us to become saturated within the organization, understand their business, key stakeholders, and strategic goals, and extend far beyond solving branding and marketing challenges.
We serve as an extension of your operational team to overcome your unique challenges and determine the critical issues you face.
We provide strategic counsel and advice on blending and unifying the patient's online and in-person experiences.
We help you prioritize and align department goals with system strategic goals so you can achieve organizational transformation faster.
Annual Marketing Planning
Boost patient volume, keep returning patients happy, and increase ROI.
Annual marketing planning allows your organization to assess, build, and measure critical support systems that dramatically improve your chances for marketing success. Our annual planning process serves as the blueprint or roadmap that brings together clear-cut objectives, tactics, systems, strategies, and an appropriate budget to achieve goals and deliver high performance.
Market Research
Maximize spend with pragmatic consumer data.
Market research is a strategic hedge against the risk of losing market share and relevancy in the minds of consumers. We offer qualitative and quantitative research to help your health system deepen your understanding of the communities you serve. Together, we'll assess current trends of your target audience, identify service delivery model gaps, and optimize your opportunities to make improvements that can generate stronger relationships and better outcomes.
Service Line Growth
Optimize patient services and offerings.
Service line growth strategy provides planning agility, visibility into performance, and a leadership structure that is in sync with your organizational goals. When designed and implemented appropriately, service line growth management can substantially reduce both clinical and operational costs associated with managing a patient population and enable the organization to capture value-based revenue and improve margins.
Marketing Operations
Prioritize strategic marketing functions.
Marketing operations integrates the Ten Adams team to enhance marketing services within your health system. We partner with our clients to leverage each team's internal skills, knowledge, and expertise by pairing strengths that promote revenue-generating opportunities. We even provide training and support to help marketing departments develop their teams, improve their processes and elevate the role of marketing in the organization.
Communications Planning
Increase the value of public relations.
Communications planning involves the strategic exploration of new models for engaging and building relationships with your stakeholders and the community. Extending beyond earned and social media, PR leverages emerging digital channels that authentically connect and bring your brand story to life. Communications planning is purposeful and timely, allowing your health system to deliver consistent, effective health messaging to the right audiences at the right time.
Consumer Strategy
Meet consumers when, how and where they need you most.
Consumer strategy meets the needs of empowered consumer demands by authentically engaging with customers in new ways. Today, consumers are more than twice as likely to use digital sources than a doctor's referral to select a primary care doctor. By leveraging a consumer-centric approach to healthcare access, pricing, and the overall patient experience, you can build purposeful, sustainable relationships with the individuals you serve.
We know Strategy.

Ask Kettering Health.


"Taking a more strategic approach to planning with executive visioning sessions led by the Ten Adams team has been incredibly helpful. This concept is so simple, but it's powerful. And it works."
Jimmy Phillips
VP of Marketing & Communications, Kettering Health | Dayton, OH
See the
hospitals

and

health systems

we've served.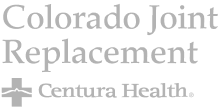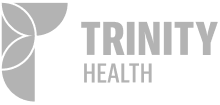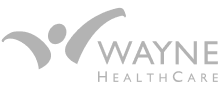 Turn your business challenges into

strategic wins

.


Connect
Dedicate 30 minutes to a conversation with our team

Collaborate
Diagnose what's ailing your branding and marketing efforts.

Create
Develop a roadmap that becomes the remedy to greater revenue and growth.
We serve only health systems.

With nearly 40 years focused on marketing and branding work for hospitals and health systems, Ten Adams employs surgical-like precision and expertise. We empower your team to live your brand in everything they do, from daily patient touchpoints of contact to the community-facing campaigns.
We create branding that supports your marketing efforts.

Added recognition and impact helps your promotion pack that extra punch because consumers are far more likely to opt for your services than less recognizable health systems. This credibility increases your brand awareness and will differentiate your organization from other providers in the market, giving you that competitive edge to boost your revenue and growth.
We're here to guide you.

We've been branding hospitals and health systems for nearly 40 years. We have a straightforward process and the expertise to guide you through it. In the end, the results speak for themselves, and you'll have a brand that resonates with your audience and directs your marketing while turning patients into advocates.
Frequently Asked Questions
Have questions about working with a branding and marketing agency exclusively focused on healthcare? We have answers.


Schedule a Call
During this complimentary consultation, we'll unpack your challenges, brainstorm solutions, and provide transparent next steps on what it looks like to engage Ten Adams in that journey. Our promise to you is that no matter the outcome, you'll leave with value and insight that elevate your brand.