 We offer you a fully integrated suite of
healthcare marketing services

.

Consumers are everywhere. That's why the Ten Adams team centers our focus on the consumer, then pushes outward using an omnichannel approach to find all the ways we can connect them to you.

We incorporate digital, traditional, and nontraditional marketing into one cohesive plan to help you achieve marketing success.
Marketing that increases
patient acquisition

and

retention

.

Our goal is to connect with your audience wherever they are so they connect with your brand. We put the user first and craft content for social, local, and mobile delivery. The result is an orchestration of paid digital advertising (all forms), social media, email, and web, collaborating with traditional and nontraditional channels. This media strategy maximizes reach and frequency, engages your audience and drives them to your hospital or health system.
We offer full-service media strategy, planning, buying, optimizing, and negotiating.
We deliver accountable media stewardship, auditing every detail of each media placement and conducting post-buy analysis.
We are fully integrated into strategy conversations from the beginning to execution to reporting on data and implementing improvements. Consumer Lifecycle Marketing
Boost patient conversions and retention.
Consumer lifecycle marketing involves studying the customer journey in an integrated way. Success happens when you are able to move from capturing consumer attention to ensuring lifetime patient retention. We create a managed communications strategy to prioritize and integrate the full range of marketing channels needed to support consumers on their path to booking an appointment. We leverage both personalized messaging and re-targeting.
Service Line Campaigns
Drive demand for high-margin services and procedures.
Service line marketing can offer profitable campaign wins and strong ROI for health systems – as long as you don't take a one-size-fits-all approach. At Ten Adams, we leverage our extensive knowledge of healthcare service lines along with their regulations and channel-specific restrictions. We also facilitate initial conversations with clinical leaders to ensure the impact marketing has on operations and ultimately the patient is positive.
Reputation Management Campaigns
Deliver an accurate online experience that instills confidence.
Reputation management improves online reputation by taking control of your image and brand to attract and acquire more patients. As more patients search for their providers online, the ability to be found, monitor what is said, and actively get involved in the conversation to boost online reviews and revenue is essential.
Media Strategy & Planning
Target the right audience with the right message and channel.
Media strategy & planning is essential to deploying your message successfully. Ten Adams' strategic media planning process is multi-step, aimed to target your messages precisely and impactfully at an optimal price point. We believe a solid, strategic foundation is essential to all areas of our business, and media is no different. Ten Adams will use expert data sources to understand the heart of your individual market and apply key demographics along with behavioral and lifestyle patterns from your target market to craft a media plan that will provide the strongest return on your investment.
Media Buying & Negotiation
Make efficient marketing and media decisions.
Media buying & negotiation synergize marketing efforts across multiple media channels. Once the media strategy is prepared, negotiations begin. We develop relationships with vendors and evaluate cost efficiencies in comparison to the overall market. We negotiate and manage frequency and volume contracts to secure the lowest costs possible. To stretch your dollars even further, we secure added value extensions. All of this is possible because our strategy and experience allow us to know what prices the market will bear.
Social Media
Proactively grow your audience and amplify brand engagement.
Social media platforms allow hospitals and health systems to scale connection equity with potential patients one-on-one while maximizing their brand presence online. Ten Adams' social media program is designed to utilize each social channel to amplify your relevance, leverage decentralized voices for community building, personalize content based on population needs, and integrate both brand and performance goals for full funnel conversion. With the ever-growing importance of connecting with your audience, using social media the right way is critical for your brand's viability.
Email Marketing and Automation
Maintain patient relationships when they need you most.
Email marketing gives you the ability to build long-lasting relationships with your patients, so you're their first choice when they need care. Ten Adams can help you develop targeted, personalized email campaigns to support patient engagement, education, care path, recruitment, and event promotion to keep your brand top of mind. Email marketing is still one of the most effective marketing channels available and gives you direct communication with your patients.
We know Marketing.

Ask UT Health San Antonio.


"This work will surely win awards, impress website visitors, enhance our campaigns, and help expand the cancer center's footprint for years to come.
We did all of this during a pandemic! You guys ROCK!"
Lauren Smith
Manager, Marketing and Communications, UT Health San Antonio
See the
hospitals

and

health systems

we've served.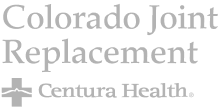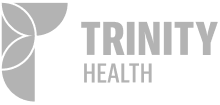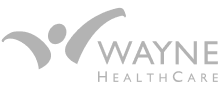 Position your services to best reach the right audience.

Connect
Dedicate 30 minutes to a conversation with our team

Collaborate
Diagnose what's ailing your branding and marketing efforts.

Create
Develop a roadmap that becomes the remedy to greater revenue and growth.
We serve only health systems.

With nearly 40 years of marketing and branding work for hospitals and health systems, Ten Adams employs surgical-like precision and expertise. We empower your team to live your brand in everything they do, From internal messaging that resonates with your patients to community-facing campaigns.
We create branding that supports your marketing efforts.

Added recognition and impact helps your promotion bring added influence because consumers are far more likely to opt for your services than less recognizable health systems. This credibility increases your brand awareness and will differentiate your organization from other providers in the market, giving you that competitive edge to boost your revenue and growth.
We're here to guide you.

We've been branding hospitals and health systems for nearly 40 years. We have a straightforward process and the expertise to guide you through it. In the end, the results speak for themselves, and you'll have a brand that resonates with your audience, turning patients into advocates.
Frequently Asked Questions
Have questions about working with a branding and marketing agency exclusively focused on healthcare? We have answers.


Schedule a Call
During this complimentary consultation, we'll unpack your challenges, brainstorm solutions, and provide transparent next steps on what it looks like to engage Ten Adams in that journey. Our promise to you is that no matter the outcome, you'll leave with value and insight that elevate your brand.