Healthcare Marketing: Achieving More with Less Budget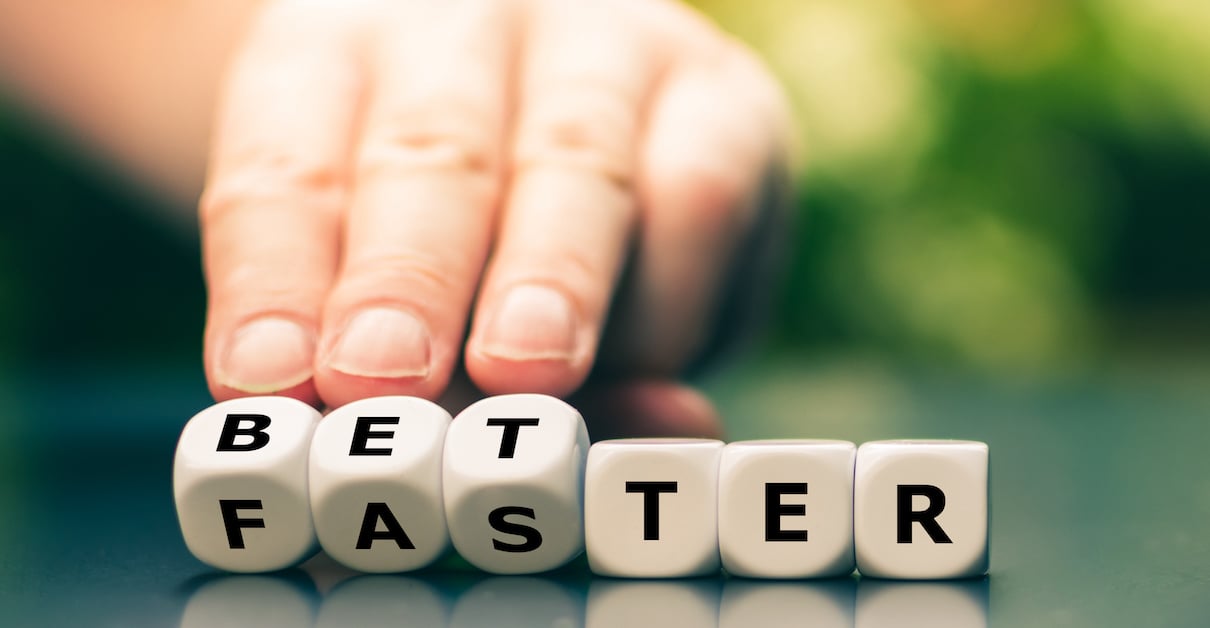 During budget season, wouldn't it be nice if you could wave a magic wand and gain access to infinite staff and resources? When you're faced with the daunting task of doing more with less as a healthcare marketer, it's easy to get discouraged.
But what if you flipped your focus? As you tackle the challenge of optimizing your health system marketing budget, see it as a chance to flex your strategy skills.
4 strategies to maximize your healthcare marketing budget:

Prioritize initiatives that support your health system's strategic goals




Identify healthcare service lines your marketing team can impact

Make the most of your healthcare media spend

Use technology to boost healthcare marketing productivity



Prioritize initiatives that support health system strategic goals
Ten Adams VP of Strategy, Jennifer Horton, uses the term firefighter marketing to describe how teams abandon their set priorities to address urgent, unexpected tasks. Putting out these fires takes time and resources away from addressing strategic objectives and often results in zero ROI and frustrated team members.
Creating a marketing plan that reflects your health system's strategic goals gives you a single source of truth to guide decision-making. Does the emergent request for a physician billboard help reach an organizational objective? No? It goes to the bottom of the pile. Will posting these group photos on Facebook right now meet a defined need? No? End of the line.
By prioritizing the initiatives that directly support your health system's strategic plan, you teach others to think ahead and align their wants with the organization's defined direction. Yes, denying pop-up requests will ruffle a few feathers but you have the board-approved strategic plan to justify your decisions.
Identify healthcare service lines your team can impact
In a world of tight budgets, knowing where you can make the biggest impact with the fewest resources is critical. That's why we suggest exercises like healthcare service line priority mapping to help marketers categorize campaigns and projects.
Essentially, the healthcare marketing team plots key business indicators for a specific service line into one of four quadrants in a chart. After assessing and entering data for each service line, it's easy to see what is driving dollars for the organization, which areas need attention, and what can perform well without much of a marketing effort. This information, coupled with the organization's strategic goals, assists the team in choosing what to promote and just as importantly, what not to promote.
Pain management, for example, may hold the vast majority of market share and have a long waiting list to see a provider. Furthermore, data shows the service loses money and patients are not happy with their experience. This area is not the place to double down on marketing spend.
Instead, look for a healthcare service line with low market share but high profit or ROI. Does the health system strategic plan call out a department that's generating significant revenue, meeting quality metrics, and poised for growth due to open access? Pick that one. Assign time and resources to craft a multi-channel campaign for it.
Driving growth for a high-value service line is the fastest way to show department leaders and senior administrators how marketing impacts the bottom line and is an essential part of achieving strategic objectives.
Make the most of your healthcare media spend
Speaking of funds, your health system media spend has and will continue to take up a big chunk of your budget so, getting the right mix is imperative for success. Ten Adams VP of Media, Kim Wangler, keeps up with the ever-changing (and sometimes overwhelming) media landscape.
"Video continues to be powerful. It's engaging, emotional, and descriptive. Short-form videos perform especially well across the digital landscape and represent a cost-effective route for reaching a target audience," says Kim.
Advancements in technology continue to make digital media tactics more accessible and efficient against even narrow geographies and specific demographics. Nielsen's most recent report shows the average weekly minutes of streaming video have increased 24% year-over-year with the largest increases in people aged 55 and older.
"The Nielsen report offers insight into the future of streaming video," adds Kim. "Their data reveals 93% of Americans plan to increase or make no changes to their paid streaming services in the next year. To me, that indicates video delivered through OTT/Connected TV will continue to grow and become an even more efficient and effective way to reach desired target audiences."
Another way to maximize your healthcare media dollars is to tap into the experts. Media buying is an area where retaining industry professionals leads to significant ROI. They have an eye on the big picture as well as nuances impacting specific communities. Leverage their knowledge to create an omnichannel plan able to demonstrate tangible results but nimble enough to change direction in real time.
Use technology to boost healthcare marketing productivity
If you aren't fully embracing the latest trends and innovations revolutionizing healthcare marketing today, now is the time.
AI is one of the most exciting and promising technologies to emerge in recent years, and we believe that it has enormous potential to help your team work more collaboratively and efficiently. By leveraging AI, it's possible to quickly gain deeper insights into patients seeking care from your hospital, identify the most relevant audiences for your campaigns, and continuously optimize and refine your approach to ensure you're getting the best possible results.
Beyond the technical benefits, AI enables you to be more creative and innovative in your approach to marketing. By automating repetitive tasks or assisting with idea generation, AI tools free up more time and resources for you to focus on things that can truly move the needle for your organization.
Seek healthcare agency expertise and support
At Ten Adams, we love helping our clients make the most of their dollars, achieve their goals more effectively, and reimagine what's possible.
If you have a great agency partner, use their experience and specialized knowledge to do more with less. If you don't, connect with our experts today.