Three Ways to Maximize Video Marketing ROI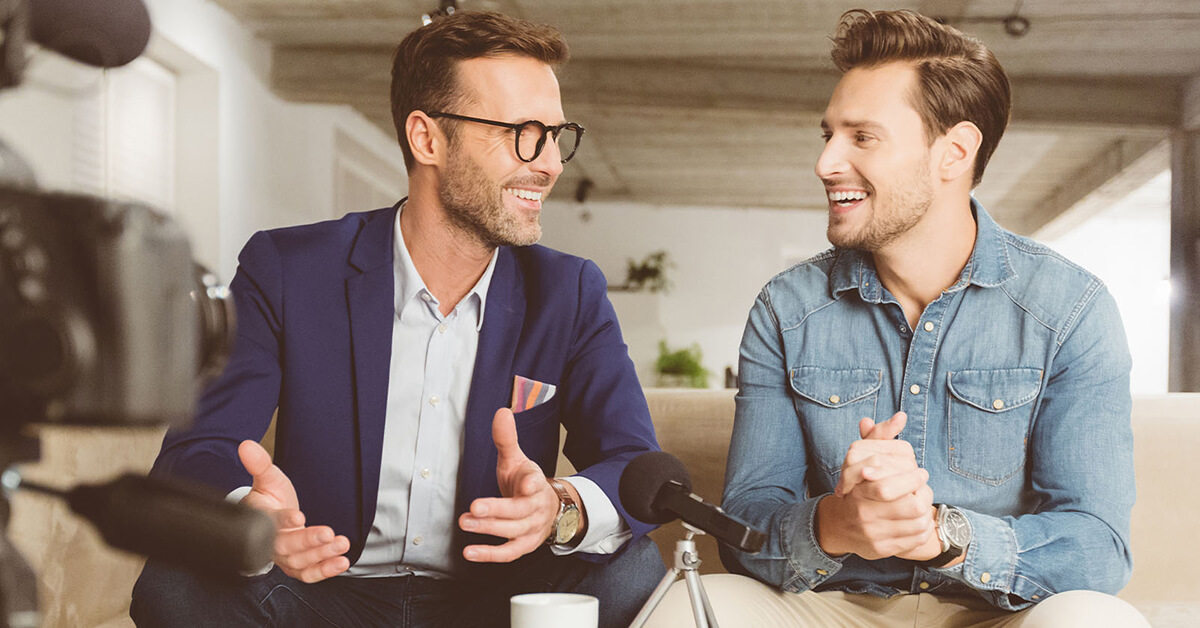 The key to video marketing success lies with a fully developed digital strategy that aligns with post-pandemic expectations of consumers and remote workers. After a year of uncertainty, they want helpful information from people they trust. The trick is to find a successful way to ensure your message is seen and heard.
As more and more creators push out content, the competition for your audience's attention is heating up. To put that in dollars and cents, ad spend in the US hit $9.95 billion during 2020 with expectations for that number to reach $11.24 billion in 2021 and rise to $12.66 billion by 2024, according to Statista.
So, how can you address the desire for authentic, timely video content in a way that enables your brand to cut through the noise?
Three ways to take your video marketing strategy to the next level.
Embrace Live Streaming
If you made it through 2020 without holding a virtual conference or livestreaming an event, it's time to get onboard. Restrictions for in-person events may be lifting, but the number of people continuing to work from home and the increased movement toward a digital-first world ensure that virtual options are here to stay.
Start with an internal audience to hone your skills at successfully hosting a virtual event. Have your CEO or CNO provide monthly updates via livestream. This type of engagement allows staff across campuses to hear important information from their leaders in real time.
Once you feel comfortable executing a virtual event or meeting, take your skills public. Run a live feed from your groundbreaking or ribbon-cutting event. Use social media streaming options to let your patients and community members feel like they were there.
Smart Idea #1
Did you know the number one reason viewers abandon live video is poor quality? If they can't see who's talking or hear what's being said, the coverage is useless to them. Avoid this rookie mistake by putting a microphone and tripod or gimbal at the top of your list come budget season.
Make Learning On-Demand
The trend of viewers accessing information on their own time frame as opposed to following scheduled programming continues in 2021. PR Newswire estimates the average US consumer will have more than nine video streaming apps installed on a mobile device this year, and Conviva's State of Streaming report showed a 115 percent increase in people streaming at home on larger screens. Your audience is ready and willing to watch the content you create, so give the people what they want!
If you are just starting down the path of on-demand content and need some inspiration, look no further than your livestream events or meetings. This information is ripe for repackaging. Trim off the logistical pieces from the beginning and end of the event to create a consolidated, what-you-need-to-know presentation. Short-form videos, especially ones less than 20 minutes, could net you over 40 percent more audience retention. Grab some appealing images to make a short social media promotion for a practice or service or focus your efforts on education.
Speaking of education, on-demand videos are the perfect place to provide information on all the embarrassing subjects found in healthcare. According to a recent study, as reported by the Medium, questions about body image (skin conditions, warts, weight loss, thinning hair), reproductive systems and all things related to digestion topped the list of 2020's most Googled health topics. Pick what best aligns with your marketing goals and show the community what you have to offer.
Smart Idea #2
Kennedy Cano, Ten Adams Digital Strategist, shares this great tip: "Consumers searching for a video (or answers in general) turn first to Google and YouTube, two very powerful search engines. Make sure to partner your video content strategy with a SEO (search engine optimization) strategy. Set clear directions for which keywords to use in the video's title, description and tags. Never leave these fields blank. If people can't find your videos, they can't watch your videos."
Feature Your Experts
Because consumers, especially potential patients, want to know more about sensitive topics from trusted experts, it's the perfect opportunity to engage your physicians, advanced practitioners and specialists with video marketing. Create a series of short-form videos where a provider breaks down a complex disease and the best treatment options. Or involve multiple staff members from the same department to explain various conditions, showing how technology or the latest equipment is used, with the goal of setting expectations related to the patient's experience.
Consider recording some behind-the-scenes footage of staff and employees collaborating. And don't worry about cell phone video not looking professional – YouTube, Instagram and TikTok have forever changed viewers' expectations around production value. Note that consumers have also shifted who they want to hear from, preferring first- and second-person perspectives versus third-person perspectives with a narrator talking to someone either on or off screen.
Smart Idea #3
For a variety of reasons, users watch videos without sound. Optimize content for soundless playback by using captions and other visual aids.
Video Marketing ROI
The trends we've shared with you generate success because video marketing today is fast, agile and adaptable. For your organization to win, it's critical to leverage the knowledge and talent of your experts to create authentic content people trust – then place that content in as many (strategic) places as possible.
If you need a bit more convincing, a study by Wyzowl revealed that nine in ten (89 percent) of video marketers believe videos produce a good return on investment (ROI), and 95 percent plan to either maintain or increase their investment in video marketing going forward. To sum it up, if you don't construct a stronghold in the digital media space, your competitors will.
Need help elevating your video marketing strategy?
Ten Adams is here to help. Contact us.