How to Succeed at Marketing to Millennial Patients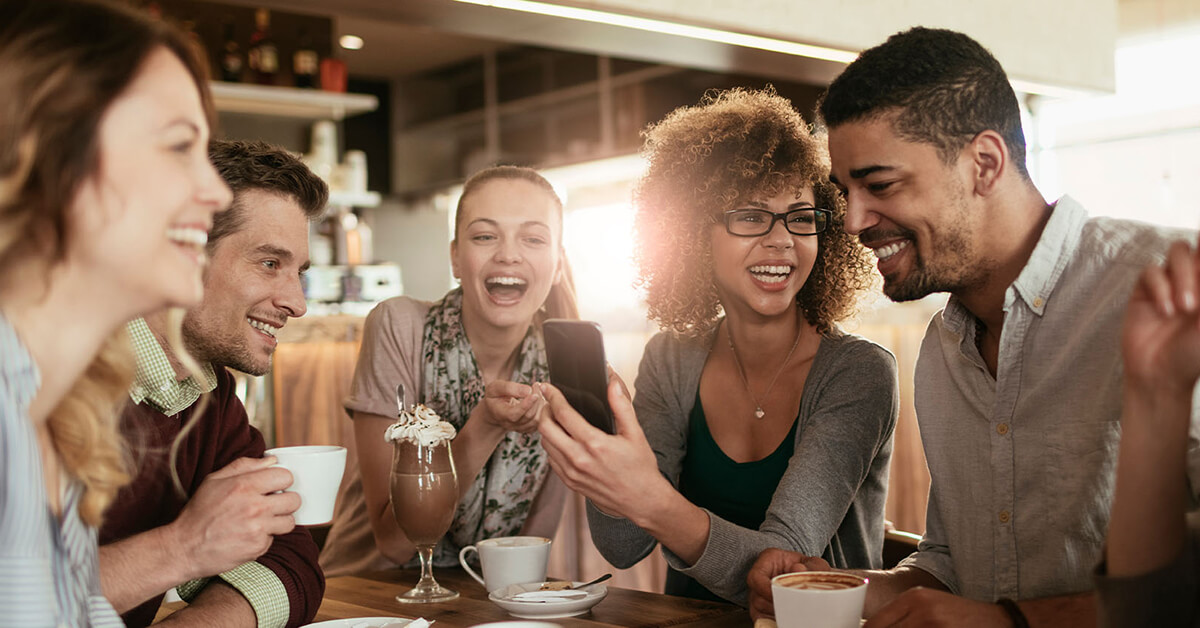 This notoriously fickle millennial audience wants what we, as healthcare marketers, have – trusted information from authentic sources that will improve their lives. Sounds pretty straightforward, right? Then why does our industry struggle to acquire and retain patients from this generational cohort?
For starters, one size certainly does not fit all when trying to reach this consumer. To help you better target your millennial marketing campaigns, we've gone beyond what's cheugy and who's a snowflake to identify three groups ready for your message.
Three millennial groups ready for your message
Geriatric Millennials
This group was born between 1980 and 1985, currently ages 35 to 41. Love the moniker or hate it, this micro-group embodies characteristics of both Gen X and Gen Y (a.k.a. millennials). As the oldest in the cohort, these patients are more likely to have a spouse and/or children, therefore increasing the odds of having an established provider of some sort – OB/GYN, pediatrician, or family doctor. In addition to caring for themselves and their family, this age group has increasing work responsibilities as mid-career professionals. To put it simply, They. Are. Busy.
Because they're trying to squeeze a lot of activities into a day, successful marketing to these millennials involves convenience and flexibility. In their 2019 Primary Care Consumer Choice Survey, Advisory Board reports that millennials, as a whole, are "cost-conscious" but "access driven" as well as the most likely to use telehealth and virtual visits for routine check-ins and basic urgent care. Geriatric millennials, like their younger Gen Y counterparts, value time over money.
Smart Idea:
To capture this audience, emphasize your digital tools like online scheduling, electronic health records with a patient portal, video visits, and telemedicine options – especially ones that offer a remote exam kit. Make healthcare accessible to them at any time of day, from any location and they'll stay with you for the long haul. (If you're curious, our digital experts predict successful hospital websites of the future will have these three things...)
Impatient Millennials
With the world literally at their fingertips, millennials are used to having a new outfit delivered the next day or a sandwich in 20 minutes. They want it. They order it. They get it. This expectation of immediate service is why they have no patience for delays in care. The Advisory Board's survey supports this notion, reporting that as a group, millennials want to walk into a care site and be seen within 30 minutes. They strongly prefer same-day appointment options and having additional services like lab or X-ray provided in the same location.
This group also values options and will flex them as needed. In real life that looks like a patient calling a primary care provider first, but quickly moving on to an urgent care or alternative site if the wait is too long or they have a bad experience. Treating healthcare like any other transaction seems normal to Gen Y because they are (mostly) young and healthy. Just under half, 45 percent, reported zero chronic conditions to Advisory Board indicating they seek episodic care as opposed to continuous care management.
Smart Idea:
Aim your next "find a physician" campaign at the youngest millennials. Explain how having an established provider is the way to get "preferred customer" status as a patient and create meaningful brand moments and a positive experience using experiential marketing. Even if they don't need services now, encourage them to go ahead and create an account so when they're ready, so is the resource.
Social Millennials
The stereotype of millennials being attached to their phones and constantly posting on social media is pretty accurate. In 2019, Pew Research found that more than nine in ten millennials owned a smartphone and nearly 100 percent used the internet. Also accurate, is their skepticism of all things corporate and hesitancy to believe messages pushed on them.
When you combine these characteristics, you get approximately 80 million people who feel empowered to find information they deem credible and share it with the world. They're looking for thought leaders and experts who create authentic content designed to help others live better. Businesses can earn some extra credit by tapping into their altruistic side and emphasizing philanthropic initiatives or other activities that show care for a specific cause or community.
Smart Idea:
To successfully market to millennials, ditch your outbound marketing. They perceive your brand ad filled with logos and no substance as intrusive. Replace it with inbound marketing tactics like e-books, blog posts, videos, and white papers. Use brand attributes to take a stance on social issues. And did we mention videos? In her article for Inc., Christina Desmarais reports that short, captioned videos generate the highest number of shares. We completely agree, and even wrote an article about maximizing video marketing ROI.
To recap, millennials are older than you think and ready to use services provided by your hospital. Convenience and time matter more than money and this group is willing to pay for preferred status. Address skepticism related to corporate messaging by creating educational content that helps people live better. Social proof is critical.
If you're struggling to reach millennials with your marketing campaigns, give us a shout.