Experiential Marketing: Create Meaningful Brand Moments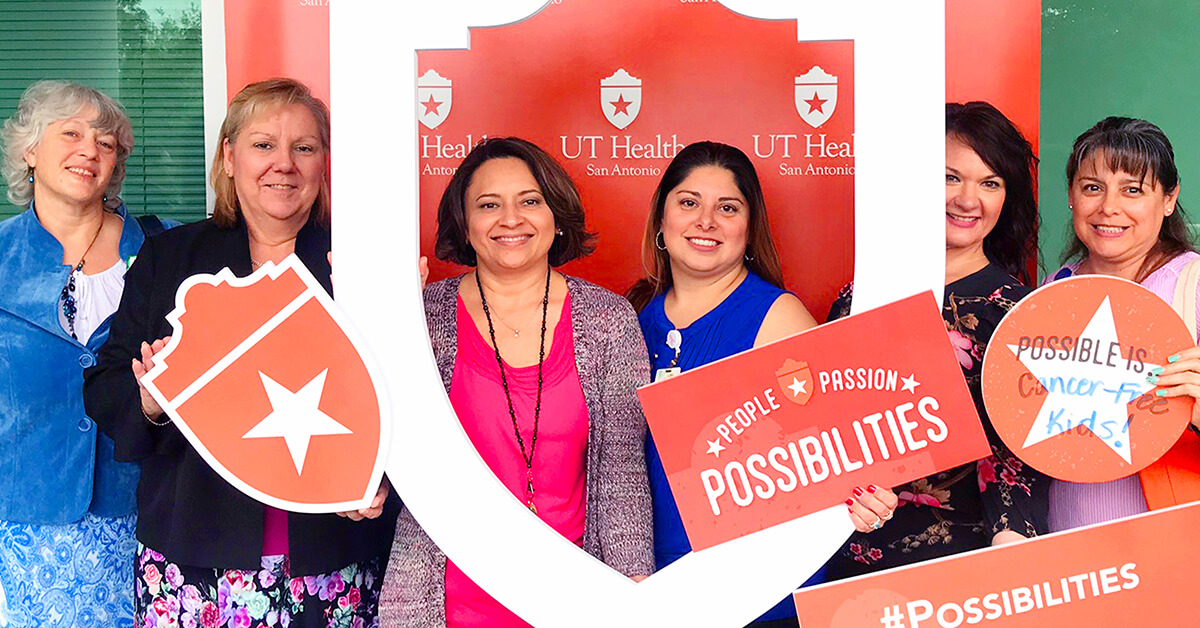 Your consumers have a lot of unrealistic expectations: on-demand services, one-click purchasing and "magic" — thanks to Uber, Amazon and Walt Disney, respectively. And they aren't always feeling their best when they're in your organization's facilities and experiencing its brand on the deepest level.
Considering consumers' expectations and emotions they feel, they need a lot of nurturing — more than you can provide using traditional marketing. The good news is that you can make your organization's brand accessible to consumers and give them a positive experience using experiential marketing.
What is Experiential Marketing?
Experiential marketing promotes a company's products and services through events and partnerships. It provides a brand experience in a way that directly and immediately benefits consumers.
Experiential marketing goes beyond the simple interactions between brands and their audiences that you see in traditional marketing. And instead, it creates interactions that are more meaningful and emotional. These emotional interactions not only build loyalty, but they also encourage people to share their experience and create FOMO (fear of missing out) — activating the oldest, most tried-and-true form of marketing: word of mouth.
The power of experience
Speaking of "word of mouth," think about your favorite restaurant before it became your favorite restaurant. (We know, that's like asking you to think about your life before you were born, but hang with us for a minute.) Perhaps you talked to a friend about wanting to try it out and shared with them what you heard about it.
You finally went to said restaurant, and everything met your expectations, from the service to the food, from the moment you stepped inside to the moment you walked out the door. Chances are that restaurant shot to the top of your go-to list because of the positive feelings you felt such as:
Comfort when the hostess greeted you with a warm, welcoming grin
Excitement for your meal to arrive as soon as you smelled the aroma from the brick oven
Satisfaction as you sank your teeth into each bite of your Neapolitan pizza
That's the power of experience. Experience conjures feelings, which create memories and loyalty — the sticky stuff that can be the cheese that holds the toppings on your pizza. Uhm, we mean the glue that holds brands together and makes consumers want to come back time and time again.
Maya Angelou, whom we are convinced had a career as a healthcare marketer, said it best: "I've learned that people will forget what you said, people will forget what you did, but people will never forget how you made them feel."
This quote articulates what makes experiential marketing so effective. For experiential marketing to work, efforts must be:
Mutually beneficial to the company and, most importantly, to the consumer
Mission-focused and in alignment with your organization's brand
How to Execute an Experiential Marketing Strategy
Experiential marketing involves tactics such as events and event sponsorships as well as strategic partnerships.
Events and event sponsorships
Effective marketing is all about meeting your target audience where they are, and it's no different with experiential marketing. Experiential marketing — specifically events and event sponsorships — takes it a step farther by doing two things:
Meeting them where they're doing something they're passionate about
Enhancing this experience by providing an added benefit that reflects your organization's brand
Experiential marketing in healthcare can be fun! Golf tournaments, running events and even music festivals are loaded with your target audience ("Hello", commercial payers and self-payers with disposable income!). They offer a great opportunity for interaction and reinforcement of your organization's health and wellness brand.
At any of these outdoor events, you could provide items that a festival-goer would need to have a healthy experience: a tent for shade, sunscreen, water, an apple, you name it.
Sticking with the "fun" theme — you may have the data to show that your consumers who are at risk for cardiovascular disease enjoy a good craft beer. And although beer doesn't scream, "health and wellness," that doesn't mean you can't still find a way to connect with your audience around something they're passionate about.
At a craft beer festival, you could provide attendees with step trackers. And if they hit 10,000 steps while traveling from booth to booth, then they can enter to win a Yeti tumbler. The lucky winner will likely get a lot of use out of that tumbler and think of your organization every time they use it.
Most importantly, your organization is proving to your consumers that healthy habits are doable. And maybe the ease of walking 10,000 steps will inspire them to finally make that medical appointment they've been putting off!
Bottom line: You want to make sure that the event, or the benefit you provide, makes sense for your organization's brand.
Go digital to expand your reach
And more good news: Events and event sponsorships not only take place live and in-person, but they also exist digitally, allowing for a longer period of engagement and a farther geographical reach.
For example, a health insurance company partners with a well-attended international running event series to promote the healthy habit of running and walking. The health insurance company extends their reach beyond race day by also partnering with a digital running app. The app allows individuals to earn money for charity by running and walking.
When participants register for one of the running events, they have the option to download the free app and enroll. For every mile the participant tracks on their smart phone or smart watch using the app, the health insurance company donates $0.25 to the charity of the participant's choice.
It's a win/win for both the consumer and the brands involved:
Consumer wins:
The participant receives motivation to train for the race and feels warm and fuzzy about the health insurance company's donation to a cause he or she cares about — both leading to a positive experience, feelings and memories.
Brand wins:
Both the running event host and health insurance company have a lot to gain through this partnership.
Event host: The positive feelings and memories the participant experienced may encourage them to register for another one of their events. Also, their proper training may mean fewer exercise-related injuries or illnesses during the event.
Health insurance company: The company is promoting a healthy lifestyle by encouraging people to engage in running or walking while giving back. Health insurance companies are smart to promote healthy living, because healthy individuals make fewer insurance claims.
Strategic partnerships
Strategic partnerships give brands the opportunity to join forces with other brands for a specific purpose (like Spiderman and Captain America). This alignment helps brands pack some extra punch behind their promotion by pooling resources and reaching a new audience (think: cross-promotion). As you know, we are stronger and can get so much more accomplished together than separately.
Examples of strategic partnerships include:
Walk events
Host a walk to support a cause related to a condition that your hospital treats. These events highlight your organization and give consumers an opportunity to rally around a cause they support while getting exercise. Perhaps they'll associate that feeling of pride for having done something good with your organization's brand.
Free employee health fairs
When a large employer in your market invites your organization to a health fair, take them up on it – never miss a party! Employee health fairs are a great way to show the breadth of services your organization offers while delivering immediate value to your ideal target audience: commercial payers, those who have insurance through their employer, as well as those who self-pay. Employers also love health fairs, because healthy employees tend to be more productive employees.
One way that you can show immediate value and enhance workplace productivity while building your organization's brand is to provide health screenings such as blood pressure, body mass index or biometric screenings. These screenings serve as another way to show the value your organization offers while promoting wellness.
Those who have insurance through their employer might even qualify for perks like points for participating in the screenings. And those who self-pay can certainly appreciate the opportunity to get a free screening.
Athletic team healthcare sponsorship
Does your hospital have a stellar orthopedics or — better yet — sports medicine group? And does your city have an athletic team? If you answered "Yes" to both questions, then you just may have found a winning partnership opportunity.
Here's how it works: Your organization's orthopedic or sports medicine group would maintain a presence at each game to provide on-site care for the team as needed. And the service line — which is likely a huge volume driver for your organization — would get some great marketing.
Just think about all those little league or midget football players and their guardians in the stands. You hope those children won't need orthopedic care. But it's good for their guardians to know that if their children do, your organization is equipped to help them. Create a healthcare sponsorship with a local athletic team, and you'll grab your target audience's attention.
Add Experiential Marketing into the Mix
Ready to go beyond traditional marketing and use experiential marketing to create meaningful interactions that strengthen your organization's brand? Let's work together to create an experience that shows and makes your internal and external audiences feel the brand's mission. Reaching out to Ten Adams' VP of Strategy, Jennifer Horton, can get this amazing experience started, let's partner together! Call Jennifer at 812.253.6311.