How to Avoid SEO Fatigue as a Health System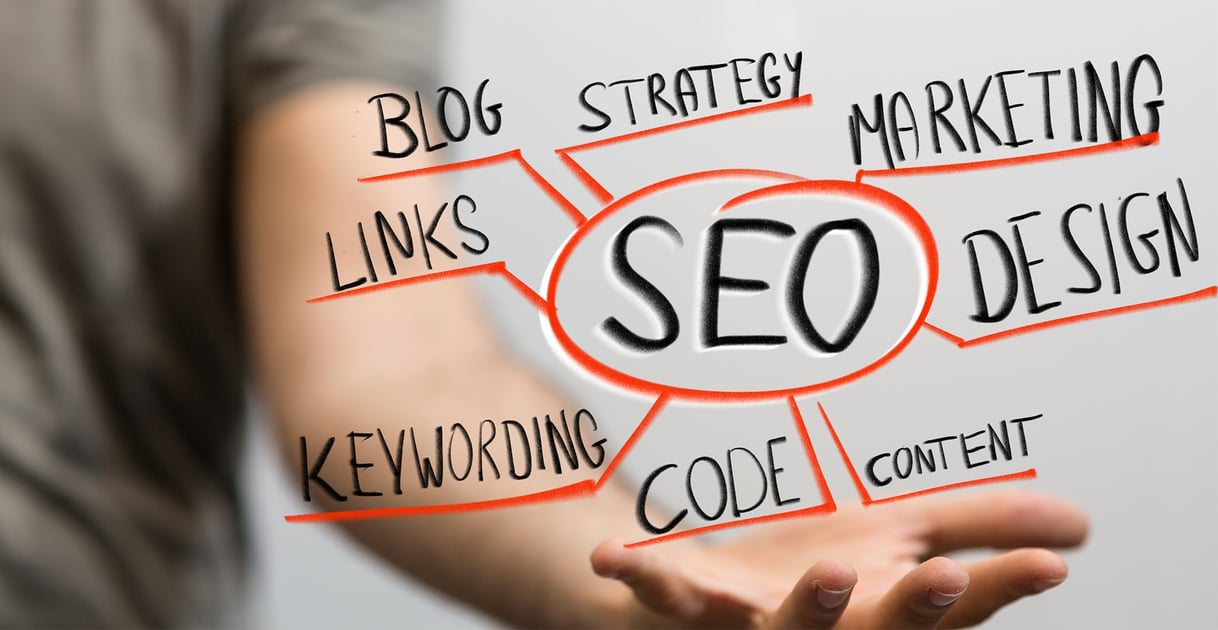 When it comes to implementing an effective SEO campaign for your health system, having a clear goal and a well-defined plan is key. If you're starting without the end in mind, you're risking wasting resources and failing to measure the success of your efforts. In this article, we will discuss four crucial strategies to avoid SEO failure and fatigue while maximizing the visibility and relevance of your healthcare marketing. They are:
Focus on search intent and content generation
Avoid content overlaps and repetition
Steer clear of keyword stuffing
Embrace all forms of content, especially video
Keyword optimization and a seamless user experience go hand in hand. That's why it's important to remember that as search engines continue to refine their algorithms, they prioritize user-centric content that delivers a positive experience. Now, let's dive into some simple, tangible tips from our SEO experts!
Focus on Search Intent and Content Generation
While technical aspects such as page speed, backlink profiles, image alt tags, and accessibility features are important for SEO — putting full faith in these tactics will yield limited results. It is crucial to prioritize fulfilling search intent by providing comprehensive answers to the questions people are already asking on Google. By understanding the needs of your target audience, you can create high-quality content that addresses their queries, positioning your health system as a reliable source of truth. Pro-tip: Once you've established a solid foundation for your website, relevant content generation holds the key to sustainable growth.
Avoid Content Overlaps and Repetition
It is essential to ensure that each piece of content generated on your site provides unique value and doesn't overlap with existing content. Google's algorithms penalize websites that offer redundant or repetitive information. For example, if your health system specializes in orthopedic care, try diversifying the way you speak about it. Instead of repeatedly discussing foot and ankle issues, start covering related aspects like finding a provider, post-surgery care, and the best shoes to wear. This approach helps you cater to different search queries and provides a richer user experience.
Steer Clear of Keyword Stuffing
In the early days of SEO, stuffing keywords into content was a common practice to manipulate search rankings. However, search engines (especially Google) have become smarter and can recognize keyword stuffing — and they will punish you for it! Instead of focusing solely on keywords, concentrate on creating high-quality, informative content that genuinely helps your target audience. Google rewards content that delivers value, so by providing helpful and relevant information, you increase your chances of ranking higher in search results.
As a side note, it can be a struggle for healthcare marketers, even those who specialize in their hospital's digital real estate, to keep up with constantly emerging and changing technology and trends. Since agencies are often early adopters, they're the first to trial and error a new feature or platform and figure out the best case uses. If you're curious about how an agency can support these efforts, check out our post, 4 major benefits to outsourcing your hospital's social media.
Embrace All Forms of Content, Especially Video
While written content plays a crucial role in SEO, incorporating other forms of content, particularly video, can significantly impact your health system's online visibility. Video content has become increasingly popular and influential in recent years, with platforms like YouTube and TikTok serving as powerful marketing channels. By embedding YouTube videos on your website and offering engaging previews, you can improve site duration metrics, signaling to Google that your content holds value for your audiences. This correlation between helpfulness and user engagement can positively impact your search rankings.
Learn how to maximize video marketing ROI with these three tips.
Remember, SEO is not a magic bullet that solves all your marketing problems. While it is essential to implement effective SEO strategies — fulfilling search intent should always be your top priority. By consistently providing accurate, comprehensive answers to patients' questions, you establish your health system as a trusted source of information. Ultimately, patients will appreciate your valuable insights, strengthening their connection with your brand.
Set clear goals, focus on search intent with content generation, embrace video, and avoid content overlaps and keyword stuffing — your health system will find its place in Google's hierarchy of content! You can establish a strong online presence, enhance patient engagement, and position your organization as a trusted authority in the healthcare industry.
Need some support in the endless sea of healthcare SEO? Ten Adams is here to help. Give us a shout, we're happy to chat!