4 Benefits of Outsourcing Your Hospital's Social Media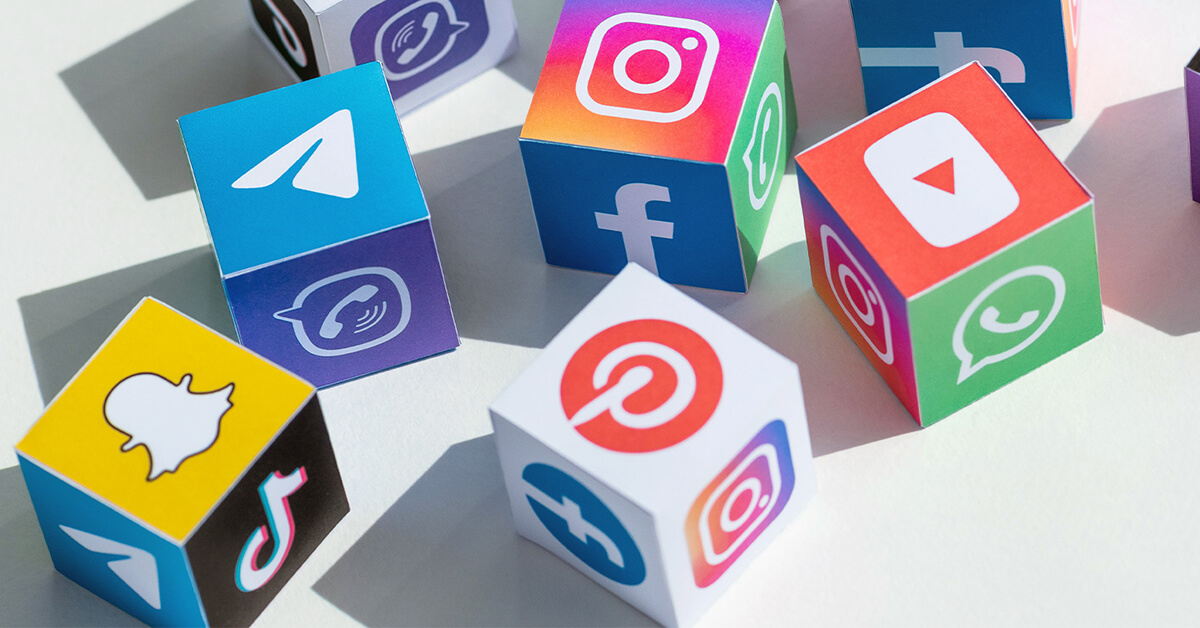 From Facebook to TikTok, and everything in between, it can be challenging for marketers to manage, much less build, strategies for their social media platforms. Combine that with the fact that most healthcare marketers have other responsibilities beyond managing their hospital's Instagram account or YouTube channel, and all things "social" can quickly become overwhelming to a busy marketer.
Giving content execution for your social media pages to someone else sounds amazing, but can you.... should you do that? Can you trust someone else to post the employee of the month photo and the obscure clinical award the Pharmacy received? If you're curious about retaining outside help to run your channels, keep reading. Our digital experts shared their thoughts on the benefits of outsourcing your hospital's social media and how to determine if that is the right solution for your team.
4 Major Benefits of Outsourcing Your Hospital's Social Media
Based on years of experience, the Ten Adams digital and social media experts identified the following major benefits to outsourcing your hospital's social platforms:
Access to skills and expertise
Access to technology
Proven results
Cost efficiency
Let's take a deeper dive into how partnering with an agency helps healthcare marketers attain these benefits.
How can an agency help my team?
When you partner with an agency, two things happen: you connect with a group of professionals that beef up your in-house team and you gain access to innovative technology without major investments.
For small-but-mighty teams, agency partners can step in and take the lead on smaller projects and tasks so that in-house teams can focus on larger initiatives. Larger hospital marketing and communication departments can use agencies to fill expertise gaps they might be experiencing. Need someone to help analyze all the social media data and connect it to an ROI (return on investment)? Need training on the latest AI innovations or how to avoid SEO fatigue? A highly-skilled agency like Ten Adams can help with that.
Agencies also use a variety of technologies and tools to manage social media. From project management programs and publishing tools to content production apps and data analysis, the individual costs of all these resources can add up. But since agencies can share costs, clients can enjoy all the output without a lot of financial input.
How can an agency help me explain social media's impact to the rest of the C-Suite?
Agencies are used to managing social media accounts day in and day out. Their experts are familiar with how algorithms work and what will get results. They also have the advantage of gleaning insights from other markets and clients with the ability to apply those insights to your hospital's brand. What does all this mean? They can show proven results. Most C-Suite members are focused on growth and cultivating current consumer relationships. An agency can arm you with industry benchmarks and competitor insights and provide the results of how a hospital's social media strategy can contribute to larger strategies like expanding into new service areas or fostering a positive organizational culture.
How can outsourcing be cost-efficient?
Up until this point, you might think partnering with an agency includes a hefty investment. However, most agencies offer price-to-scale social media marketing services which can be more cost-effective than hiring a new full-time employee. An additional advantage? You can tap into all the benefits we've discussed almost immediately without any training delays, making scaling your social media efforts flexible and easy.
(If you're interested in stretching your dollars across the entire marketing and communication department, here are our thoughts on how to achieve more with less budget.)
Is Partnering with an Agency the Right Solution for Your Team?
Now that you understand the benefits of partnering with an agency for social media marketing, find out if it's the right solution for your team. Ask yourself these questions:
Are you seeing the desired results or deliverables from your team?
There could be many reasons why the answer to this question is "No." The biggest is that social media is a fast-moving industry that requires continuous education. It can be a struggle for healthcare marketers, even those who specialize in their hospital's social media brand, to keep up with constantly emerging and changing technology and trends. Since agencies are often early adopters, they're the first to trial and error a new feature or platform and figure out the best case uses.
Is your team task-oriented or more strategic?
If you answered 'task-oriented,' your in-house team is great at producing timely content and maintaining a consistent publishing frequency, but is their effort connected to a larger strategy? It's very easy to put a disproportionate focus on vanity metrics like Page Fans and Likes. Partnering with an agency can help guide your team to produce content that drives growth, helping show ROI.
If you answered 'strategic,' your in-house team is great at developing the strategic marketing plan but needs help with execution. By collaborating with an agency partner, your team can work alongside social media experts and project managers to bring your strategy to life, yielding the best results.
Is there a lot of turnover on your team?
Career changes happen to everyone. Whether your team members are following new passions or taking on new roles within the organization, changes in team structures can cause unexpected delays and activity gaps. Asking an agency partner to step in can ensure your hospital has a consistent, active social media presence.
What you should expect from a social media partner:
If any of the above situations resonated with you, it might be time to outsource your social media marketing to an agency. Here are a few industry best practices that your chosen partner should follow.
Your hospital's social media marketing is optimized for industry and platform best practices.
You receive a range of social media services to support your hospital's brand in all aspects ranging from setting strategies to content production, community engagement, social listening, advertising, and data analysis.
The vendor provides a thorough onboarding process. Managing social media as a third party requires knowledge of the brand's voice, style, presentation, audience, goals, and personas. Expect to spend some time going over these brand traits or working with the agency to determine them.
Your partner exhibits a commitment to detail and ownership. Crucial details can make or break social media content. More than just checking boxes, a good partner should care about your audiences, your employees, your metrics, and understand how all of these influence your brand's digital footprint.
If you're ready to start partnering with social media marketing experts (who also happen to be healthcare marketing experts), Ten Adams offers all the services and expertise your hospital needs to drive successful social media marketing strategies with proven results. Connect with our experts.