How to Approach a Health System Rebrand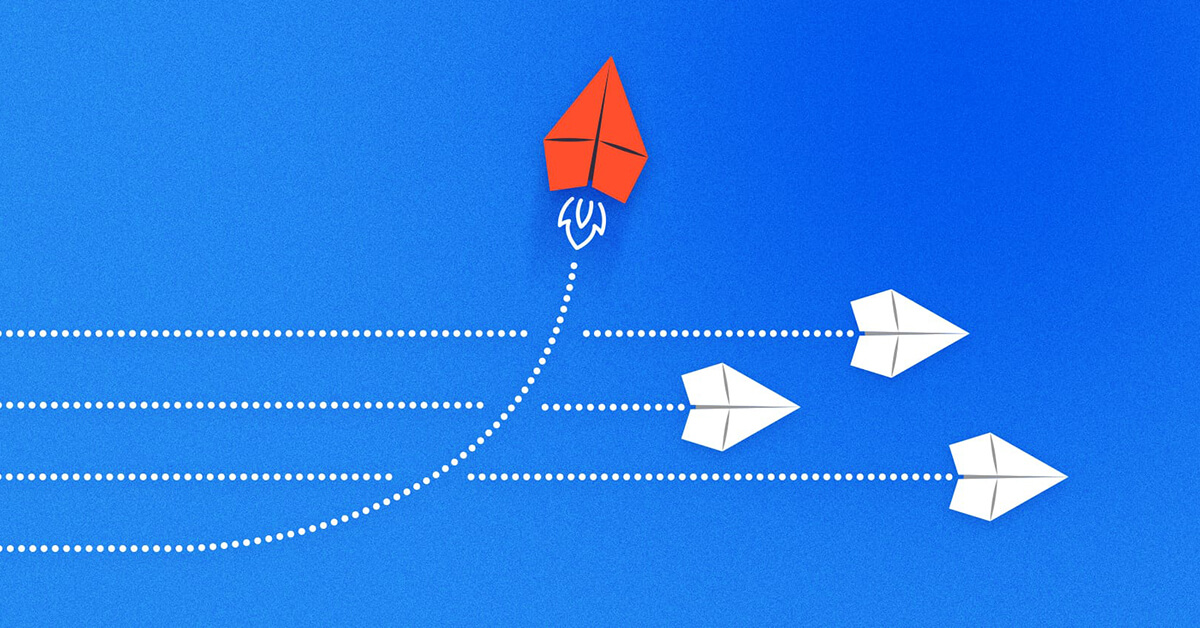 Rebranding your health system isn't a question of if, but when. To stay relevant, brand promises and experiences must shift to meet new expectations – and expectations for patient care keep evolving. So, how should a healthcare marketing team approach a change in healthcare brand identity? In our opinion, methodically.
By addressing the following three questions, any marketer can understand how to approach a health system rebrand and decide if it's time to put a plan into action.
What is healthcare rebranding?
When do you need a healthcare rebrand?
What type of healthcare rebranding strategy should you use?
What is Healthcare Rebranding?
Rebranding in its simplest form is a process. The process includes several steps with the end goal of changing how the target audience perceives the company. Steps include:
Step One - Research
For hospitals and health systems, brand research generally means attitude, usage, and perception surveys, competitor analysis, market share distribution, employee engagement surveys, and social listening activities. The data results paint a picture of the audience -- if they know you, and what they think about you.
Step Two – Strategy
Information and insights from the research phase help form a strategy for repositioning the hospital. Often called "brand positioning" this step articulates the logical, data-backed goals and performance indicators that will allow the health system to better address the selected pain points. If you want to dig into the details, here is a list of the right KPIs for your hospital brand campaign.
Step Three - Identity
Successful marketers know that discussions about logos, color, design, words, and taglines happen after research and strategy. You can't attract an audience until you know who they are and what works for them. Once you have new or revised audience personas, start creating visual elements and/or messaging directed at them. This could include designing the best hospital website and giving your patients the digital experience they expect, overhauling how you position patient testimonials, or maximizing video marketing ROI.
Step Four – Activation
After all of the hard work and planning, step four feels pretty simple. You activate the plan. During "brand activation" you strategically launch the various elements of the rebranding campaign and introduce your new identity to the world. This is a great place to insert elements of experiential marketing and create meaningful brand moments.
When Do You Need a Healthcare Rebrand?
The short answer is whenever your health system experiences a significant change. More specifically, a rebrand is recommended in the following circumstances:
Merger/Acquisition/Affiliation
Over the last 10 years, population health initiatives, consumerism, and the price of new technology led to a dramatic increase in hospital acquisitions and affiliations. The resulting entities need a rebrand to create or re-establish their identity and position in the market.
Adding/Removing/Changing Healthcare Services
New partnerships or a shift in patient expectations can drive what services your health system offers. In this situation, rebranding gives the audience specific information on what is available and how to access it. Without targeted messaging, you'll never meet operational goals.
New Strategic Focus/Direction -
To stay competitive, your organization needs to address future trends and emerging models of care. The brand must evolve if senior leadership revamps the strategic plan, focuses on new service lines, or updates the health system's mission. After all, the core function of a hospital brand is to use words and images to convey who they are, what they provide, and who they serve.
What Type of Healthcare Rebrand Strategy Should You Use?
Rebranding is essential for any business seeking longevity. It's the only way to meet current demands and stay relevant to a constantly changing audience. But one size does not fit all. Generally speaking, there are two types of strategy for a hospital rebrand: refresh and transformation.
Healthcare Brand Refresh
Think of a brand refresh as a wardrobe update. Your personal style didn't change dramatically, but you want to add some of the new spring looks to your repertoire. For a health system, this could mean modernizing your logo and fonts or touting digital services by adding "virtual options available" to your ads. The goal is to retain the brand awareness you've already built while attracting new patients with your unique, competitive differentiator.
By the way, this strategy requires less time and fewer resources to execute.
Healthcare Brand Transformation
This strategy equates to a complete makeover worthy of a Discovery Channel TV show. It's appropriate for health systems managing several mergers, moving from small community hospital status to regional provider, and organizations that need a fresh start due to crisis, scandal, or major leadership change.
Transforming your identity takes a coordinated and concerted effort from all parts of the business and entails a significant investment of time and resources.
When it's time for your hospital to level up, use the information in this article to guide your rebranding process. A thoughtful, well-executed campaign can strengthen your position in the market, emphasize services or characteristics, boost employee morale, and most importantly, address the health needs of your community.
At Ten Adams, healthcare brand strategy is our thing. If you're ready to talk, connect with our experts.