4 Tips for Creating An Impactful Patient Testimonial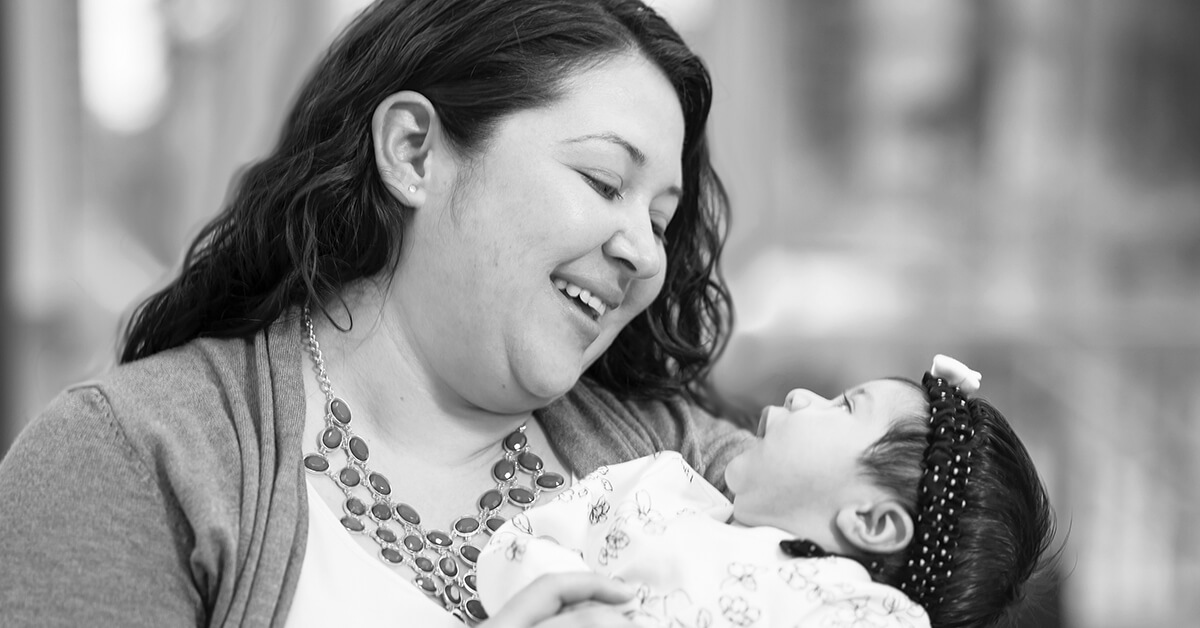 It's no secret that most prospective patients begin their search for care online. As healthcare marketers, we design the path consumers follow to find and acquire services. We own the public-facing version of the patient journey.
In our 37+ years of helping hospitals and health systems attract and retain patients, we've found evaluating and optimizing this patient journey increases conversion rates and secures new business. We've learned the quality of your website and digital marketing channels directly contribute to patient experience. We've also discovered that one of the most basic marketing tools actually generates the most significant return on investment.
What is that tool? It's the patient testimonial.
There's nothing more authentic than hearing a real person share their healthcare story. In an age when audiences, especially millennials, express skepticism of all things corporate and hesitate to believe messages pushed on them, personal experiences carry extra weight.
Patient testimonials appeal to people who seek a deeper understanding of a service or provider. This marketing tool serves as highly sharable educational content while simultaneously allowing your team to direct the strategic narrative and boost brand reputation. So, whether you have the resources to work with an agency partner or tackle the project in-house, find those impactful stories and make the most of your patient testimonial campaigns with these four tips.
Identify patient stories that advance strategic objectives.
Manage expectations of potential participants.
Create a compelling, relatable patient story.
Distribute patient testimonials across channels.
Identify Patient Stories That Advance Strategic Objectives
It's crucial to make sure the patient story or experience you're highlighting is in line with your strategic marketing objectives. Emotionally moving, inspirational stories that give viewers a warm, fuzzy feeling are great but do nothing to drive volume. Focus on highlighting services, providers, procedures, or relationships that generate revenue, utilization, and new patient appointments.
Remember, testimonials are a tactic for your team to use in pursuit of organizational growth and sustainability. Stories that fall outside of the strategic priority list are better suited for use in newsletters, internal communication, or social media. If you need to dive deeper into the topic, read our thoughts on how to boost your service line marketing success.
Manage Expectations of Potential Participants
The initial premise of a patient story may seem perfect, but we suggest keeping things open-ended when talking to potential participants. It's difficult to "go in another direction" after telling someone they will be featured in a commercial, on TV, or in digital ads. Refrain from over-promising the person, department head, or provider involved in the experience until you have time to vet the details.
In addition to fact-checking, be sure to evaluate the comfort level of each participant as it relates to being on camera, sharing personal health information, and the other nuances involved in sharing a patient experience. Managing the expectations upfront with the patient will keep them from leaving disappointed should their story turn out to not be a fit.
Create a Compelling, Relatable Patient Story
The great thing about patient testimonials is they don't have to be perfect. In fact, laughter, tears, and other displays of emotion make the video more realistic and relatable. The people watching want to gain a deeper and more thorough understanding of what receiving care at your facility or from this specific specialist is like. They seek a particular feeling or emotional response to help guide their decision.
So, give the people what they want! Real human interaction. Conversational dialogue. Authentic content.
This video represents your opportunity to showcase a patient-provider relationship or illustrate the enhanced quality of life following a procedure or service. It's your chance to craft a compelling story that grabs the target audience by the heart and outshines star ratings and patient satisfaction scores.
Distribute Patient Testimonials Across Channels
When it comes to patient testimonials, an omni-channel distribution plan is critical to success. Your audience consumes content in a variety of spaces. To reach them, your message must live in traditional media outlets like TV, print, and outdoor, as well as a cornucopia of digital and social channels.
An audience-first approach to an integrated campaign remains the best way to meet and exceed your goals. Tag, target, and tailor patient testimonial videos just like you would any other piece of content. Adjust the video's positioning to meet the needs of the channel's audience and include a strong, yet straightforward, call to action. Make sure all roads lead to one, dedicated home for the video. If you can't track and measure ROI, it's like you did all this great work for nothing.
Client Spotlight: Logansport Memorial Hospital
When developing Logansport Memorial Hospital's Building Better Health campaign, these patient testimonial tips remained top of mind. Surgery and orthopedics were targeted service lines in need of a volume and awareness boost. Our team managed expectations from the department leaders and patients through every stage of creation. The subtle personalization shown in Brandy's and Oliver's stories below naturally paints a picture for the audience of what their experience with Logansport could be like. Finally, the testimonial videos lived on the hospital's website and were incorporated into a strategic, multi-media campaign designed to engage patients across channels.
Patient testimonials have the power to reach a variety of audiences and drive business to your targeted provider or service line. Make it a priority to find impactful stories for each of your strategic marketing objectives and get ready to monitor tons of inbound traffic!
Ready to take your testimonial campaign to the next level? Contact our experts!