Improve Patient Experience with Patient Journey Mapping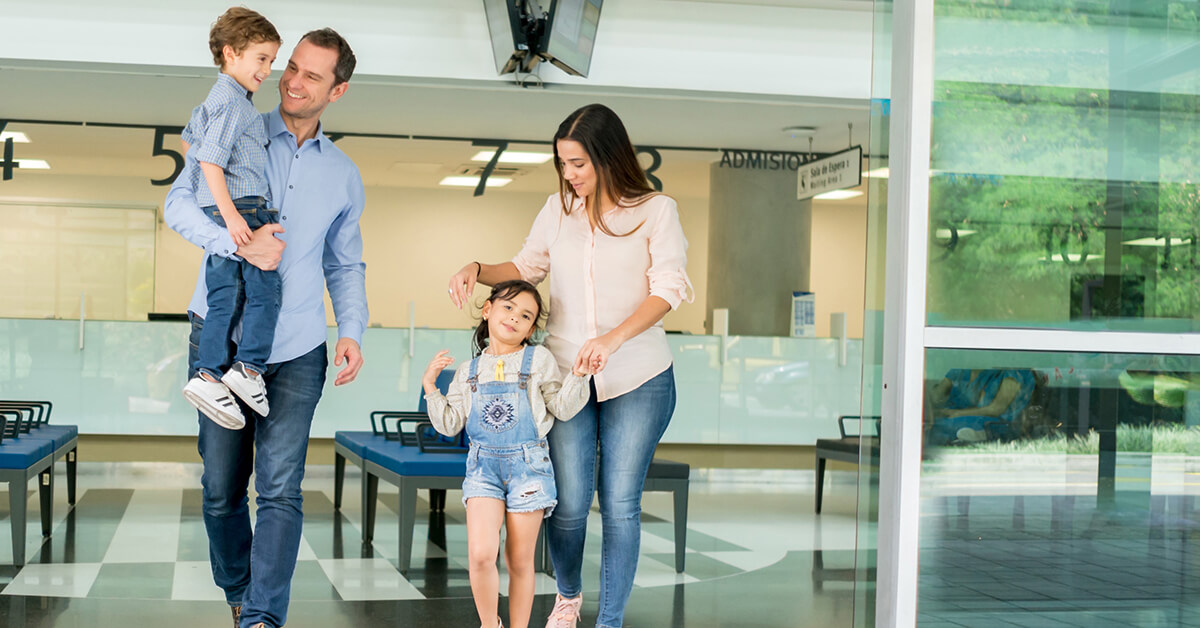 Let's get candid for a minute … as healthcare marketers, we're working in an industry that, in many ways, is lagging behind others. Healthcare's slow progress to innovate creates ripple effects that amplify consumer frustrations, especially when it comes to the patient experience.
Consumers are measuring their experience interacting with your brand against 30 of the happiest, most carefree seconds of their life zipping through their favorite restaurant drive-thru. They are demanding their customer journey and patient experience be that good or better. Unfortunately, that's not always the case.
Negative patient experiences make your job as a healthcare marketer harder, hurting your organization's bottom line and, most importantly, getting in the way of people receiving the care they need.
If your team has responsibility for improving the patient experience, consider patient journey mapping.
What is Patient Journey Mapping?
Patient journey mapping is a business practice that sheds light on what patients experience throughout the course of their care. This journey starts before patients step foot inside your hospital or clinic, and continues long after they leave. It involves illustrating the current state of a patient's journey and objectively sketching out what the ideal journey looks like.
But patient journey mapping isn't just about whiteboards. It's about diving deep to understand what scenarios and situations the patient experiences, and ultimately improving them.
Patient Experience Determines Hospital Brand Affinity
As you know, your patients' perceptions of your organization are your brand. So learning about the patient experience is a critical part of brand development and management. The information gleaned from these assessments allows marketing professionals to identify specific pain points consumers experience along their journey. Common pain points for patients include:
Access issues
Lack of directions to facilities
Long wait times
Lengthy hospital stays
Complicated hospital bills and a payment process that doesn't offer the option to conveniently pay online
Addressing pain points with operational solutions can be a patient experience game changer and even lead to efficiency that saves your organization money. Solutions of this kind include:
Real-time online appointment scheduling
Way-finding apps that give patients turn-by-turn directions from their location within your hospital to their scheduled appointment
Online bill payment portals with a redesigned hospital bill
Certain factors that we cannot control also influence the patient experience and the perception of healthcare organizations, which threatens brand image. These factors include healthcare consumerism and millennials' preferences for finding the right provider or service.
Healthcare consumerism
Companies like Amazon and Apple aren't only disrupting the landscape by changing the status quo through telemedicine; they're also competing with healthcare organizations for market share.
Millennials
Not only are millennials challenging us to stay current and social. But also their need for instant gratification puts them on the hunt for providers who will get them in and address their health problems quicker. And chances are that they're searching right from your very own waiting room.
Address Pain Points to Improve Patient Engagement
We can't stop Amazon from taking over the world and our wallets, but we can improve the patient experience by addressing the pain points — or gaps in care — and filling them with powerful brand moments.
Healthcare marketers use patient engagement tactics to keep patients informed and empowered while keeping the organization top of mind. We touch consumers through their search for care, their conversion to becoming a patient, and all the way through discharge and recovery.
Healthcare marketers provide information to patients and keep them engaged through:
The patient portal and its corresponding mobile app
Phone system
Digital marketing channels such as email, social media, websites, and blogs (Read this for tips on how to get the best hospital website.)
Patient engagement is important because more informed and engaged patients often stay on top of their health and experience better health outcomes. And it just so happens that these patients tend to have more positive experiences because their health concerns are less serious.
How Patient Journey Mapping Works
Patient journey mapping is similar to value stream mapping, a Lean Six Sigma strategy. The only difference is that patient journey mapping incorporates a human element, the patient experience.
It leverages data from various sources such as your:
Customer relationship management (CRM) tool, which integrates with your electronic medical records
Patient experience surveys
Patient satisfaction surveys from the Hospital Consumer Assessment of Healthcare Providers and Systems (HCAHPS)
Safety surveys from Leapfrog star ratings
Patient journey mapping kicks off with an action such as clicking on an ad, completing a web form, or receiving care at a clinic. From there, the CRM tracks each encounter the patient has with an element of your hospital or health system. The CRM can use marketing automation to send timed emails to audience segments, driving them to evergreen blogs and website content that keeps them engaged. CRM also helps by allowing you to understand the patient journey on a granular level and engage personally by targeting individuals based on their demographics or services received.
To be clear, you can perform patient journey mapping without this tool. Use surveys and focus group data instead.
Easy Tips to Begin Patient Journey Mapping
Now that you know the basics, you're ready to roll. To incorporate patient journey mapping into your next strategic marketing plan, begin with these easy tips:
Start small. Patient journey mapping doesn't have to take place on the health system or hospital level. It also works on the clinic or physician practice level.
Learn from your patients and consumers. To gain an understanding of what your patients are experiencing and how they interact with the health system, dig into HCAHPS or internal patient satisfaction survey data.
Identify your patients' pain points. You can do this either by conducting your own survey or using the patient experience survey data your healthcare organization is already collecting.
Get key stakeholders involved. When you learn about pain points, recognize that you can't resolve them on your own. Share the feedback with the appropriate individuals and teams who have the resources necessary to enact change.
Brainstorm some common patient journeys for your organization. Make a list of the high-volume services that have a significant impact on your organization's bottom line. Also, list audience segments within those services and consider what other services those audience segments require throughout their care journey.
Audit your current evergreen content. As you consider some common patient journeys, look at the content you already have that could guide that audience segment through their care.
If you're overwhelmed and wondering how you're going to produce all the content needed to inform and engage with your patients, let us be the first to remind you that your marketing strategy wasn't built in a day. Simply focus on making each point of the patient experience better, one moment at a time.
At Ten Adams, we use our deep understanding of healthcare consumer behavior and personas to create powerful moments for unique audiences, with the goal of improving patient experiences. Interested in learning more about patient journey mapping and how it could work for your organization? Let's talk.