Celebrate Breast Cancer Awareness Month Without Stress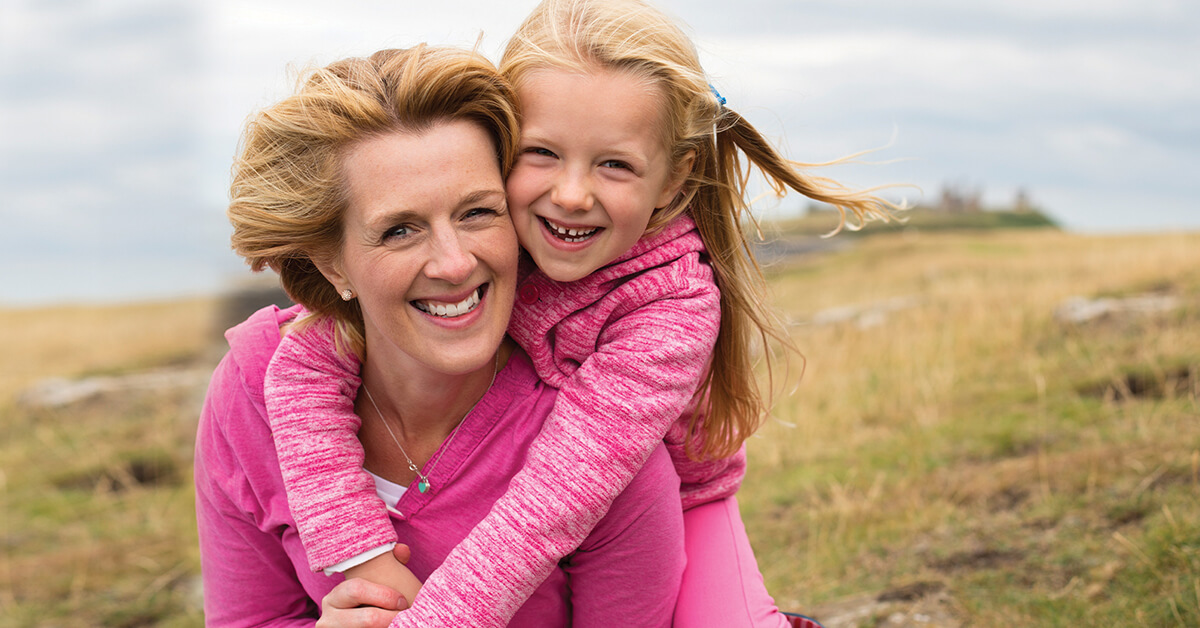 October may seem far away, but it's never too early to start planning for Breast Cancer Awareness Month! This year, Ten Adams wants to help you appropriately recognize all things pink while respecting the workload of the marketing team and larger hospital staff. To that end, we've created a list of simple and straightforward tactics to help you promote screening events, breast health experts, technology, and women's health. These strategies are intended to increase ROI but not your blood pressure!
Here's how to celebrate Breast Cancer Awareness Month without additional stress!
10 Fresh Ideas for Breast Cancer Awareness Month
Repurpose your evergreen content to educate on the basics. Early detection is still the key to better outcomes. Just say it in a different font.
Focus your ad dollars on telling the patient HOW to schedule a mammogram. Dial this number. Visit this site. Click to call. This is where you can flex your mobile-friendly technology and impress consumers with an amazing patient experience.
Target Geriatric Millennial women for your screening mammogram messages. Born between 1980 and 1985, this subgroup is turning 40 and needs a reminder that it's time to schedule an appointment. Direct mail could be very effective here due to the number of digital messages they consume each day.
Prepare for people to act on your recommendations. Take inventory of the most popular breast cancer-related blogs and website resources to make sure they are still relevant. Check links to outside sources and make sure your scheduling widgets work and there's capacity for new patients. (This is also a great opportunity to evaluate if it's time to redesign your website.)
Use stats from trusted resources. There's no need to reinvent this wheel. Take advantage of national organizations that did the data calculations for you and published them in the public domain. Here, we'll save you a Google search. The American Cancer Society's estimates for breast cancer in the United States for 2023 are:


About

297,790

new cases of invasive breast cancer will be diagnosed in women.
About 55,720 new cases of ductal carcinoma in situ (DCIS) will be diagnosed.
About 43,700 women will die from breast cancer.
Promote your advanced services. Do you have a relationship with a nationally recognized cancer center? The latest imaging technology? Clinical trials? Get out the collateral you already created for those campaigns and add some pink! (Unless brand standards or trademark rules forbid it…) By our calculations, leveraging your service line marketing plan to increase ROI and engagement for women's health takes less time than designing and handing out t-shirts.
Recruit one of your providers to do a live chat on social media. Ask them to explain what tests or exams women need, at what age, and how often. Be sure to open the comment stream to live questions so your expert can answer in real-time. If your team doesn't have enough human resources to manage this task, consider outsourcing your social media activities during major awareness months.
Repurposing old content is great, but breast cancer survivors still want a place to share their stories. Invite them to post a photo and something about their cancer journey on your chosen platform. Instruct them to mark it with a branded hashtag so you can pull all the entries and incorporate them into your other activities. We love experiential marketing opportunities like this!
Concentrate on marginalized communities. The financial and medical insurance status of Americans has shifted drastically since the beginning of 2020. Now is the time to find your uninsured and underinsured women and connect them to available grants, foundations, sliding fee scales, and free clinics. (Expressions of empathy and compassion are critical pieces of the winning strategy for healthcare marketers trying to be authentic and address social issues while achieving business goals.)
Care for your caregivers. Hospital staff continue to sacrifice for the good of their patients and community – sometimes to their own detriment. Work with your breast health team to provide weekend or after-hours mammograms during October for employees. Take your mobile breast center to outlying clinics for quick and easy access. Maybe even create a "fast pass" system like they do at Disney World to minimize waiting time.
The secret to success for this year's awareness month is to update and repurpose basic information and available tools. These tips should help your team work smarter, not harder, to make October as pink as ever before.
If your team needs extra hands to execute awareness month activities, connect with our experts.
---
Editor's note: This post was originally published in August 2020 and has been updated for comprehensiveness.