Put A Little Heart Into Your Heart Month Marketing Plan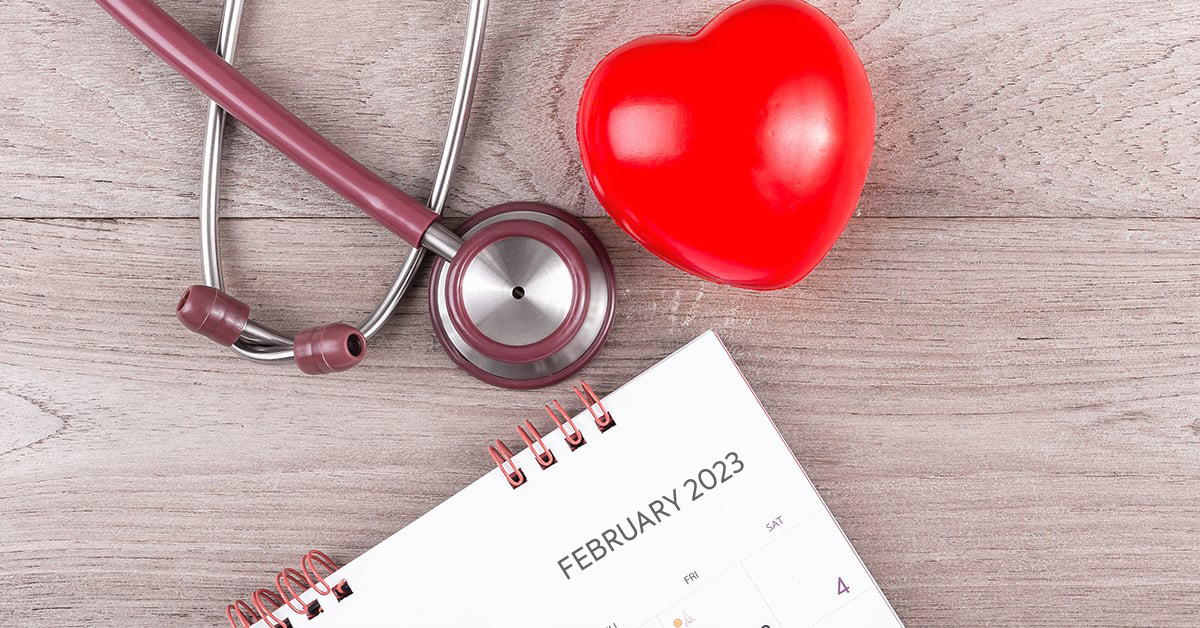 As healthcare marketers, we play an important role in preventing a number of health conditions, including the leading cause of death in the United States: cardiovascular disease. With a consumer-friendly message at its core — "eat healthy and exercise" — we have the opportunity to empower consumers with actionable information that doesn't even require a doctor's visit. As you're wrapping up this calendar year, it's not too early to begin thinking about ways to leverage this message in February, during American Heart Month.
Getting started with Heart Month Marketing
But sharing fitness tips, recipes and facts that communicate risk isn't always enough to motivate consumers to take action on their heart health. We also need to consider their concerns and proactively address them in our strategy and messaging.
Research shows that a common barrier to seeking healthcare is fear — fear of the unknown, fear of medical treatments and fear of dying. The problem is that this fear is making consumers delay or avoid getting the life-changing care they need.
Our job as healthcare marketers is to tear down these walls and build up self-efficacy. We need to give consumers the confidence required to catch up on skipped screenings and even act on deeply seeded health concerns.
But how?
During Heart Month, go beyond simply raising awareness for cardiovascular disease. Use this as an opportunity to increase engagement and drive volume to your organization's cardiovascular service line with a marketing strategy that has some heart and soul by utilizing patient stories designed to engage, provoke emotion and inspire viewers to seek care.
The Power of Patient Perspectives
Patient stories share the perspectives of those who have been in your audience's shoes. But better yet, they shine a light on those who have lived to tell their triumphant success story.
Patient stories build trust.
There are few things more personal, and important, than choosing a healthcare provider. A very personal decision calls for a personal approach. That's because consumers need to feel a certain level of trust to let a health organization and its providers into their lives.
People build trust in others by connecting emotionally. Quite possibly the most effective tool in our marketing toolbox for communicating and eliciting emotion is video. This medium allows your audience to read body language, facial expressions and tone of voice and potentially feel a deeper emotional connection than they might feel from the written version of the same story.
Patient stories are memorable.
Maya Angelou said it best: "…people will forget what you said, people will forget what you did, but people will never forget how you made them feel." For this reason, patient stories are much more memorable, and impactful, than a clinical focused piece that can scare, confuse and postpone seeking care.
Patient stories can also support your communication strategy. These human-interest stories can be very newsworthy, allowing your PR team the opportunity to garner organic coverage that will add monetary value to your marketing plan.
You, as a healthcare marketer, have a very important job. You're influencing your audiences to make some of the most important decisions of their lives. Make their decision easier by showing them that your organization is worthy of their trust and takes their concerns to heart with a strategy that has heart and soul.
Still skeptical?
Not sure about proceeding with a patient stories-focused strategy for Heart Month? Worried about steering away from those fitness tips, recipes and facts? A/B test your content. For example, post a piece of your usual social media content, then publish a patient story. Compare the engagement, and let the data guide your strategy.
Looking to connect with your consumers in a more personal way? Reach out to us today.