Put A Little Heart Into Your Heart Month Marketing Plan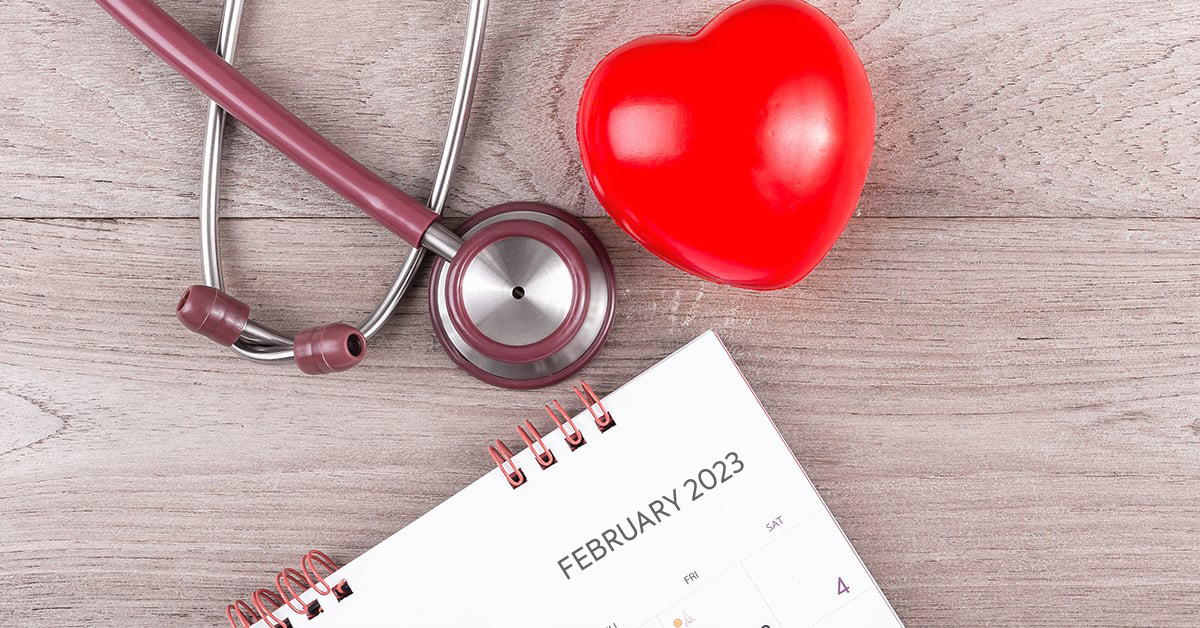 Attracting and retaining patients for key hospital service lines continues to be a priority for organizational growth and sustainability. That means another Heart Month extravaganza is on the way and your team better get prepared. This time, instead of the basic messaging about preventing cardiovascular disease by eating healthy and exercising, consider putting a little heart into your Heart Month marketing plan by featuring patient stories.
Feature Patient Stories for Strategic Marketing Advantage
During Heart Month, go beyond fitness tips, low-sodium recipes, and raising awareness about the prevalence of cardiovascular disease. Use this as an opportunity to increase engagement and drive volume to your organization's cardiovascular service line with a marketing strategy that has some heart and soul by utilizing patient stories designed to engage, provoke emotion, and inspire consumers to seek care.
For many patients, fear causes them to delay recommended screenings or avoid scheduling the life-changing procedure they need. Our job as healthcare marketers is to tear down these walls and build up self-efficacy. We need to go beyond information sharing and give consumers the confidence required to take action on their heart health.
At Ten Adams, we use a discovery process to help all the players better understand their role in marketing health-related products and services. In this strategic model, the service line leader acts as the business expert. They focus on the overall vision, specific goals, and the best use of operational data - not how many flyers need to be printed. The service line leader taps experts to define and analyze trends and share data about the service line and the direction it's heading.
You can dig further into the details in our blog, Boost Your Service Line Marketing Success, but the point is this: patient testimonials serve as highly sharable educational content while simultaneously allowing your team to direct the strategic narrative and boost brand reputation. When used purposely, patient stories give your campaign a strategic marketing advantage.
The Power of Patient Perspectives
Patient stories share the perspectives of those who have been in your audience's shoes. But better yet, they shine a light on those who have lived to tell their triumphant success story. We know video is still king when it comes to engagement and generating ROI. Experience also tells us that a straightforward, effective, and cost-efficient way to highlight any patient testimonial is through video.
Human-centered videos represent your opportunity to showcase a patient-provider relationship or illustrate the enhanced quality of life following a procedure or service. It's your chance to craft a compelling story that grabs the target audience by the heart and outshines star ratings and patient satisfaction scores.
Patient stories build trust
There are few things more personal, and important, than choosing a healthcare provider. A very personal decision calls for a personal approach. That's because consumers need to feel a certain level of trust to let a health organization and its providers into their lives.
People build trust in others by connecting emotionally. Quite possibly the most effective tool in our marketing toolbox for communicating and eliciting emotion is video. This medium allows your audience to read body language, facial expressions, and tone of voice and potentially feel a deeper emotional connection than they might feel from the written version of the same story.
So, we lean on our experiential marketing tenets and strategies to take video marketing to the next level to make warm, yet informative, patient testimonial videos that fuel trust with consumers.
Patient stories are memorable
Maya Angelou said it best: "…people will forget what you said, people will forget what you did, but people will never forget how you made them feel." For this reason, patient stories are much more memorable, and impactful, than clinically focused pieces that can scare, confuse, and postpone seeking care.
Patient stories can also support your larger communication strategy. These human-interest stories can transform your patients and providers into thought leaders who create authentic content designed to help others live better. Millennial and Gen Z audiences seek businesses that tap into their altruistic side and emphasize initiatives or activities that show care for a specific cause or community. So, give the people what they want (and increase patient appointments and revenue) by featuring heartfelt stories during February.
Patient stories are effective on multiple platforms and channels
When it comes to patient testimonials, an omni-channel distribution plan is critical to success. Target and tailor your Heart Month videos just like you would any other piece of content. Adjust the video's positioning to meet the needs of the channel's audience and include a strong, yet straightforward, call to action. (This is a great place to show off your digital tools that make scheduling appointments, preventive screenings, or blood work quick and easy for the consumer.)
Don't forget to loop in your PR team! They have the media contacts necessary to get your heart-warming story in front of a broad audience - for free! And, earned media contributes a lot of dollars to the campaign's ROI.
You, as a healthcare marketer, have a very important job. You're influencing your audiences to make some of the most important decisions of their lives. Make their decision easier by showing them that your organization is worthy of their trust and takes their concerns to heart with a strategy that has heart and soul.
Not sure about proceeding with a patient stories-focused strategy for Heart Month? Worried about steering away from those fitness tips, recipes, and facts? A/B test your content. In other words, post a piece of your tried-and-true cardiovascular content, then publish a patient story. Compare the engagement, and let the data guide your decisions.
If your team wants to take strategy for American Heart Month to the next level, reach out to us today. Our experts love putting a fresh spin on awareness month campaigns.