Leveraging Your Providers to Grow Your Market Share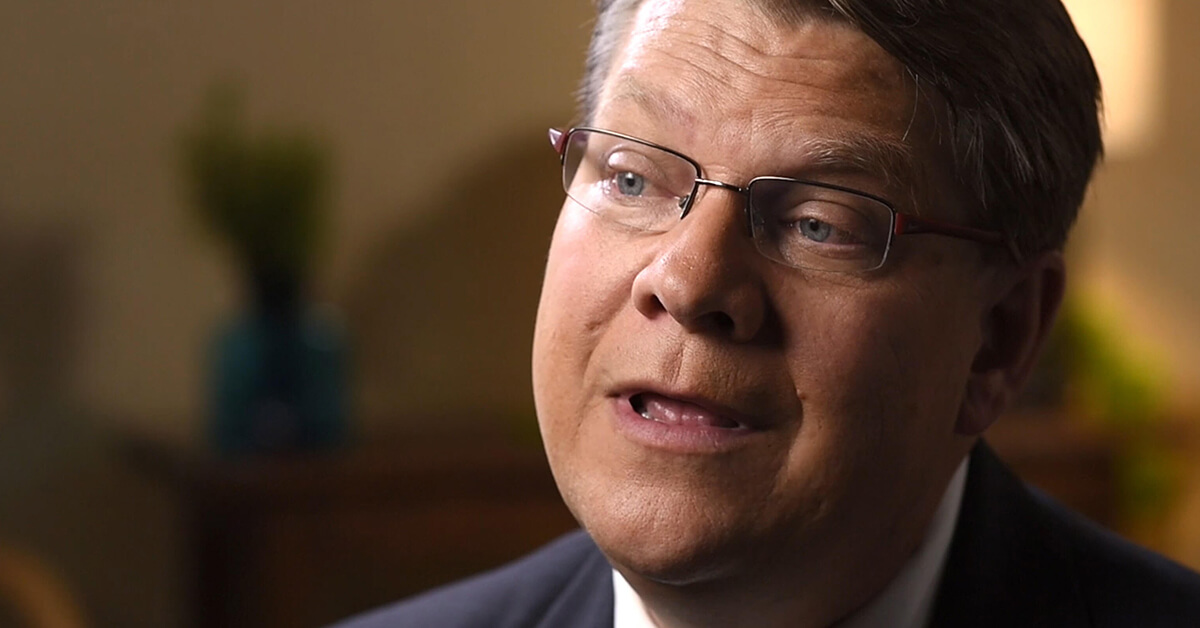 Hometown pride is something shared nationwide, in large cities and rural communities alike. And in healthcare, knowing that your physician or advanced practice provider shares the same values, cares about your collective community, and has a passion for making positive change locally, can hold a lot of weight for prospective patients on their decision-making journey. Here's how we helped a community hospital-affiliated medical group leverage providers to grow market share.
Identify the Disconnect Between Providers and Patients
Large health systems often struggle with increasing awareness in their community about the individual providers that touch the lives of locals each day. We found with central Indiana-based Witham Health Services; even smaller community-based organizations struggle to overcome this same hurdle.
With Witham specifically, there was a disconnect between the employed providers of Witham Medical Group and the hospital in the minds of the community. There was public confusion not only about their affiliation but also about the specialties offered and the quality of care provided.
In this situation, the odds of attracting new patients remain low because it's difficult to retain current patients, let alone secure new ones when no one understands who you are, what you do, or if you're any good.
Use Video to Execute a Hyper-Local Solution
Because healthcare happens online now, potential patients are scrolling and searching for the best provider for their unique situation long before they step foot into one of your facilities. That's why it's crucial for patients to have easy access to provider info early in the acquisition process. Put another way, people want the opportunity to get to know the providers and learn the values, passions, and expertise your organization offers before they schedule an appointment.
Ten Adams worked alongside Witham's marketing team and medical group to craft a strategy that would clarify the providers' relationship with the hospital and simultaneously attract new patients. The goal was to grow market share in the service area by creating and sharing videos that showcased each physician or provider's individual strengths. The campaign would be focused on a tight geographic area and hyper-local distribution channels.
Healthcare provider videos serve as authentic content
We know video is still king when it comes to engagement and generating ROI. Experience also tells us that a straightforward, effective, and cost-efficient way to highlight any health system provider is to create a profile video. So, we leaned on our experiential marketing tenets and strategies to take video marketing to the next level to make warm, yet informative, profiles.
Younger generations demand more meaningful and emotional connections. They're looking for thought leaders and experts who create authentic content designed to help others live better. Millennials in particular grant loyalty to institutions that value transparency (and waste no time sharing their opinions on social media). These factors influenced the following production design.
Step one involved creating a clinical, professional environment that didn't feel sterile or cold. We dressed up a waiting area with lamps and greenery and made the provider's upper body the focal point of the shot.
Step two embraced the clinicians as regular people. They told viewers about their hometown and where they received training. They explained personal events that inspired them to become a doctor or medical professional. They also discussed their approach to patient care, treatment, and philosophies.
Step three brought it all together with the providers explaining their connection to Witham Health Services and discussing the specific type of medicine they practice.
This kind of product allows potential patients or the community, in general, to learn about a provider. They receive first-hand information from the expert as well as gain a sense of how the provider communicates. This information enables patients to make well-informed choices about who they want as a provider.
Target specific distribution channels to reach a local audience
Creating a warm, fuzzy, explainer video about each of Witham's medical group providers was important, but a video taking up space in a hard drive somewhere does nothing to improve market share. The video needed an audience!
Witham had a community-focused message that needed to appear in places that residents visited frequently. The messages also needed to be easy to share across a variety of digital platforms, not just social media. While an omni-channel approach is still best practice for distribution, sometimes a campaign requires you to get very granular within those channels to find the right people for your message.
Our digital media specialists dug through their guides to identify local radio stations, weekly newspapers, specialty publications, high-volume websites, podcasts, audio streaming services, and any other source for regional information. In addition to Witham's social media pages, the videos were placed on the health system's website in the "Find a Provider" section, allowing anyone searching for a specific provider in any specialty the opportunity to view the video and quickly learn more about whom they were considering.
At the end of the day, these profile videos clarified the provider's relationship with the health system and highlighted each physician or advanced practice provider's skill set and passion for medicine. As the public found specialists who could address their needs, engagement numbers and new patient appointments increased. The campaign successfully leveraged the providers' knowledge, personality, and experience to grow market share for Witham Health Services.
If you need support in creative design, strategic marketing planning, or digital media placement, contact Ten Adams. We have experts to address your omni-channel needs!