The Impact of a Strong Healthcare Brand Architecture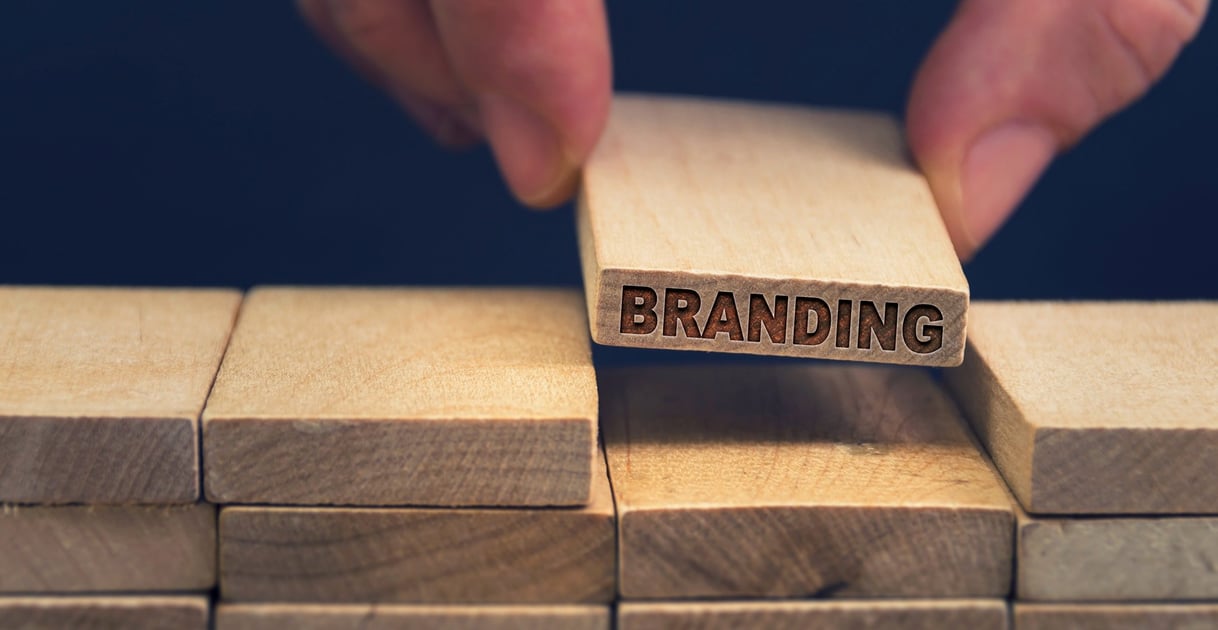 Your health system may have started as a single hospital, but over the years, there have been countless physician practice acquisitions, newly built outpatient centers, mergers with other organizations, and expansions to your main campus that provide a vast range of facilities and services.
Health system growth can often lead to a disjointed portfolio of brand names, logos, and messaging that sometimes resembles the Wild West! To communicate your offerings and values to customers and stakeholders, you need a clear and consistent healthcare brand architecture.
Understanding Healthcare Brand Architecture
What exactly is brand architecture? Let's unpack that. Your brand gives patients a reason to choose your health system—by increasing trust, improving preference, and deepening loyalty. Your healthcare brand architecture builds on that with an organized structure for your brand portfolio that specifies the roles of brands and the relationships between them. That could include hospitals, urgent care facilities, service lines, and centers of excellence, as well as medical groups, specialty clinics, and foundations.
Your brand architecture shows how the entities of your health network align. Integration and simplification are critical to helping consumers and stakeholders make sense of your multi-faceted, complex organization. Your brand architecture clarifies the depth and breadth of care you offer by providing a picture of the relationships between your organization's master brand, sub-brands, products, and service lines.
Defining Your Healthcare Brand Architecture
Your strategy should take into account your target audiences, competitive landscape, and marketing budget. This will help ensure the brand architecture meets the needs of your customers and your organization.
Start with a focus on consumers. You need to prioritize their needs—understanding their preferences, expectations, and values and developing a brand architecture strategy that aligns with those. At the same time, your brand architecture strategy must reflect your organization's goals and values.
The strategy should clearly define the different entities within the organization, their relationship with one another, and the communication strategy for each. All start with the master or parent brand—the main brand for your organization—and build from there like a family tree. This can result in different brand architecture strategies depending on the relationship with the master brand:
House of brands—detaches the master brand from brand extensions below it, which may be products and services in different sectors
Endorsed brands—gives brand extensions with their own identities under the master brand
Sub-brands—tie back to the master brand but with their own unique identities
Branded house—always includes the master brand in brand extensions, which provide complimentary products and services
Bringing the brand architecture vision for your organization to life will likely require some or all of these tactics:
Reaping the Benefits of Healthcare Brand Architecture
Developing an effective brand architecture—which is often part of a rebrand—is worth every bit of the effort it takes. Get it right and your organization can increase top-of-mind awareness, improve healthcare quality rankings in your community, and become recognized as a preferred health system. The architecture clarifies brand identities, supports accurate customer perception, and expands product or service lines effectively—all with a more efficient spend of marketing dollars. Let's take a closer look at the benefits.
Consistency: A well-designed brand architecture ensures consistency and clarity of messaging across all touch points. The resulting cohesive healthcare brands that you develop ensure your identity resonates with your target audience.
Simplification: A coherent brand architecture simplifies decision-making for customers. They can easily navigate through your various offerings and services and choose the right options for their needs within your organization's offerings.
Efficiency: A solid brand architecture makes your marketing efforts far more efficient. With a clear understanding of how your brand entities interact, you can create messaging that resonates far better with your customers, resulting in more successful marketing campaigns.
Cost-effectiveness: A brand architecture that's well-structured can also help you save money on marketing campaigns. You can create more targeted and efficient campaigns that make the greatest impact on your target audiences.
Transitioning to a New Healthcare Brand Architecture
Once your brand architecture is developed, we recommend transitioning with a systematic approach. For larger organizations, a naming decision tree is a helpful tool that allows you to be consistent in your naming and shows where entities fall in your brand hierarchy. Communications guidelines are also important, as they show how to treat your brand entities when written and spoken in both messaging and copy.
Need help updating your healthcare brand architecture?
Healthcare brand strategy has been a focus for Ten Adams for decades. If you're ready to build out your brand architecture, connect with our experts.