 UT Health
San Antonio
Brand Transformation
A New Approach to Branding Grows Patient Volume. Identifying the Need
UT Health San Antonio physicians and providers are among the best and brightest minds in medical research, teaching, and innovation. But the San Antonio community remained largely unaware of the groundbreaking discoveries, development of new treatments, and next-generation healthcare education led by these clinicians. Following national success in each of its missions, the organization started making ambitious plans for an expansion of services. It didn't take long to realize that increasing brand recognition was essential for success; so, they engaged Ten Adams for strategy and brand development.
Campaign Goals
Drive new patient care volume
Build brand awareness for UT Health San Antonio
Establish a unique market position of excellence in the region
Connect patients and providers to build the base for inpatient services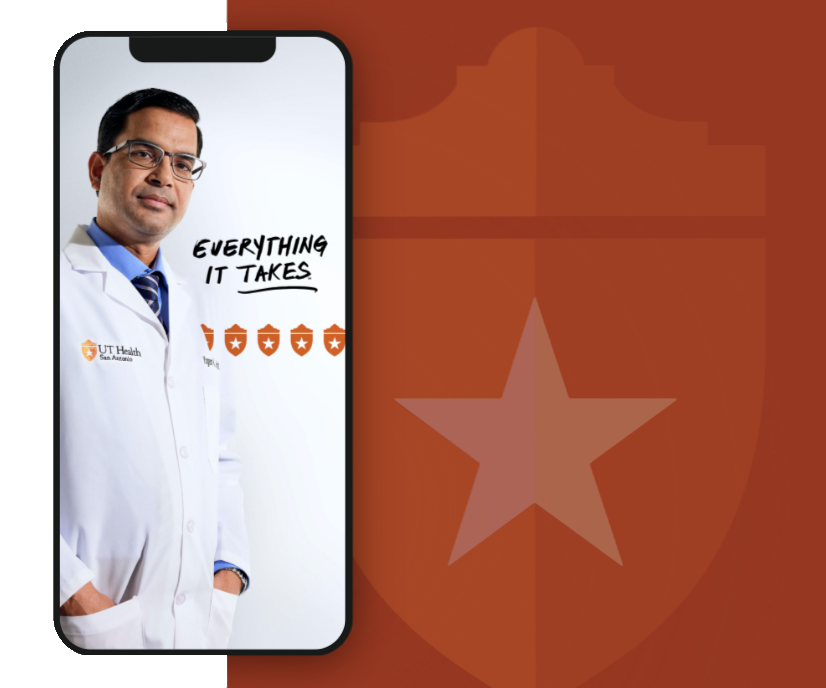 The Challenge
The core challenge for UT Health San Antonio was fusing the three distinct missions of an academic organization into one memorable, consumer friendly brand. Additional hurdles included:
Universal brand confusion among both internal and external audiences
Complicated digital entry points that hindered access and degraded the patient experience
The patient care identity lacked distinction from the other two key missions
UT Health physicians deliver patient care at a separate organization's hospital
An overwhelming misunderstanding of how science impacts patient treatment plans
Keys to Success
The "Everything it Takes" brand campaign used physician and provider stories to show how academics, research, and patient care affect the patient in meaningful and tangible ways.
This approach showcased the outstanding work happening at UT Health San Antonio and connected the accomplishments to a real person using their skills to help others. It positioned the organization for increased brand awareness and future success in driving volume as they expand services.
Utilize custom research to identify key differentiators and the academic health center difference.
Execute deep discovery and planning sessions to inform brand development.
Capture the passion behind our providers' work to shift the perception of patient care.
Develop, test, and refine creative campaign concepts and messaging to validate impact.
Craft an omni-channel communications plan to drive website traffic and call center volume.
Develop the online user experience and provider directory to boost access.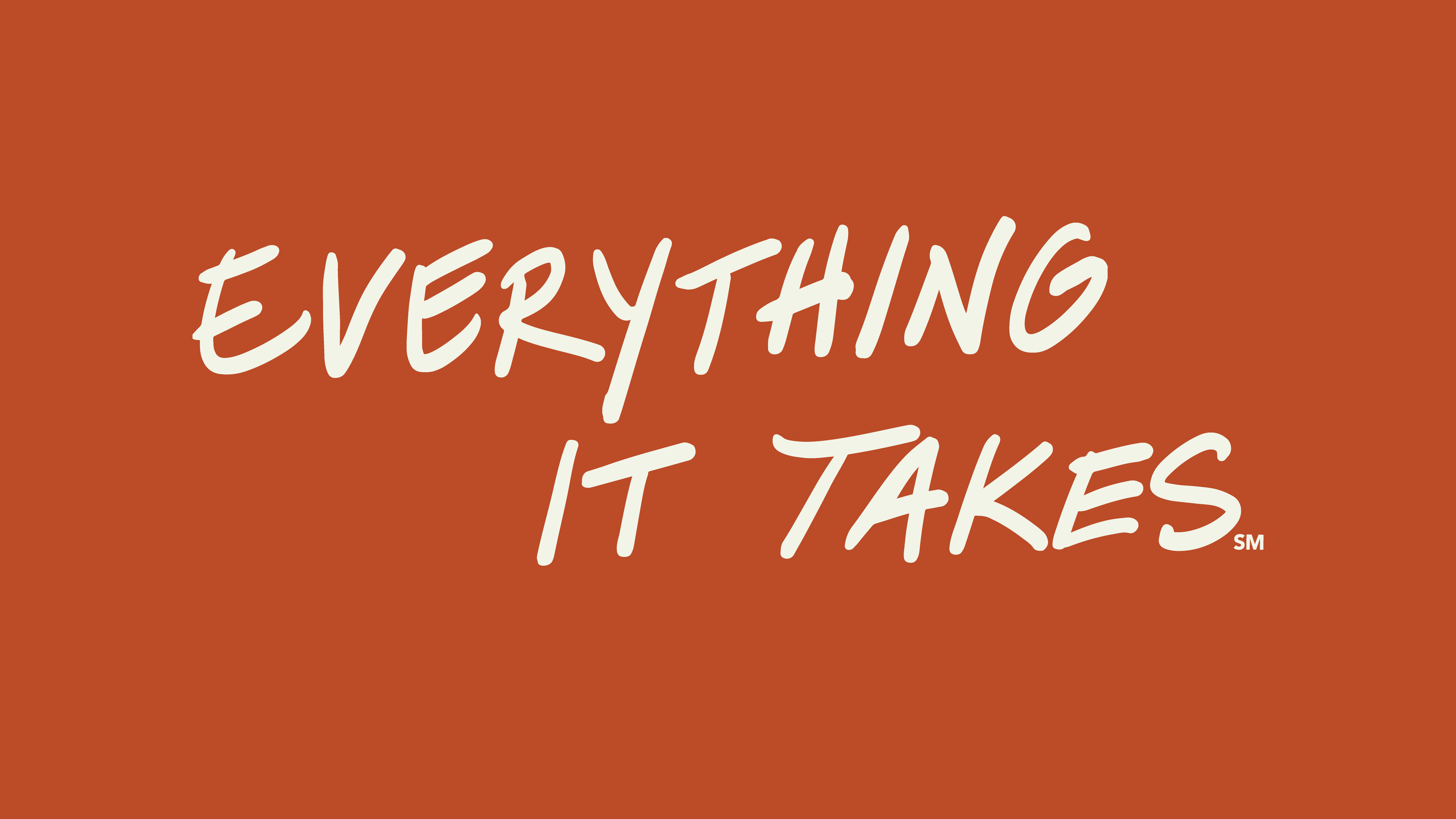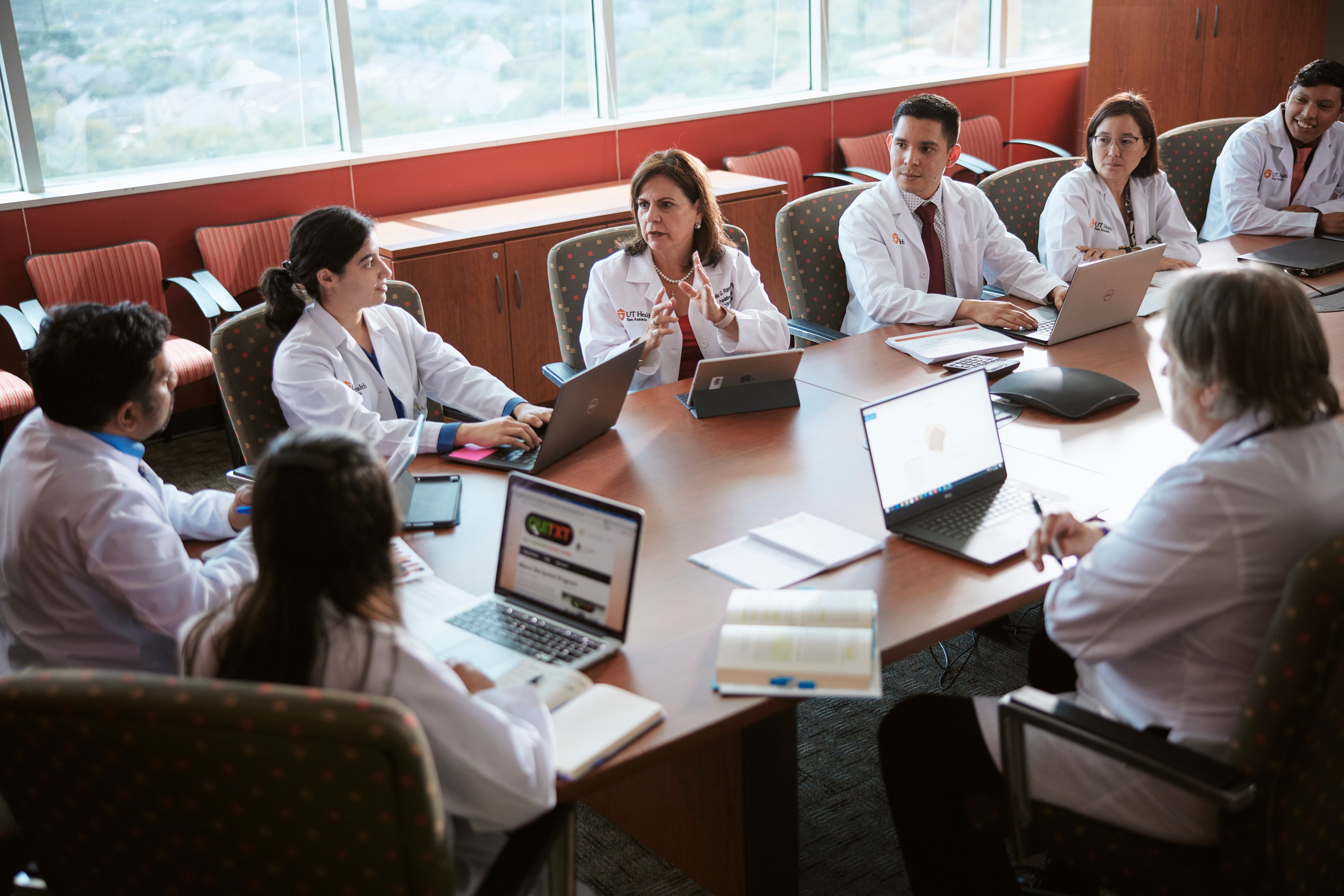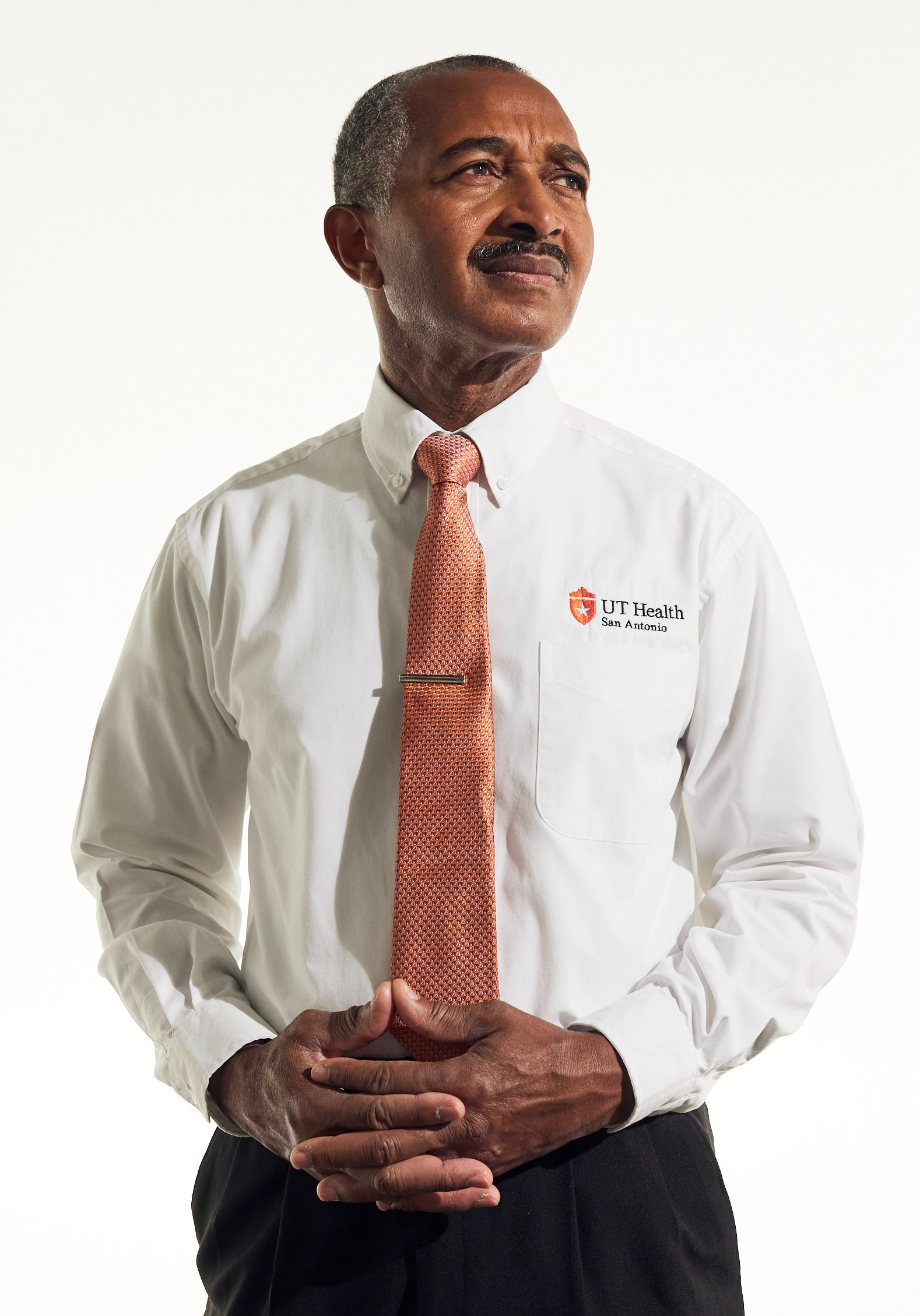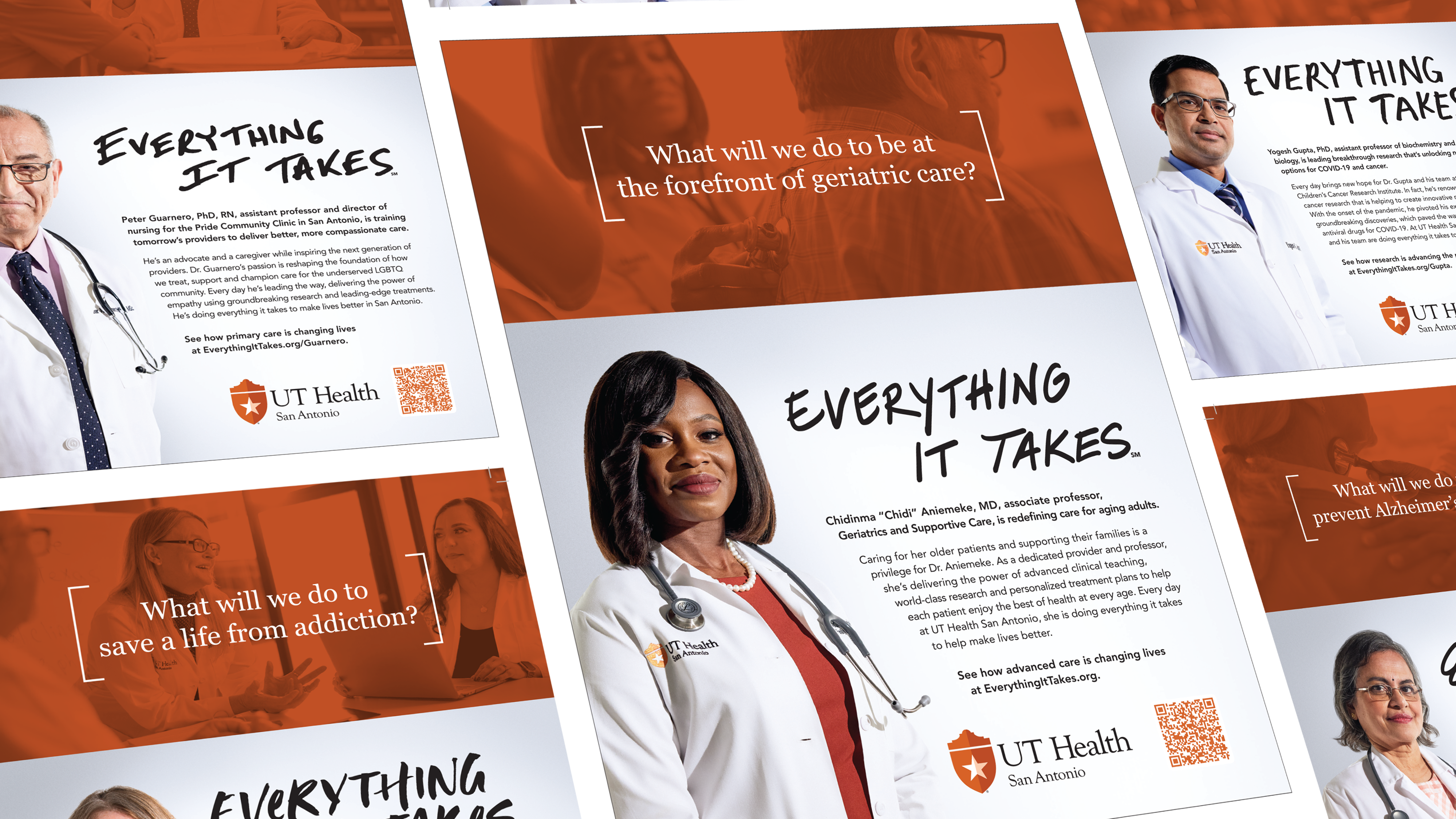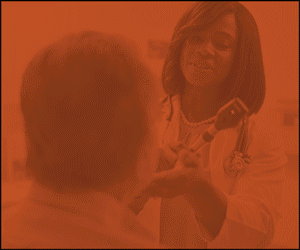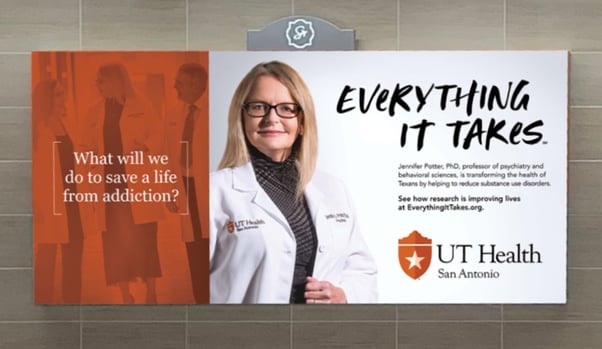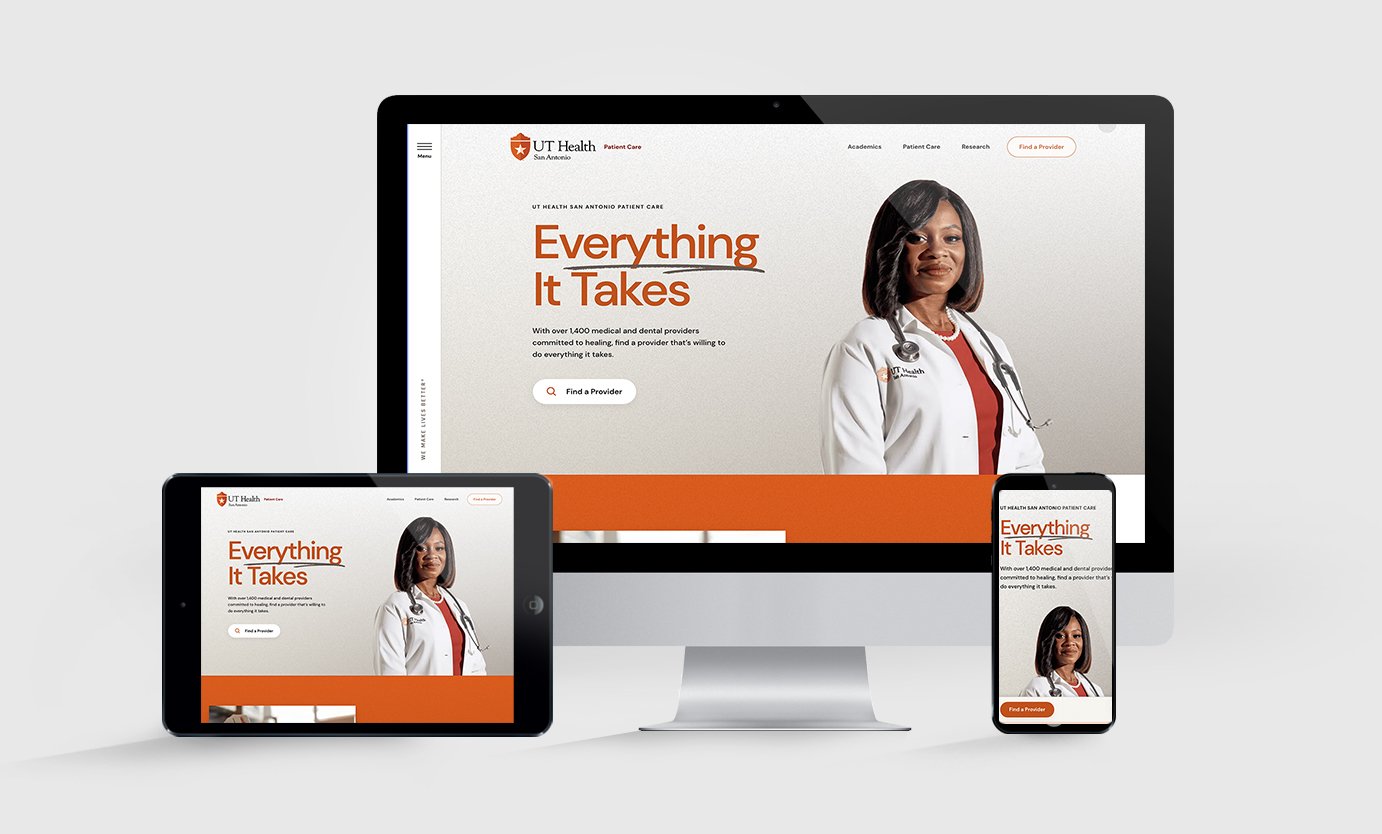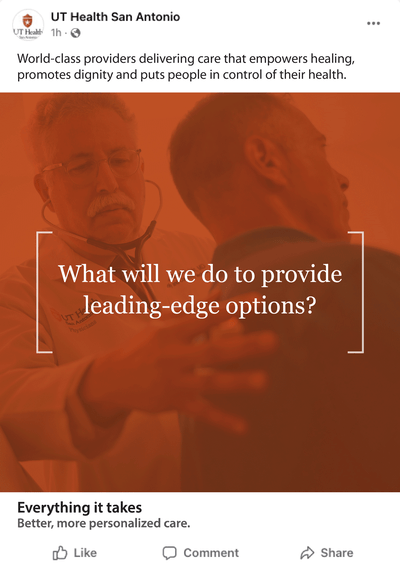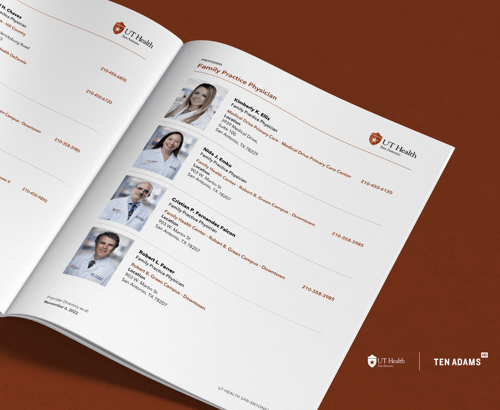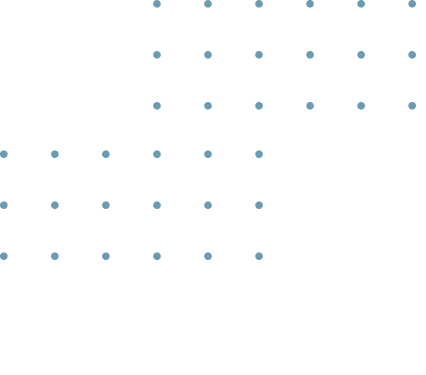 The Results
UT Health San Antonio's omni-channel brand campaign exceeded expectations and drove impressive impact.
9%
New Patient Growth After Launch
150%
Lift in Online Provider Directory Engagement
4.28%
Increase in Top-of-Mind Awareness