 Trinity Health
Rebrand
Inspiring Confidence by Making More Possible. The Challenge
Trinity Health, a regional healthcare provider serving patients across North Dakota and eastern Montana, was doing everything right:
investing in people and technology, expanding into key communities, and embarking on a journey to build a new, state-of-the-art healthcare campus and medical district.
But, they struggled to overcome negative perceptions of their community hospital. So Ten Adams was called upon to transform the Trinity brand into a true symbol of the outstanding care they provide. Read on to see how we increase KPIs across the board.
Transformative Branding.
We sought to transform those perceptions through a targeted approach designed to build confidence in a brand that was already delivering excellent patient outcomes, leading-edge technology, and easy access to advanced care.
Brand Development
We began by building a positioning framework that helped bridge the gap between perception and reality, defining Trinity as a hallmark for outstanding care, one that is Making More Possible — effectively establishing Trinity's new tag line.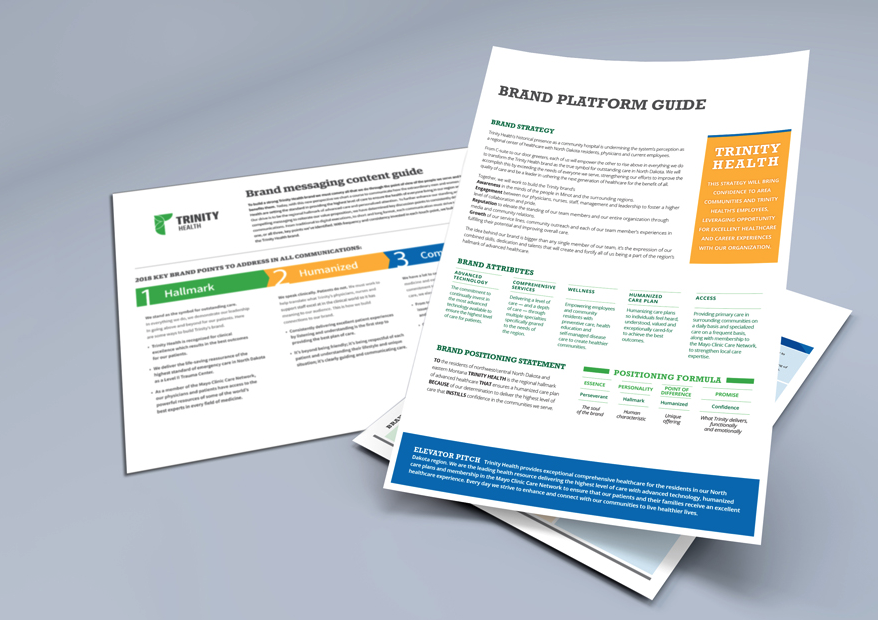 Logo + Identity Development
A new logo was created, built from a trinity of overlapping circles. Inspired by the organization's Scandinavian heritage, it symbolizes Trinity's commitment to wellness, collaboration, and compassion by delivering the highest level of care through advanced health, extraordinary staff, and excellent patient outcomes.
Ten Adams also built a comprehensive brand standards manual to outline proper and consistent use of the entire brand identity, as well as branded marketing templates to ensure a cohesive, coordinated, and pitch-perfect launch.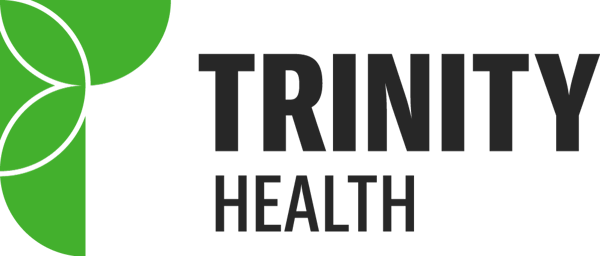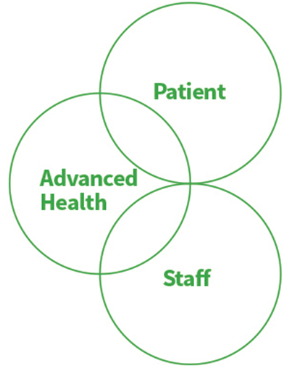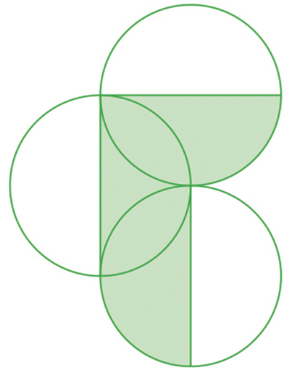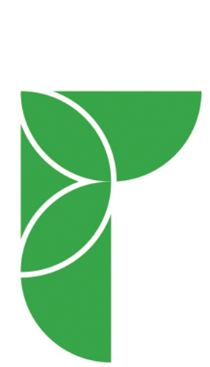 Internal Launch
To ensure the Trinity team was along for this exhilarating ride, we coordinated a full-scale internal launch. The internal campaign worked to fuel passion and ignite excitement, with tactics that included personalized invitations to employee homes, interactive brand commitment events, videos, branded giveaways, and campus graphics.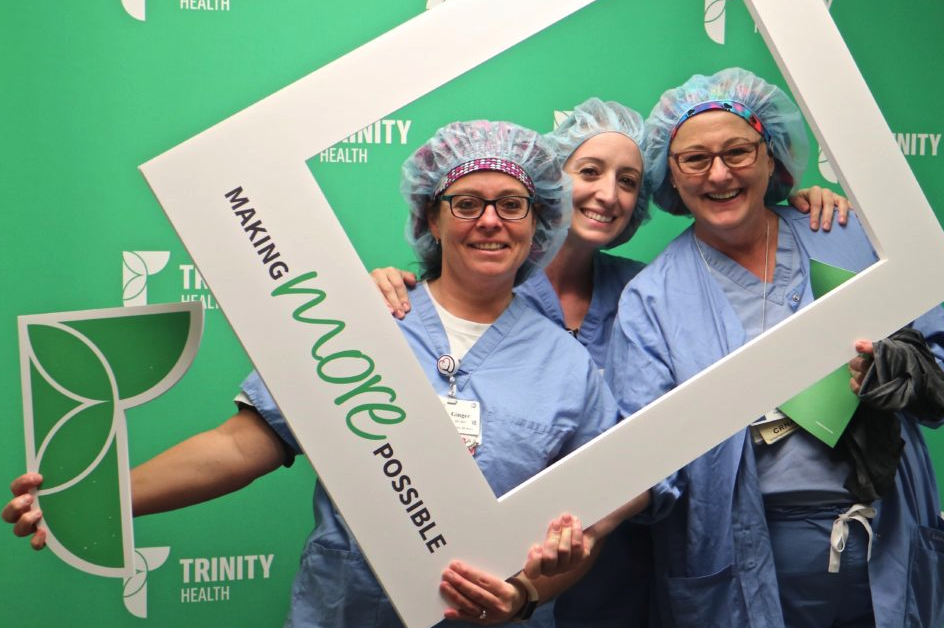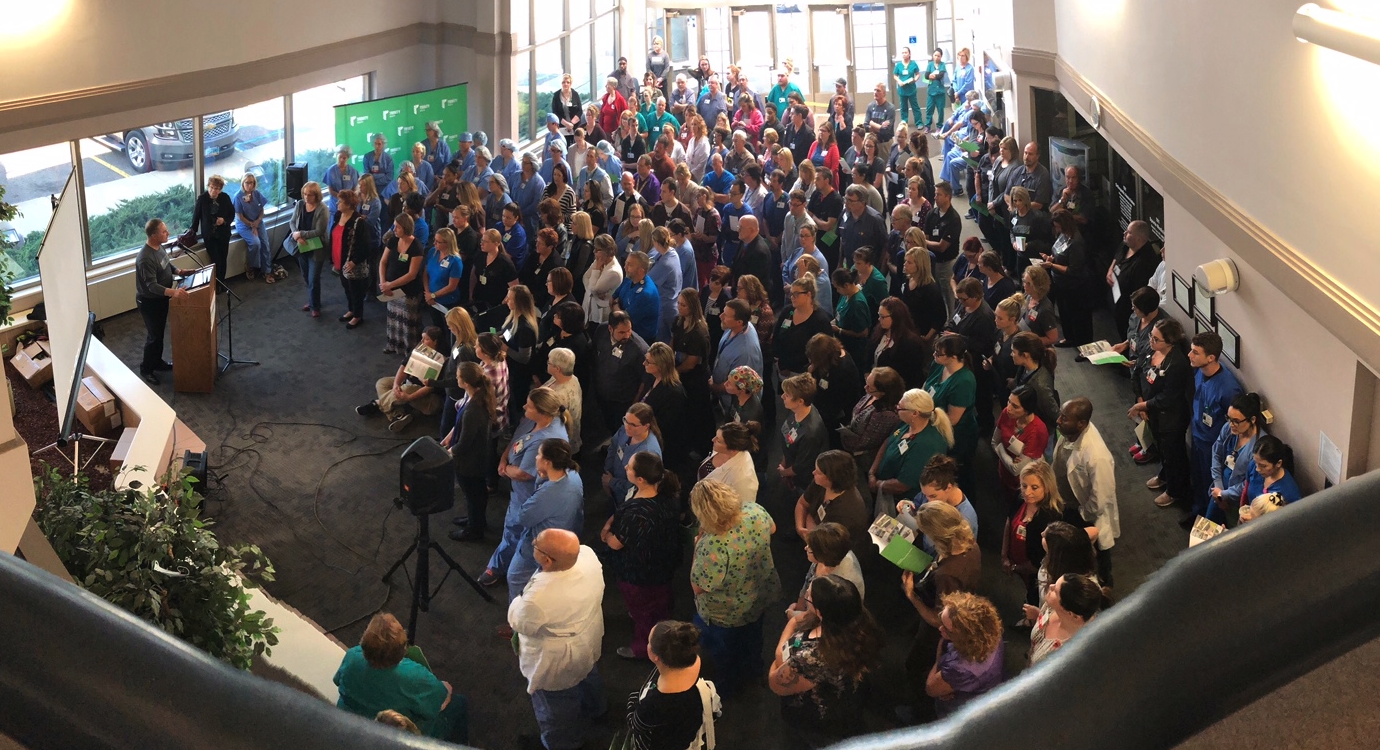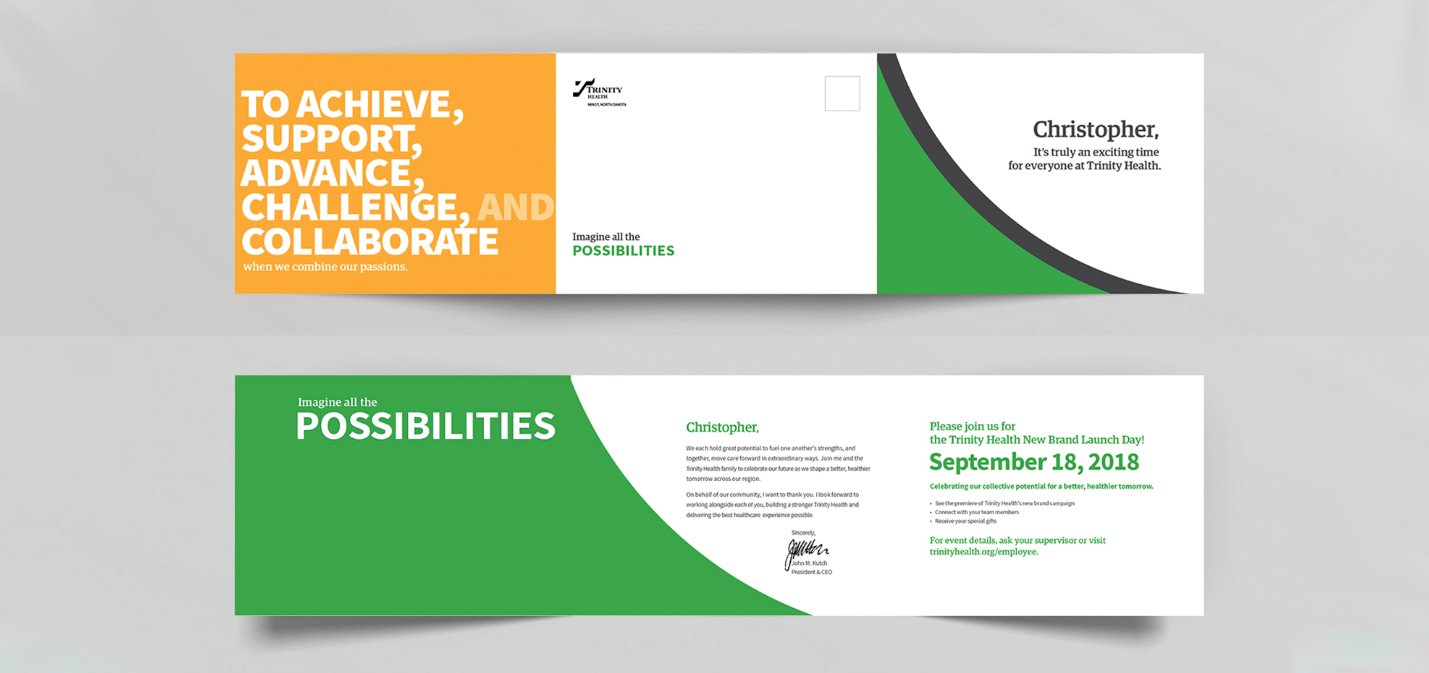 Consumer Campaign
A robust external campaign launched the new brand in buzz-worthy style, with a lineup that included TV, print, outdoor, radio, digital, social, a branded landing page, and environmental graphics that sparked a spirit of pride and celebration throughout the campus.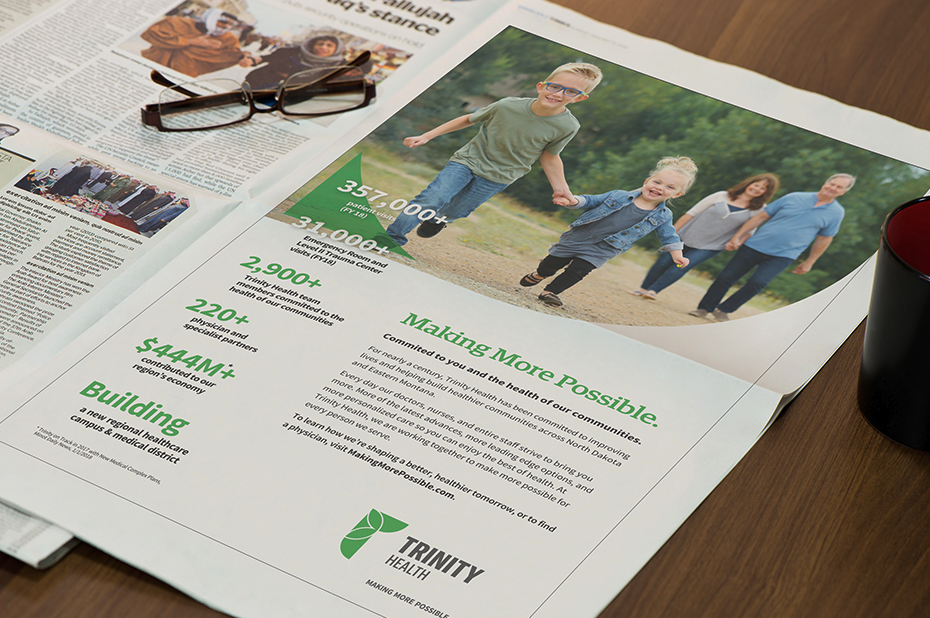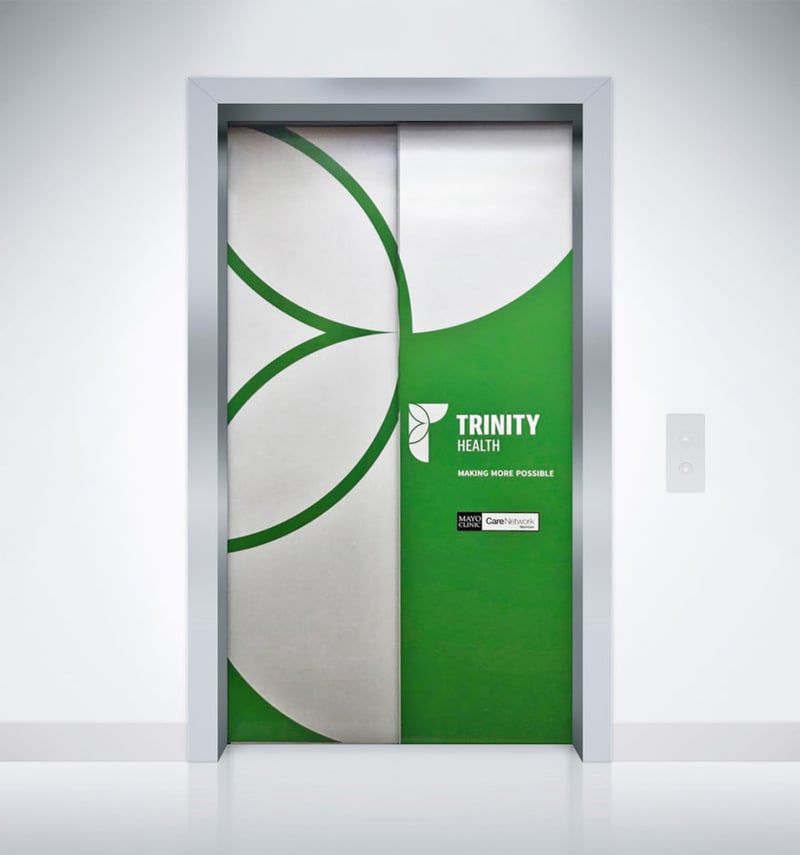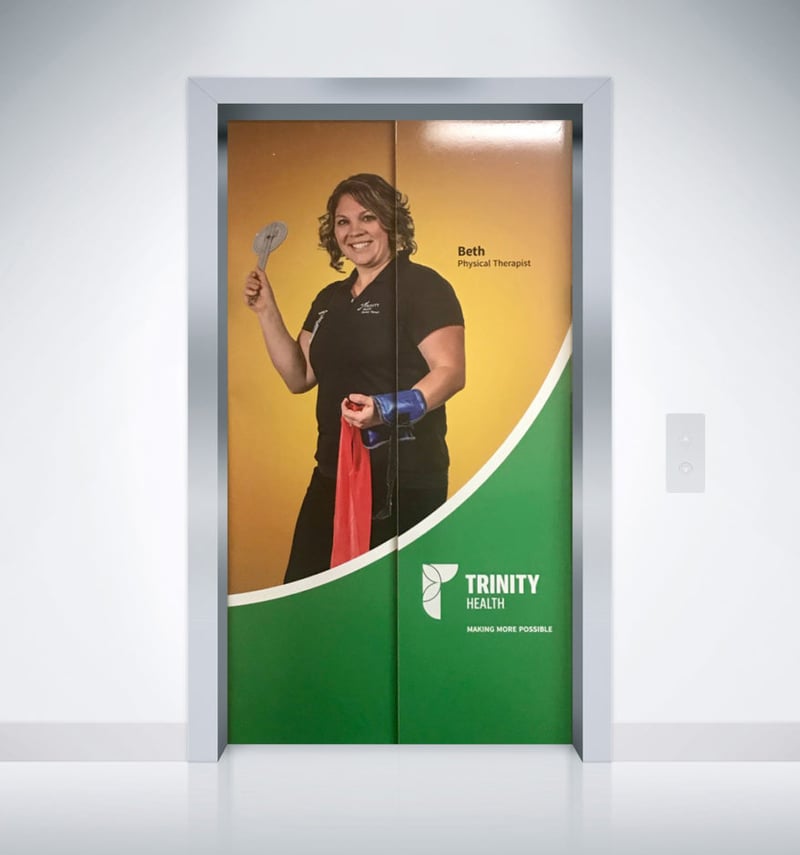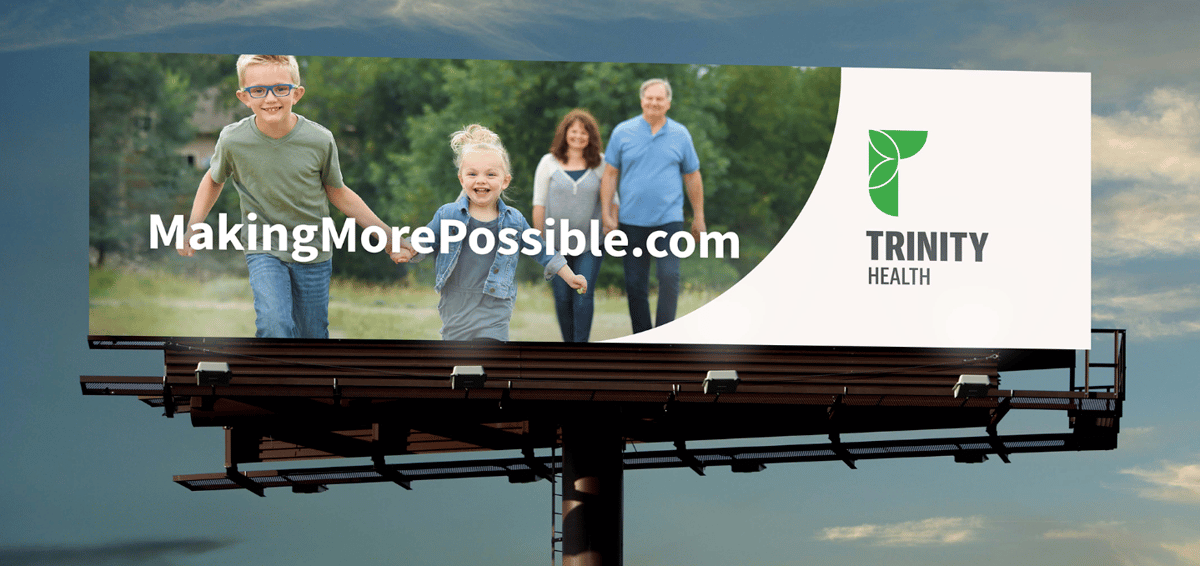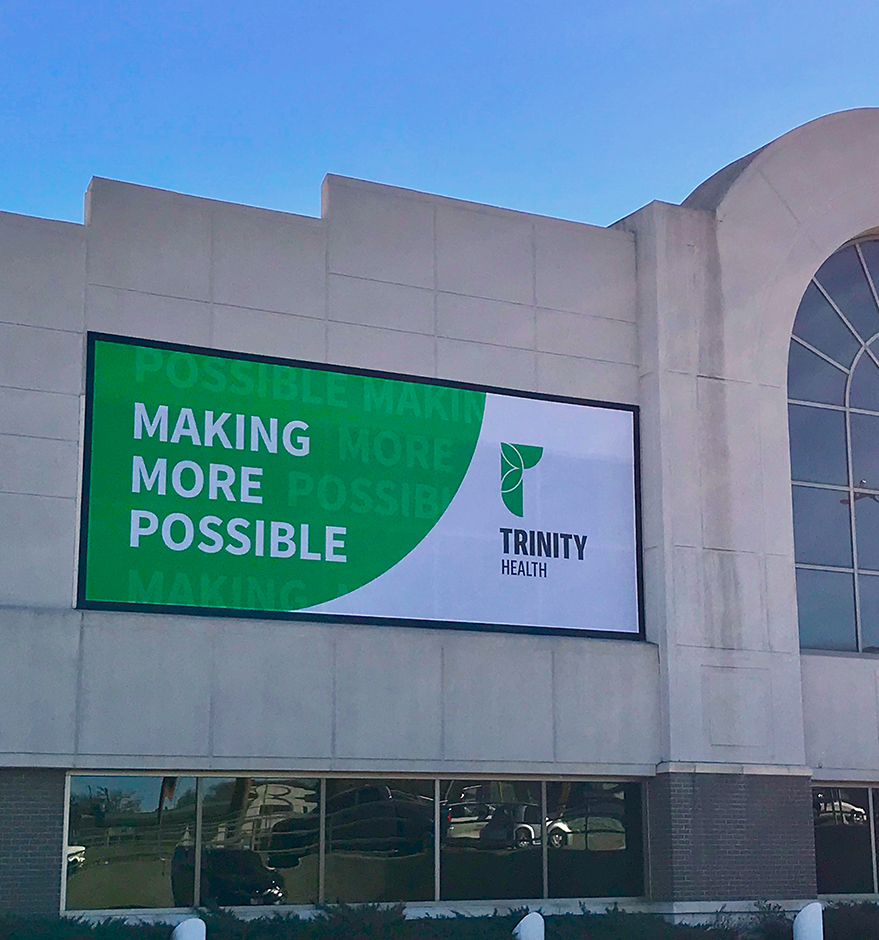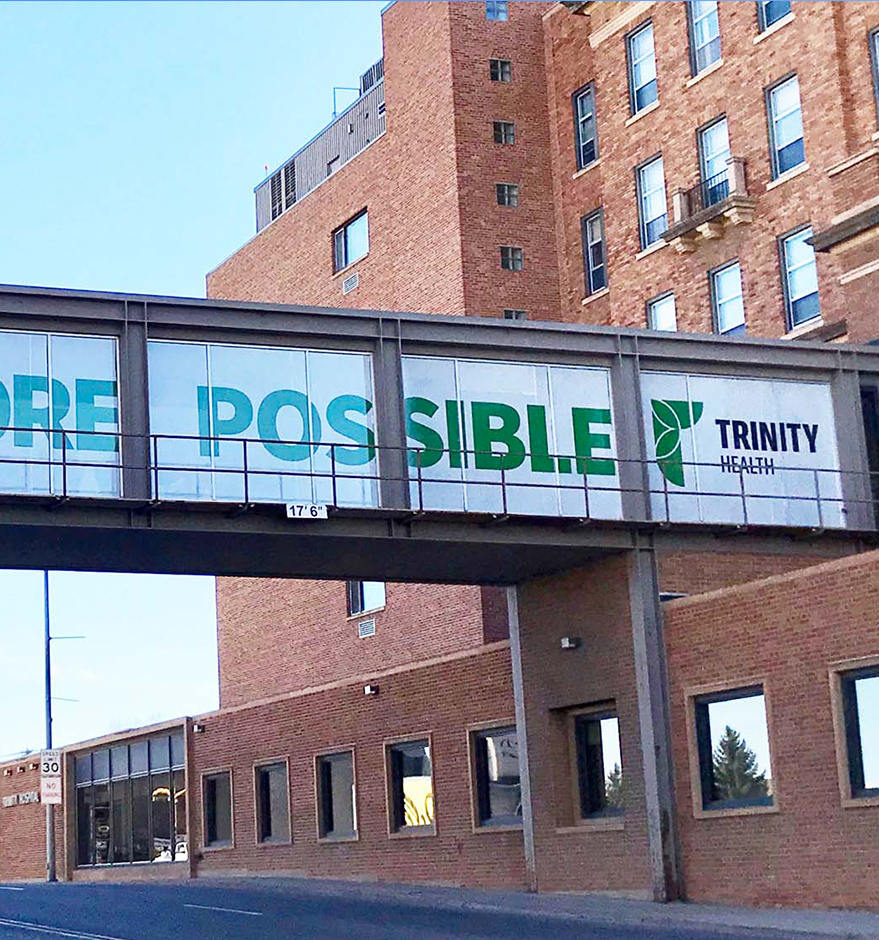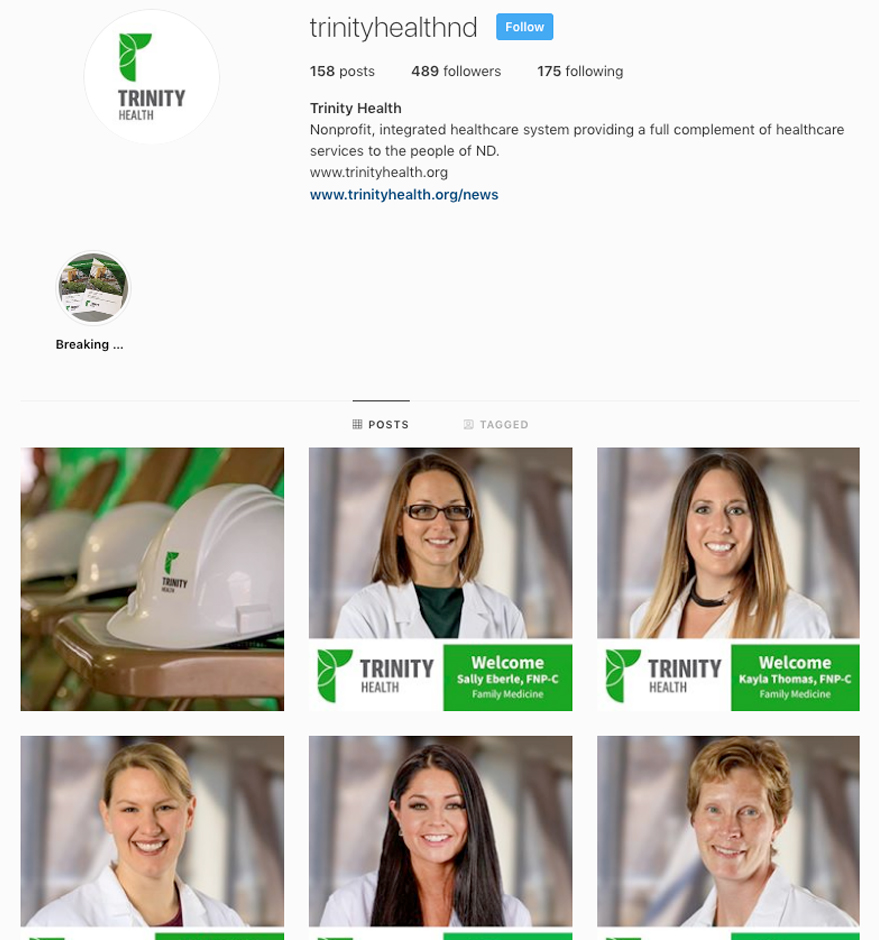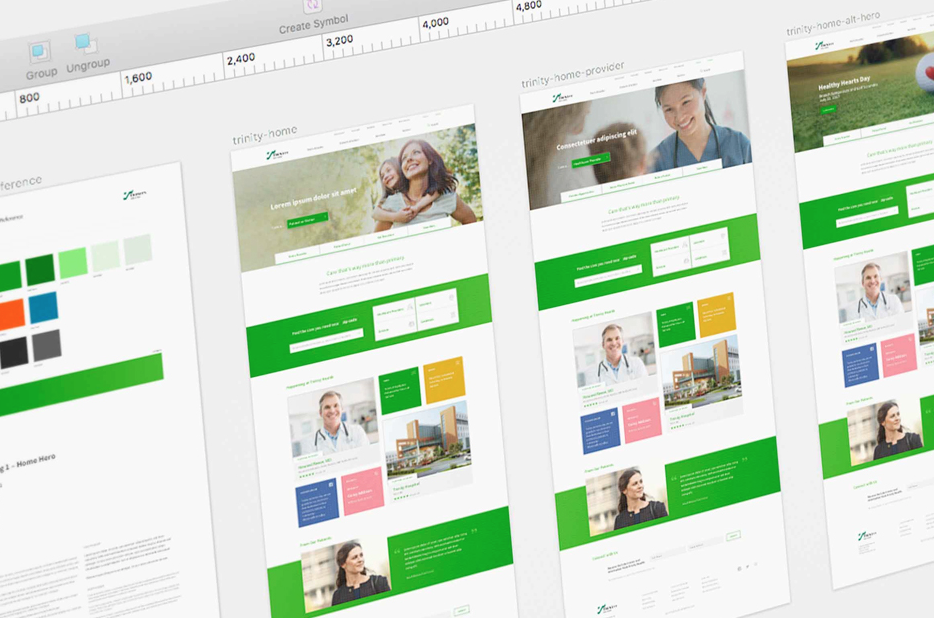 Website
To maximize the impact of the brand launch, we reimagined the Trinity Health website. Driven by the user experience — and ultimately, the patient experience — the website put both purpose and power behind the words "Making More Possible".
Our full case study of the website transformation is here.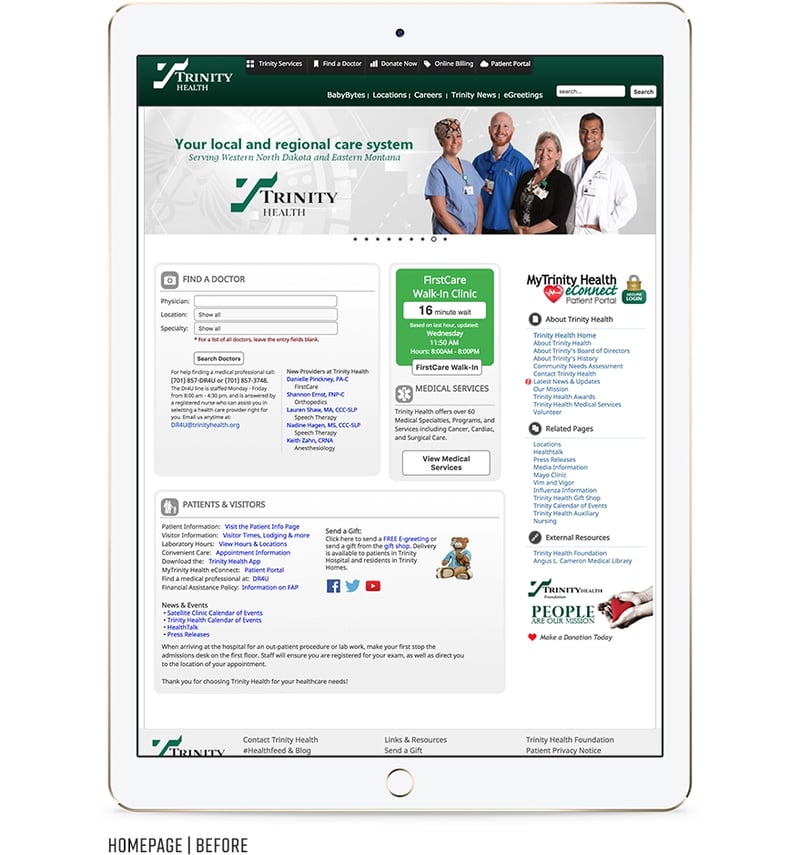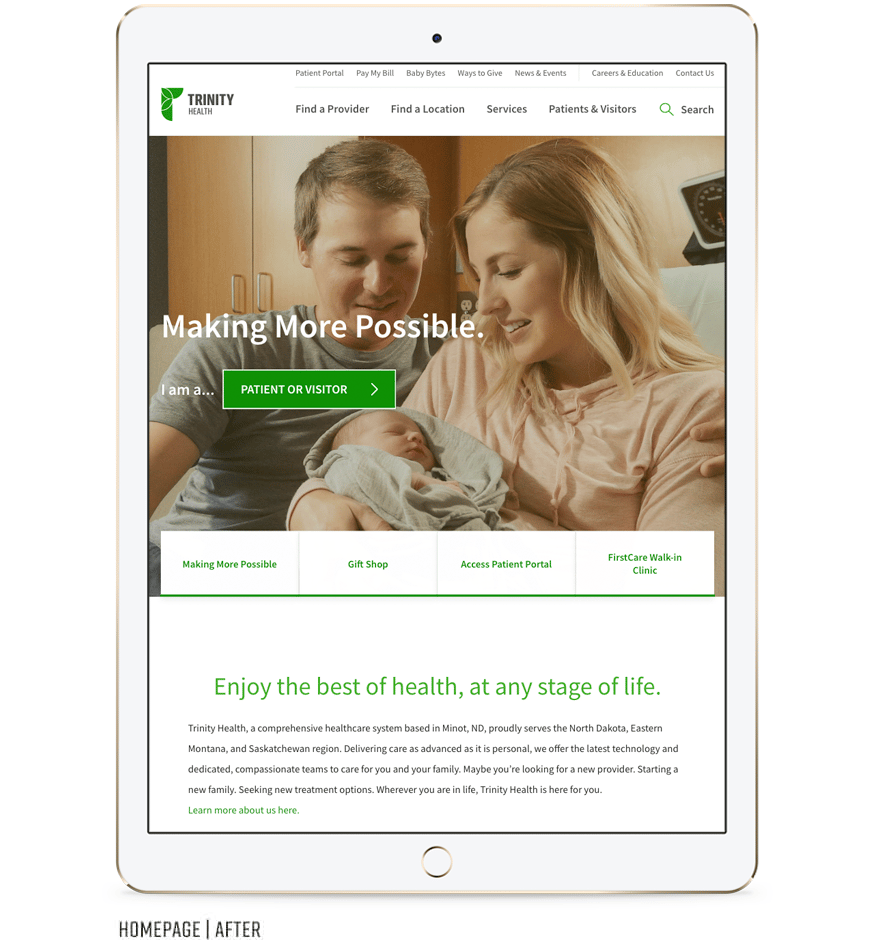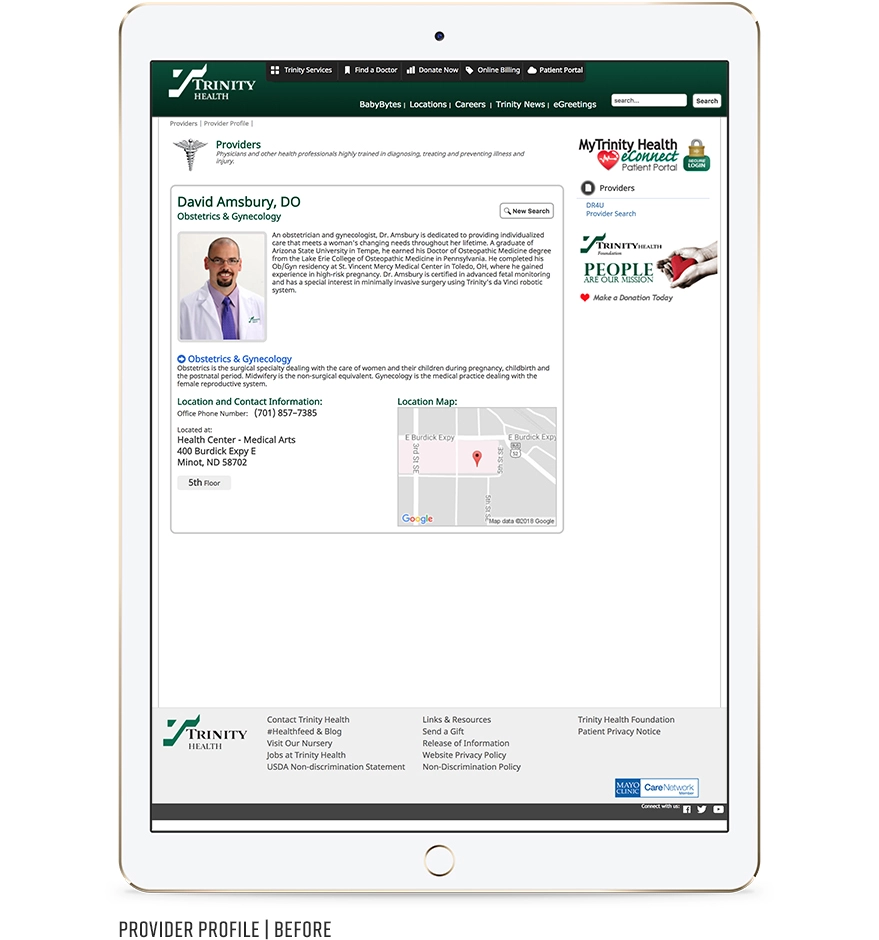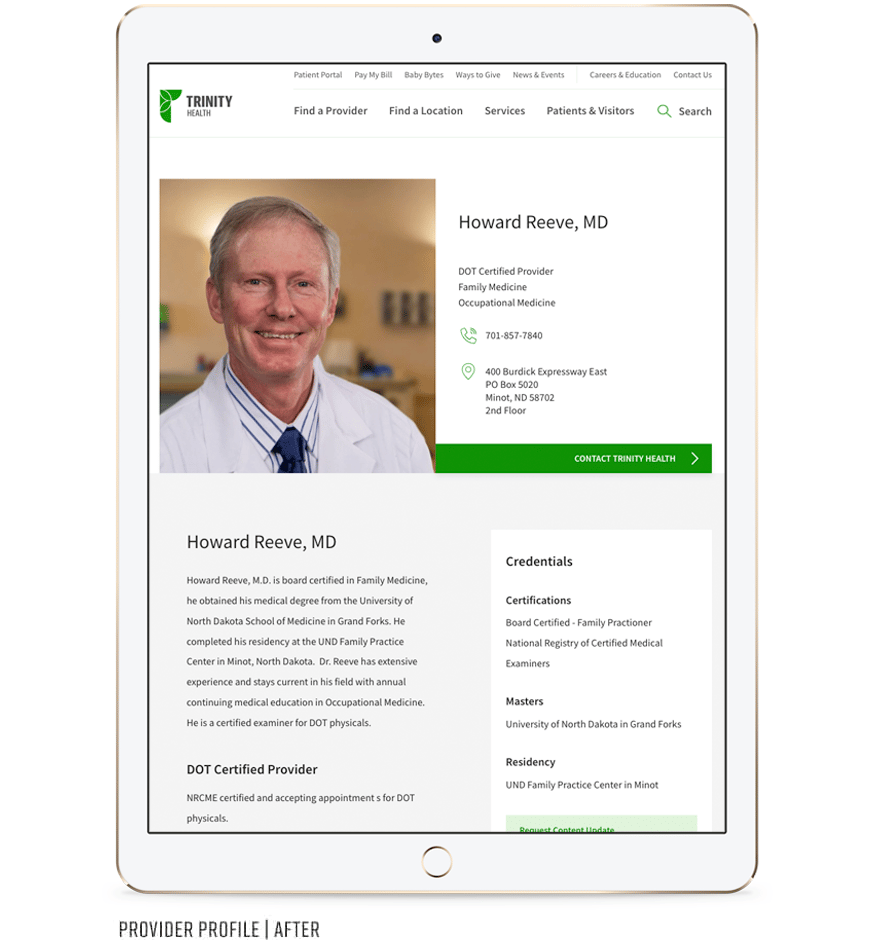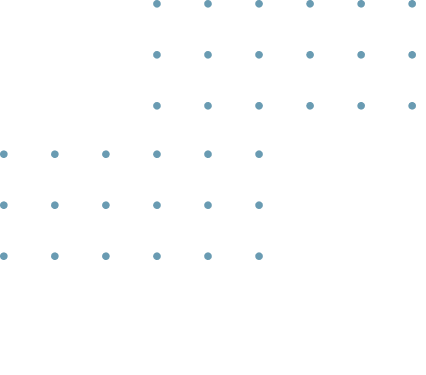 97,667
Facebook Impressions
Million Display Ad Impressions
New Instragram Followers Over Launch Period