3 Ways to Support Your Marketing Team's Mental Health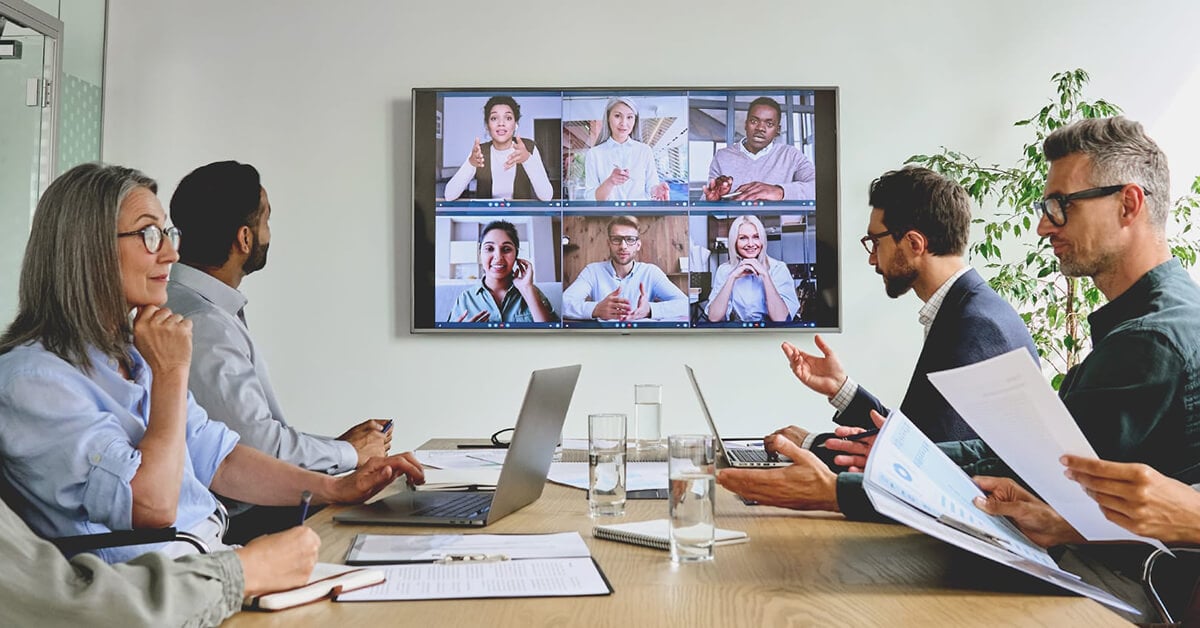 In their 2022 Mind the Workplace Report*, Mental Health America says the stress from work has led to other mental health concerns for 78% of surveyed employees. Additionally, 71% of employees find it difficult to concentrate at work compared to 65% in 2021 and 46% in 2018.
As leaders, it's critical to recognize that members of your team are struggling with their mental health on a daily basis. For some, this condition pre-dates COVID-19. For others, it's an entirely new experience. Either way, the issue exists and it's important to know how to identify and respond to people who need support.
Here are three effective ways to get a pulse on your team's mental health and build a foundation of resilience:
Institute a Weekly Team Check-In
Consider Accommodations
Avoid Toxic Positivity
(Need more suggestions for team building? Check out our 7 Tips to Build and Retain Your Healthcare Marketing Team.)
Institute a Weekly Check-In
Mental health in the workplace authors Johnson and Herron** suggest instituting a weekly check-in to identify struggling employees and catch them before they – metaphorically –drown.
For best results, ask the same questions each time about stress levels, the need for additional support, and overall feelings of wellness. This creates a shared vocabulary for your team and normalizes receiving help.
Use a scale, ranking, or image-based tool and send it via QR code, internal messaging app, or anything available to in-person and remote staff.
To maximize honesty in the replies, consider making them anonymous.
No time or brainpower available to make a check-in tool? Use this repurposed pain scale.

Track the responses over time to identify any emerging trends. Offer resources and support like paid time off or the Employee Assistance Program (EAP) as necessary. Data collected can also quantify the need for additional staff, new technology, or outsourcing social media to decrease the burden placed on your team.
Consider Accommodations
In the early 2000s, public schools in the US implemented the Individual Education Program (IEP) to address the needs of students with disabilities. (Think extended time to complete tests or taking a short break between tasks.) These accommodations proved helpful, and children often kept them through high school and into college.
More than 20 years later, these students are part of your workforce. To help the under-35 crowd who might be struggling, consider offering some accommodations related to mental health such as:
Altering the environment to increase concentration
Break down assignments into small, manageable tasks
Modify break schedules to accommodate symptom management
Options for remote or hybrid work schedule
Moving away from the elevator or noisy conference room may be the change your millennial marketing associate needs to get back on track.
Avoid Toxic Positivity
As you work with your team to prioritize well-being, make sure you don't venture into the land of toxic positivity.
Toxic positivity is the belief that you should have a positive outlook on every situation and dismiss any feeling that isn't happiness or joy. It sounds like this:
Everything happens for a reason.
It could be worse.
Count your blessings.
Just smile!
Positive vibes only!
Phrases like these can seem helpful or even encouraging on the surface, but they are detrimental to a healthy work environment. People cannot adequately cope with difficult situations if they're not allowed to express the full range of human emotion.
So, if you are committed to helping your team build resilience and navigate through the murky post-pandemic waters, make room for all emotions – not just the positive ones.
To recap, members of your team are still struggling. Effective ways to get a pulse on their mental health and build a foundation of resilience include frequent check-ins, a simple way to indicate the need for additional support, accommodations, and space for the full range of emotion. With a solid plan and some time, your marketing and communications staff will emerge from the fog and be ready to take on the next healthcare challenge.
If sharing the task load with an agency partner sounds good to you, connect with us! Ten Adams loves to be helpful and do great work.
*Adams, T & Nguyen, T (February 2022). Mind the Workplace 2022 Report: Employer Responsibility to Employer Mental Health. Mental Health America, Alexandria VA.
**There's an Elephant in Your Office: Practical Tips to Successfully Identify and Support Mental and Emotional Health in the Workplace, Second Edition; p 67; A.S. Johnson and A.S. Herron