How to Give Your Hospital Brand a Healthy Start in 2023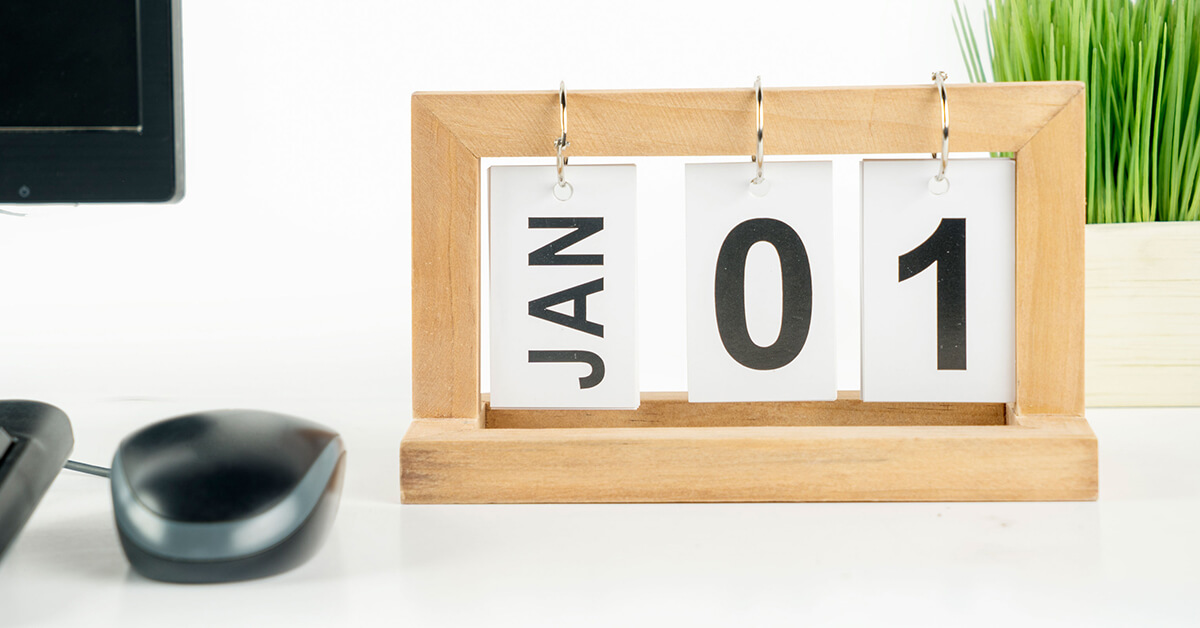 Medical professionals recommend an annual wellness screening to check your general health, maintain the provider/patient relationship, and discuss any new or concerning issues. Healthcare marketing experts like Ten Adams recommend doing the same to give your brand a healthy start in the new year.
So, if you want a fit and fabulous hospital brand for 2023, here's our advice. Make it a priority to run some routine tests, answer tough questions, and face the facts you've been ignoring for the past few months.
Routine Tests to Check Hospital Brand Strength
Based on our 35+ years of experience in the healthcare field, we've found that brand awareness, brand experience, and utilization represent the three most useful KPIs (key performance indicators) when it relates to brand health. You most likely have a dashboard or monthly report that tracks metrics and KPIs. But when was the last time you REALLY looked at it? To maintain optimal brand health, dig into those reports and find out if your measurements generate meaningful data or a bunch of random fields in a spreadsheet.
Knowing your numbers is important. Routine evaluation tracks items in the normal range and highlights what needs further investigation. So, just like annual blood work gives your primary care provider a comprehensive overview of your health, yearly examination of analytics and online reputation scores gives your team a thorough understanding of your digital brand health.
Health system website analytics
Web analytics track multiple components of website activity and give you the data needed to better understand your customers. Your team must decide which stats are the most important to follow, but industry best practice recommends measuring:
Number of visits to your website

Web traffic (Where did the visits come from? Social media? Ads? Search?)

Page views

Length of time spent on a webpage

Search Engine Optimization (SEO)

Bounce rate

Downloads

Form submissions

Appointments scheduled



This information identifies what initiatives were successful and met the established goals. It validates your strategy and shows the success of a campaign, paid social media efforts, or projects to enhance SEO. Web analytics provide the hard numbers your executive team wants to see and go a long way in convincing them to invest in digital solutions.
If you want to dig further into website tips, Brandon Scott, VP of Digital, for Ten Adams, offered his thoughts on how to get the best hospital website in a recent blog.
Online reputation scores for your health system
What do people say about your hospital or health system? Does public commentary match your stated mission, vision, and values? Healthcare happens online now, and your future patients look to the internet for guidance before they ever contact a clinic or provider. Knowing the value (positive or negative) of your hospital's digital footprint is critical to success.
To better understand your online reputation, gather and compare the following indicators. Determine if they promote or detract from your brand and use the data to create a strategic plan that improves your overall reputation score.
Google PageRank/local search rank

Star ratings

(Google My Business listings, provider ratings, etc.)

Online reviews (positive, negative, and neutral)

How quickly do you respond to reviews

Social media engagements
Not every MarCom team has the staffing or resources needed to strategically manage content across all platforms. In those situations, partnering with an agency might be the right solution. Check out the four major benefits of outsourcing your hospital's social media.
Answer Tough Questions About Your Brand Health
During your annual wellness visit, the provider will undoubtedly ask about sensitive topics. It's their job to assess the good and the not-so-good parts of your health. Similarly, healthcare marketers need to take a close look at what's working and not working for the brand. Three key questions that need honest answers include:
How well do you understand your audience?

How do you measure up to your competitors?

Are you doing a good job marketing to your own employees?
There are multiple data sources for this kind of information and many of them live within your department. Think about perception and usage surveys, competitor analysis, and any other research you commissioned. Is there a current employee, nurse, or physician satisfaction survey or an internal communication survey? Did human resources, executive leadership, patient safety, or the DE&I committee conduct any focus groups that might provide insight?
Keeping up with your health system's HCAHPS scores is also important as they have a strong communication focus and most likely align with some of your MarCom and organizational strategic goals.
Once you collect available information, check your ego at the door and take a long, hard look at your reality.
Face the Facts About Your Hospital Brand Needs
After completing your analysis, it's time to face the facts. Acceptance, after all, is the first step… Maybe your website is outdated, your target audience shifted, and your newly acquired facilities don't match the brand standard look and feel.
Use those findings to inform your strategic plan and decide if it's time for a health system rebrand, new perception and usage survey, sentiment analysis, competitive analysis, or a more robust social listening platform. Your hard work and diligent reporting can guide operational planning but also serve as a very persuasive tool when budget season arrives.
As we move into a new year, remember that your hospital brand is more than a logo and tagline. It's a living and evolving being, deserving of a head-to-toe checkup. Prioritize the unglamorous work of assessing and reporting early so you can enjoy the benefits throughout all of 2023.
Healthcare branding is the cornerstone of Ten Adams' work. If a brand refresh or overhaul is in your future, we're here to help.
---
Editor's note: This post was originally published in January 2019 and has been updated for comprehensiveness.