From latex glove to white glove, the overlooked benefits of a digital patient experience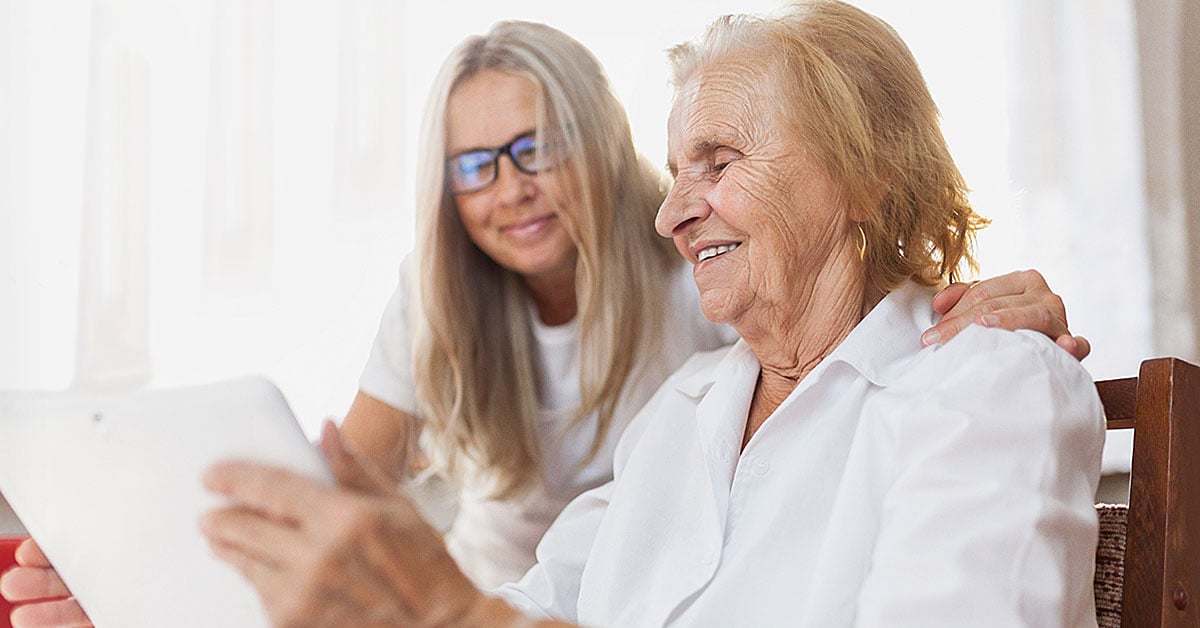 Patients have always spent a significant amount of time researching and finding the right healthcare provider. With the intersection of technology and time — this process has been expedited.
Like everything else associated with the digital evolution, this has been a double-edge sword for the healthcare industry. Patients have access to more information than ever, but often make a decision more likely based on convenience. Health systems are dealing with high staff and provider turnover rates, swimming in endless amounts of redundant patient information and seemingly impossible standards of care to uphold. So, let's talk about what a seamless digital patient experience is and how it can benefit your health system's bottom line, your patient retention, and your provider's longevity.
What is a digital patient experience?
From the moment a patient opens up their internet browser until they click "book appointment" they are immersed in a digital patient experience. Each touchpoint is as important as the next, beginning with how they find your health system through reputation management and SEO leverage to finally selecting a provider that suits their personal needs. The information they are searching for should be clearly displayed, with obvious next steps and details about what to expect through their care journey. In healthcare, we have seen the bar of digital expectation creep higher and higher — it's time to rise to the occasion, and here's why.
Why does providing a seamless digital experience benefit your health system? (from patients to providers)
We live in a world where you can have goods delivered to your door within hours, customer support lines are accessible 24/7 through three different avenues — chat, email, phone. The high bar of customer satisfaction continues to feel out-of-touch for healthcare, and the gap is only growing. Patients are seeking care through online platforms as much as possible and are leaving provider and system loyalty behind, for good reason. The user experience is frustrating.
Patients have to make a phone call during their lunch hour to schedule an appointment, only to find out that the office is also closed for lunch hour. When the appointment is finally scheduled, they come in only to fill out the exact same form they have filled out every time they have visited their health system. Then they are called back to the appointment, to once again answer many questions that the system should already be aware of given the patient's history. Why would you stay with a health system when your next experience is likely to be the same as your first experience meeting your new provider?
And for providers — trying to provide personalized care while typing on a computer and checking boxes leaves little time for eye contact and true patient engagement. If the patient has been seen out of network, the office is stuck on hold with other offices trying to retrieve relevant data through a fax machine. All while the patient is waiting and hoping all the correct information is sent, praying they don't order three more of the same tests the last provider ordered. It's a waste of time, resources, and energy.
Healthcare can do better. And this is how.
Digital Accessibility Meets Comprehensive Care
It's no longer sufficient to highlight clinical expertise exclusively. The ease of scheduling, canceling, and following up on appointments through an online portal is a key component for many patients as they select a provider.
To take it a step further, you can eliminate the hassles of check-in paperwork and faxes by offering online self-assessment and check-in options. Patients can access comprehensive information using QR codes, making the process efficient and quick. With these digital services, patients can be registered in just 5 minutes, and the data collected online can seamlessly integrate into their electronic medical records (EMR).
Using specialized applications designed for patients to schedule appointments on their own can reduce the workload on central referral office staff. Other platforms allow patients to submit personal health information and update all the documents that traditionally come to them on a clipboard, again easing the burden on frontline administrative desk staff and eliminating the possibility of human error. Through technology, patient information is automatically transferred to the EMR making it accessible to all providers within your health system, streamlining the workflow for your clinicians, as well as enhancing the patient experience.
Support and Keep Your Providers
High provider turnover rates add to the inefficiencies of many healthcare systems today. Enhancing the online patient experience can alleviate tactical strain on providers, allowing them to provide the quality of care they strive for. Optimally, before a provider enters the exam room, the notes and patient data should be simple to review by a new provider or a provider the patient has seen for 20+ years.
By linking data, healthcare providers, and patients with a shared understanding and creating a coordinated care plan, you can grow your patient's trust with providers — guaranteeing accurate information, clear communication, smooth healthcare services, and retention.
While the journey to healthcare's digital transformation may seem intimidating, we hope you feel excited about the opportunities it can create for business innovation, patient experience, and healthcare workplace satisfaction.
At the end of the day, website aesthetics are very important — but obtainable access to care is our main goal. If you want both, give Ten Adams a shout, we're happy to chat!