Is Healthcare Marketing Officially Entering Its Reputation Era?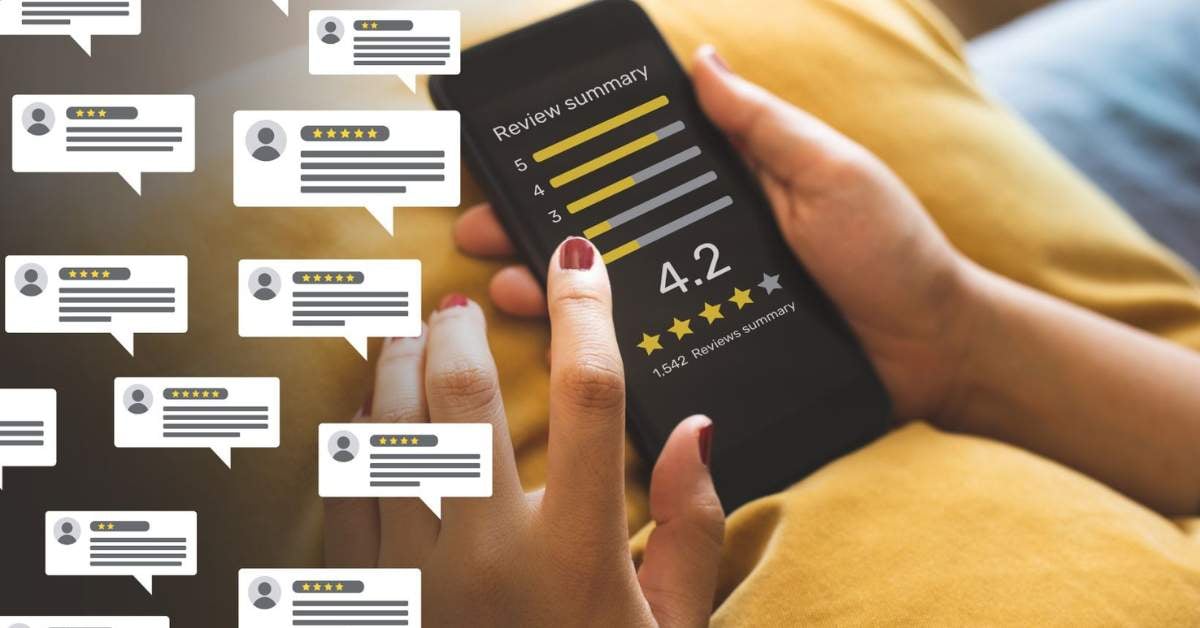 In 2021, 36% of patients reported selecting one provider over another based on Google Reviews. In 2022, that number nearly doubled to 65%. Now — we are seeing clients take action and drive major impact with reputation management.
It makes sense. Patient experience stands as the cornerstone of healthcare's evolution. Every decision, treatment plan, and design choice within top-tier hospitals and among physicians is intentionally crafted with the patient in mind.
However, as the healthcare industry grapples with the aftermath of the COVID-19 pandemic, our digital transformation is far from over. Challenges persist — from provider shortages to evolving patient expectations to telehealth options becoming increasingly popular. We are striving to empower patients to play a role in shaping their care journey, thus increasing the level of personalization similar to industries like hospitality and retail.
So, how do we provide this experience? By looking beyond our four walls and truly creating an online environment that welcomes new patients and creates a community for the current ones. In this blog we will highlight how collecting patient feedback and integrating this insight can help boost employee morale and retention, give senior leadership a clear path forward, empower current patients through open communication, and lead new patients to choose your health system with confidence.
Reward and Retain Your Current Employees
Many of the systems we work with have leveraged reputation management as an internal initiative and feedback loop for their employees. Patients leaving compliments and comments can really brighten a team member's day — from a provider to a front desk receptionist — positive feedback can make even the hardest work day brighter.
Setting internal goals to hit a specific number of reviews and scheduling a monthly check-in can ensure you are using your reputation management efforts to their maximum capability. This is also a tangible way for managers and service line leaders across your organization to have a direct line of sight into the patient experience. There is great comfort in knowing that when and where you may hit a road bump, you can smooth it out and move forward confident in your real time decision-making process.
Lead Strategic Planning Initiatives with Confidence
Healthcare isn't just about the doctor-patient meet-up, it's a lengthy journey. Think about it. From setting up an appointment to the text message reminder and what comes after, like referrals and sorting out the bills, the patient experience has to be thought through with every nuance and "what if" in mind. It's a hard task to take on.
Patient reviews are the ultimate currency, driving a healthcare system's overall revenue. While also serving as a pulse-check for immediate needs and issues, reviews give providers and senior leadership real scenarios to consider when they are making big decisions.
And here's the kicker: large healthcare organizations sometimes miss the mark when it comes to the entire journey. Those little annoyances? They might just stick around because we're not gathering feedback along the way. And let's face it, we're all about a smoother experience — especially as Millennials and Gen Zers get pickier about how and where they find care. Directly affecting the bottom line for every health system.
You Want Us to Ask for Feedback? Publicly?
The idea of directly asking patients for Google Reviews is something we have seen many clients shy away from. It's understandable, as we often see many more negative reviews than positive, without solicitation. We're used to thinking that if a patient leaves a facility after a great experience, they are probably not thinking "Wow, that was a great experience and I'm going to leave a great Google review!". More times than not, if ASKED, they are happy to leave a positive review! Time to go for it!
Positive reviews have flooded in for many of the systems we have implemented review solicitation for — from Primary Care offices to Emergency Departments. The results have been amazing to watch.
PLUS — more Google Reviews equals more search visibility. Google is the hotspot for discovering and choosing healthcare facilities and doctors. They are defying all generational segregation, often out ranking healthcare systems' actual web pages, and outshining dedicated provider search platforms like Healthgrades and even social media in popularity.
Which leads us into our final phase of value-based care growth.
Show Up Where New Patients Are Seeking Care
Your best friend tells you about a great experience they had at a restaurant, what is the first thing you do? Google it.
Patients are treating healthcare referrals the same way. The top three things considered by a patient when choosing a provider are:
In-network insurance coverage
Location
Online ratings and reviews
Care seekers are evaluating everything you do before they step foot in an urgent care or book an appointment online. Having a short, inaccurate string of negative reviews on your Google Listings could make a patient choose to seek care elsewhere.
Encouraging current patients to leave reviews, through solicitation, can combat negative reviews and paint a true picture of what care within your system looks like to potential patients. Positive solicitation helps new and referred patients make a more confident decision to choose value-based care within your health system.
Pro-tip: Make sure that all of the information on your Business Listings is up-to-date, accurate and verified, answer questions through messenger, and respond to reviews in a timely, appropriate manner.
In the ever-evolving landscape of healthcare, we can all agree on one thing, patients are more cautious than ever when it comes to how, where, and with whom they choose to invest their healthcare dollars.
And now, they have a wealth of public information to guide their important healthcare decisions.
The feedback economy is growing rapidly in healthcare, and it is vital that every healthcare team member, from frontline staff to C-suite leadership, harnesses the power of the digital age to enhance the one thing that truly matters — the patient experience.
Reputation management isn't just a strategic choice, it's a foundation to build lasting relationships with our patients. Embracing the feedback economy to enhance the patient experience is not just a recommendation, it's a prescription for long-term success in healthcare.
So, let's create a big reputation together. Give Ten Adams a shout, we're happy to chat!