3 Tools Healthcare Brands Can Use to Improve DEI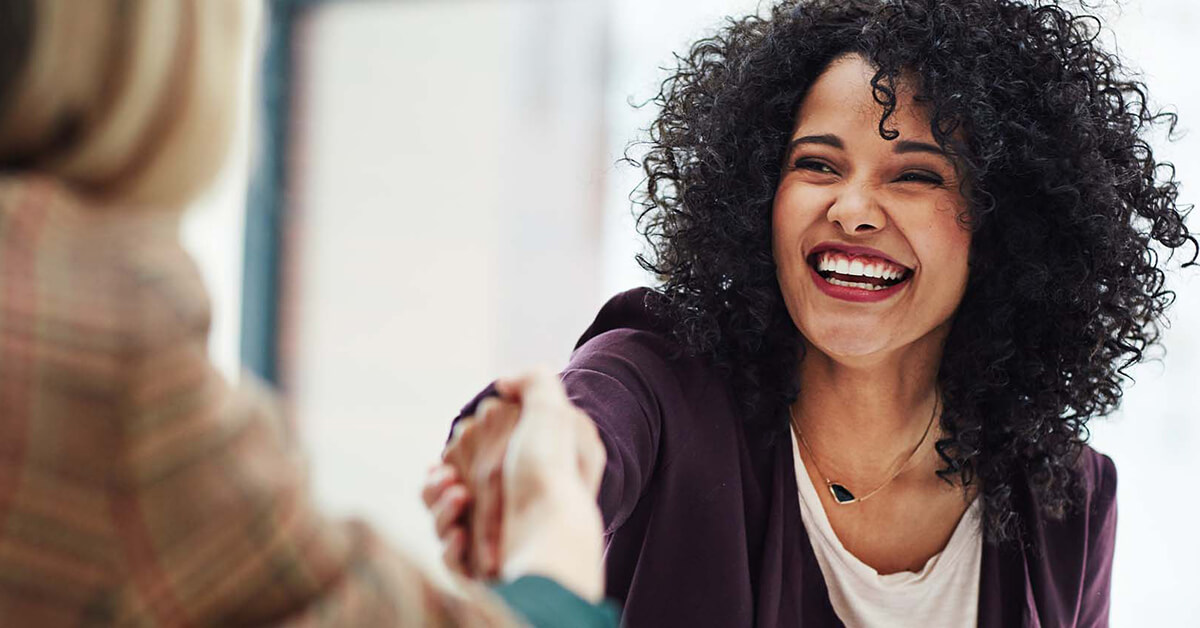 Improve Your Healthcare Brand's Diversity and Inclusion
Almost every organization today references Diversity as a key value and Inclusion is especially important to healthcare organizations dedicated to the health and wellness of their communities.
As we walk through the hallways of our hospitals or clinics, we can experience the rich diversity of the individuals we treat and employ. Yet all too often, on the brand level, these values are missing from creative and digital tactics.
Take a moment to consider your hospital's branding from a prospective patient's perspective. Are the people in your imagery representative of the community's ages, races, genders and abilities? Do you offer ADA compliant versions of written or online resources? Do you offer translation services or resources in different languages? Does your facility offer a wide range of faith traditions and spiritual counseling? If some of these answers are 'No,' your hospital's branding may be sending more of an excluding message than it realizes.
Three areas of a healthcare brand that can be used to improve the visibility of diversity, inclusion and equity are creative assets, website accessibility and provider profile content.
Imagery and Creative
It's very easy to get into the rut of relying on imagery to satisfy a diversity checklist. Next time consider your hospital's catchment and target audience to find (or create) imagery that represents those populations.
Ask yourself, what are the Top 5 largest racial/ethnic groups in my service area? What percentage of my service area identifies as LGBTQ? What type of setting do they reside in- urban, suburban, rural? Which of my service lines need to speak to a specific age group and which serve a general population? Where are people with disabilities underrepresented and how can their visibility be increased?
Answering these questions can start to help build not only diverse creative, but creative that is a true representation of richness of your community.
However, truly diverse assets take a deep, thoughtful consideration of the individual experience that expands beyond imagery alone. Language may be the second most important representation of diversity. According to the U.S. Census Bureau, at least 350 languages are spoken in the U.S and providing resources beyond those required by federal and state law will show your organization's embrace of the multi-lingual experience.
We recently worked with a hospital that was challenged with communicating maternity care to their diverse community. They already had existing maternity materials in English, that Ten Adams was redesigning and updating. One of the opportunities the hospital recognized was that they serve a large Hispanic population. They made the decision to create a version specifically for their Hispanic community. Together, we collaborated to produce resources that included imagery representative of Hispanic families and information translated from English to Spanish. This is a great example of healthcare rising to the challenge of becoming more Inclusive.
Consider what languages your own community speaks. You may want to consider producing assets or resources in another language. Or producing critical social media content in different languages is a great first step. Next time your organization is producing an important announcement, like a COVID-19 update, challenge yourself to produce a version in Spanish or a Chinese dialect, like Cantonese or Mandarin. Spanish is the second most widely spoken language in the U.S. and Chinese is third. Facebook also allows publishers to target users based on their language preferences so that the message is sent to the appropriate users.
Website
Breaking down language barriers is one important challenge; accessibility of the information is another. This is where your website and ADA compliance can come in. The American Disabilities Act was enacted to protect individuals with disabilities against discrimination based on ableness and holds businesses to standards that ensures their environments are accessible. A healthcare website will often be visited by individuals who may have visual, auditory, motor or other limitations.
Websites should consider how text, visual elements and navigation are presented. Some users may be using software to adjust the contrast or size of text or using screen readers to read the content aloud.
Here are some general user-friendly best practices:
Use clear, descriptive, but simple language.
Use colors, spacing and format to break up large sections of text.
Use alternative text (alt text) to describe images.
Provide captions or transcriptions to accompany video content.
Ensure the site can be navigated using keyboard, mouse or track pads commands.
This is not an exhaustive list. While the ADA does not specifically mention websites or give specific standards, the U.S. Department of Justice has frequently cited four metrics for accessibility:
Perceivable- This means users should be able to comprehend the information being presented.
Operable- This means that interface components and navigation cannot require interaction that a use cannot perform.
Understandable- This means that users must be able to understand the information presented and as well as understand the user interface.
Robust- This means that the content must be clear enough to be interpreted reliably by a wide variety of users, and when necessary, user assistive technologies. This also includes as users and their assistive technologies evolve, the content should continue to be accessible.
You can find more details and see a complete list of the four areas of accessibility at Web Content Accessibility Guidelines and at the Web Accessibility Initiative.
Provider Profiles
It's a well-known fact that patients prefer providers they feel they can relate to, whether that be through gender, sexual orientation, race, age, etc. Provider profiles are a great opportunity to showcase the diversity and inclusivity of the organization's providers.
Ask your providers if they are comfortable adding any of these details to their profiles:
A headshot. Humans are visual creatures; we like to see the faces of those we will interact with. A headshot is also a great first impression of the provider's race and age, which may influence a prospective patient as they look for a provider they can relate to.
Preferred pronouns. Using someone's preferred pronouns is a simple way to show respect for that person's gender identity. Including pronouns not only communicates the organization's recognition of gender identities but also that the provider understands the importance of preferred pronouns.
Religion. Religion, and spirituality, can influence decisions on diet, medications, end of life care or other recommended treatments. Patients may seek out providers who share their religious belief, making it more likely a provider would be empathetic in adjusting a patient's treatment plan out of respect for their faith.
Languages. Patients may be more comfortable choosing a doctor who can speak their native language so they can confidently communicate complex and sensitive information to the provider.
Interests or hobbies. Icebreakers are always helpful when starting new relationships, especially a relationship as intimate as the one a patient has with their doctor. Including simple interests or hobbies can make a provider more approachable.
A Great Start
These three areas of healthcare marketing are a great place to start if you are trying to improve the inclusiveness of your branding and marketing. There will be more work to do, but the important takeaways are to think about diversity beyond imagery, improve information accessibility through language and ability modifications and utilize providers to personify diversity, inclusivity and equity values.
How can Ten Adams help you improve the inclusivity of your branding and website? Let's talk.