 Making healing

human again

Telling the brand story through service lines. The Challenge
St. Mary's Health and Ten Adams were in the midst of a large rebranding effort for the health system, the foundation rooted in what was fondly known as The St. Mary's Experience.
Care is just different there. As our work extended into service lines, our efforts had to seamlessly continue building on that special brand promise. See how we helped increase St. Mary's brand equity and credibility below.
A growing reputation with care that makes the grade.
St. Mary's Health had an incredible reputation, made stronger by their constant recognition of superior outcomes. So when Healthgrades® honored St. Mary's for exceptional orthopedic care, we developed a campaign that promoted this distinction, all wrapped up in the human side of the story.
The St. Mary's brand is proud, but humble. It quietly and confidently walks the talk. Our brand message—delivered via broadcast, digital, radio, print and social—humbly gave meaning to the award through the eyes of a patient. A patient who didn't need an award to know the care he received was special.
Ten Adams' intrinsic ability to capture the right tone and footage with video production, art direction & design laid the groundwork for a fully cohesive campaign across social media, advertising and outdoor. With St. Mary's extensive reach across the midwest, our team amassed a media strategy across three states, delivering localized poignant messaging from the trusted and familiar brand, St. Mary's.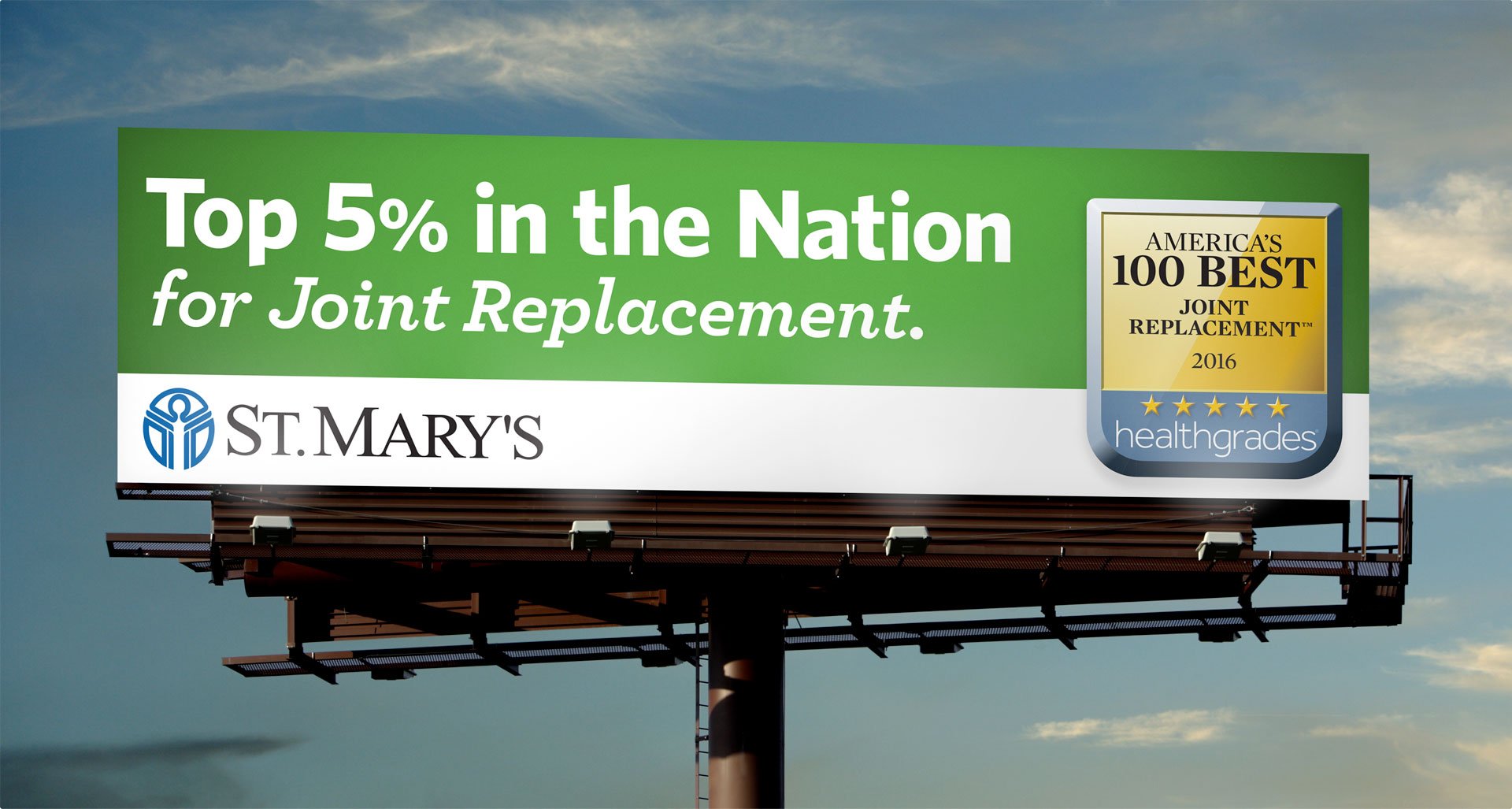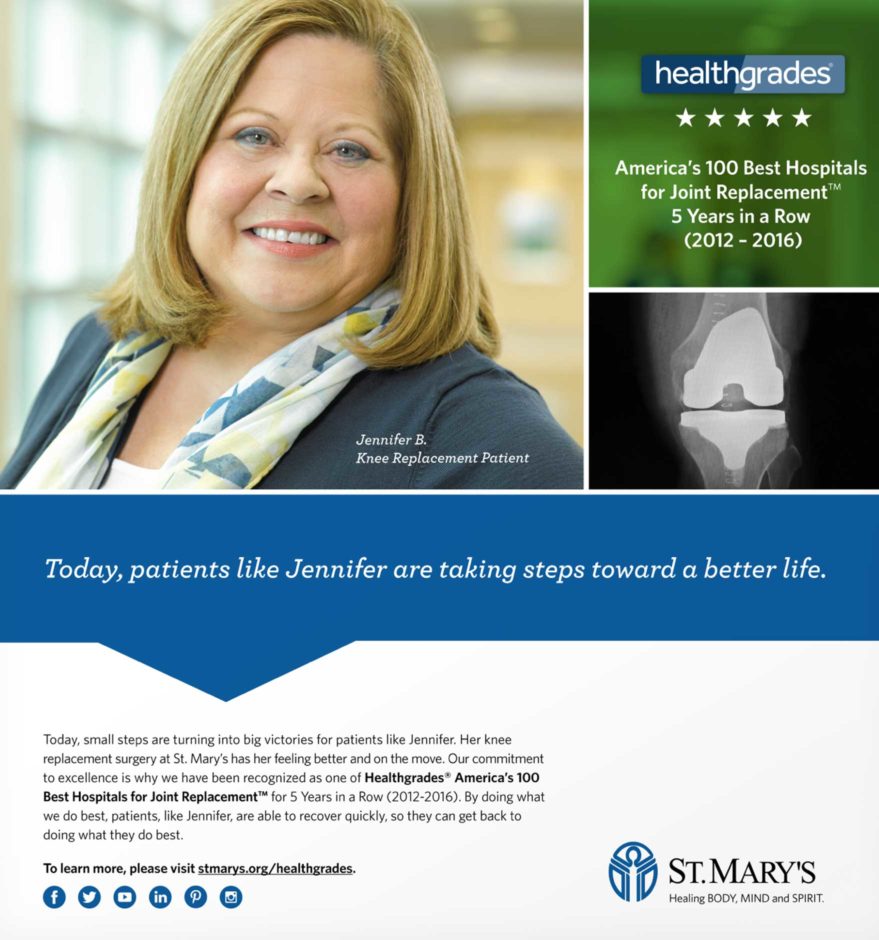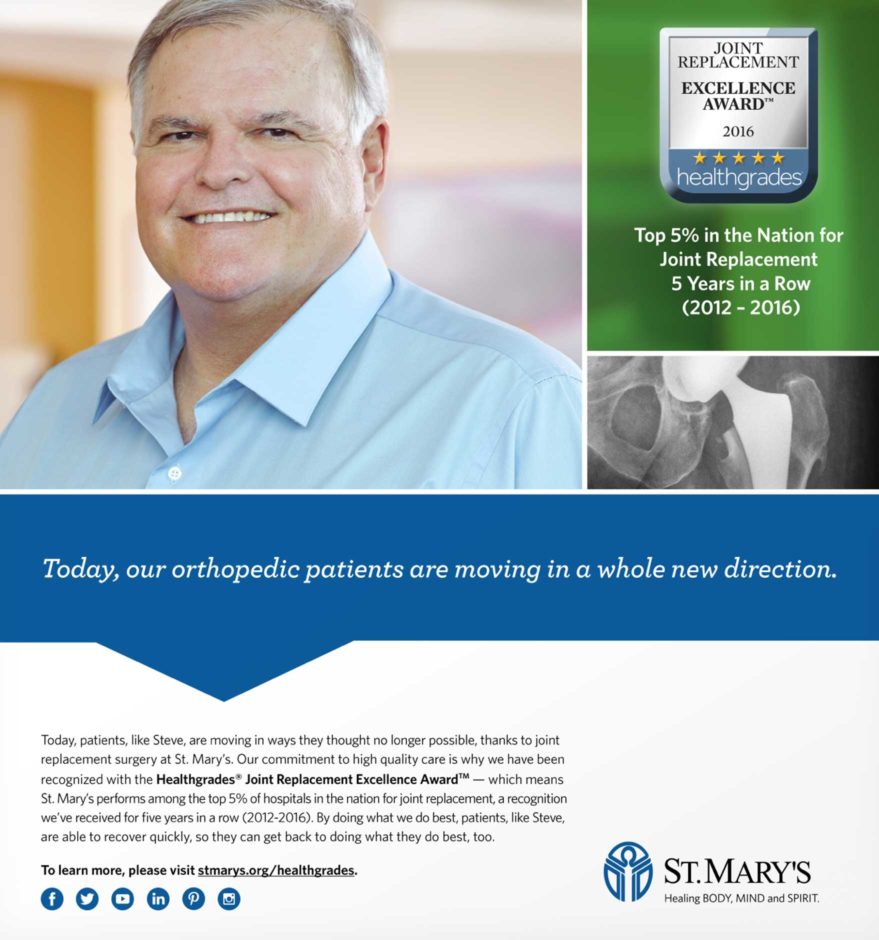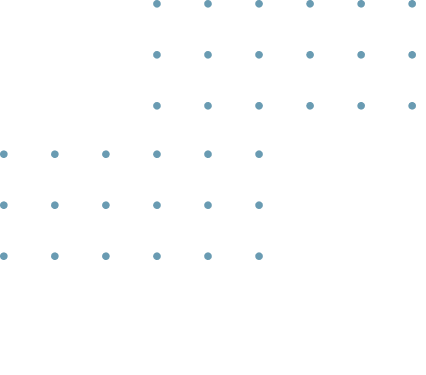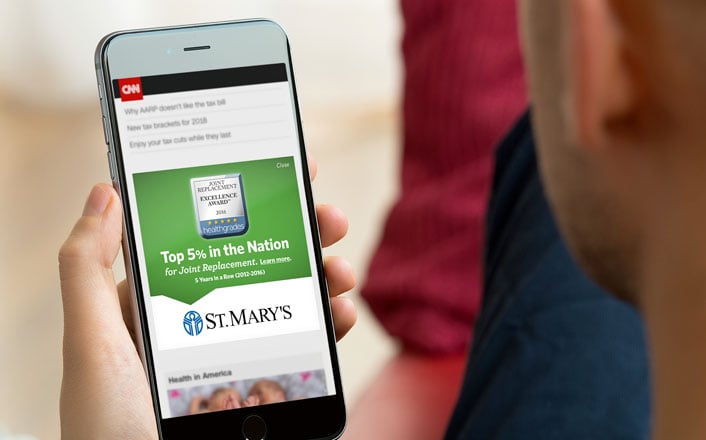 The Results
Building something to be proud of.
The orthopedic campaign fit seamlessly into the St. Mary's story, adding equity and credibility to the growing brand, and resulting in a body of work that St. Mary's and Ten Adams will forever be proud of.