 Destination
Anywhere
Putting a surgical practice on the map as Colorado's top joint replacement destination. The Challenge
Rockstar docs — but competition knocks
Colorado Joint Replacement, a specialty surgical practice in Denver, never felt the need to invest much in advertising. This world-renowned team had been riding high for years on its sterling reputation. But with rapid market saturation by aggressively marketed competitors, it became clear that reputation was no longer enough. Read on to see how a 40% growth in ROI happens with Ten Adams.
A bounty of brand assets.
Colorado Joint Replacement offered a treasure trove of brand assets to work with—from outcomes and expertise, to reputation and glowing endorsements from patients—we had an incredible foundation to build on yet we needed to know more. Through eye-opening market research and receptive leadership, we had the full bounty to tell a story using differentiated strategy that would stick with patients and referring physicians.
We set our sights on baby boomers and our media team set out to nail down the best ways to reach them. Research indicated this audience responded well to nostalgia, so our digital and TV advertising featured an internationally recognized piece of music from their past: "Climb Ev'ry Mountain" from Rogers & Hammerstein's "The Sound of Music". It was the perfect aspirational backing track for joint replacement patients, and one that paid homage to the landscape of home.
Ten Adams' spot-on art direction with on-location filming in picturesque and highly recognizable destinations throughout the Denver area gave our campaign authenticity across all tactics: video, advertising, web, direct mail and outdoor. A round of in-market performance testing solidified our strategy, and kept the physicians' investment on our dashboard.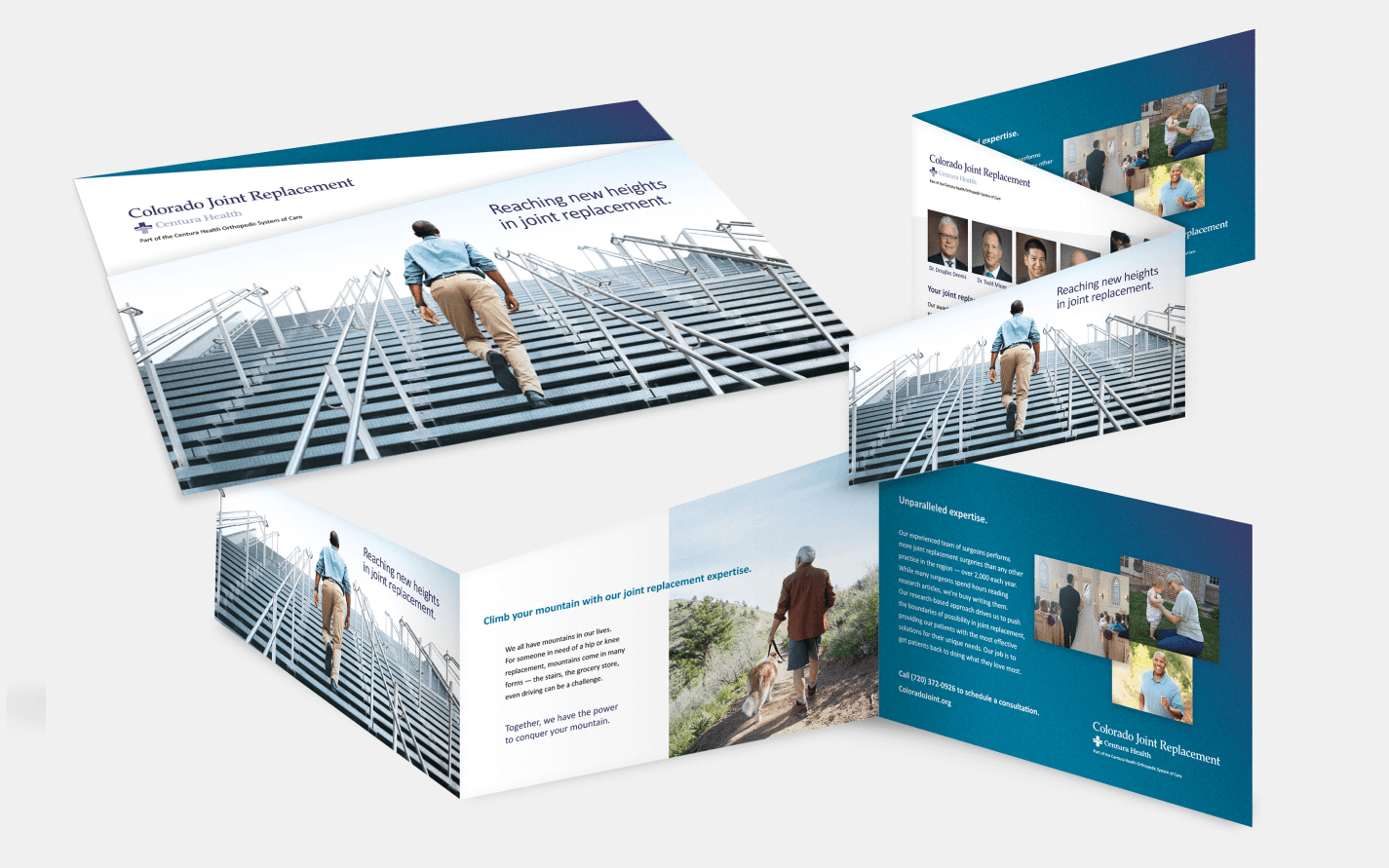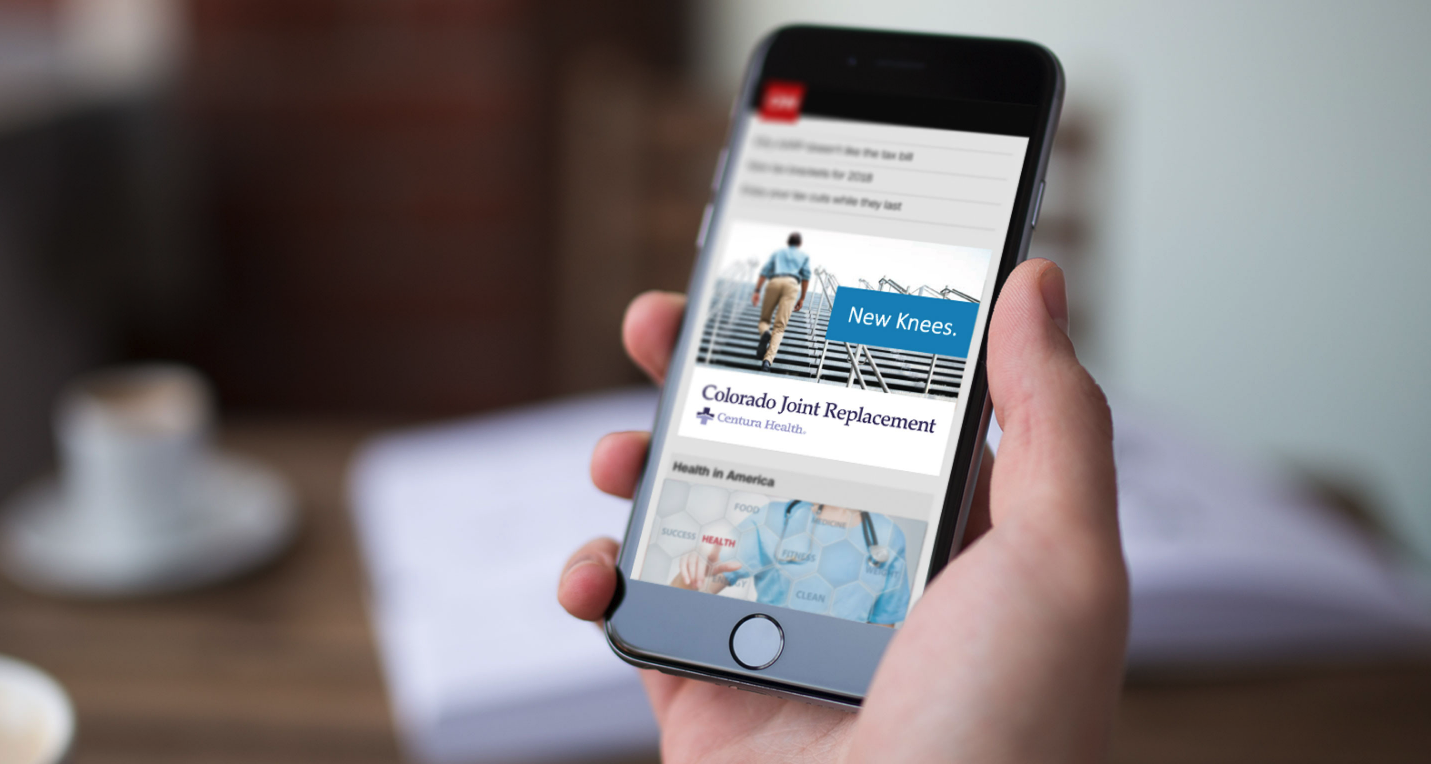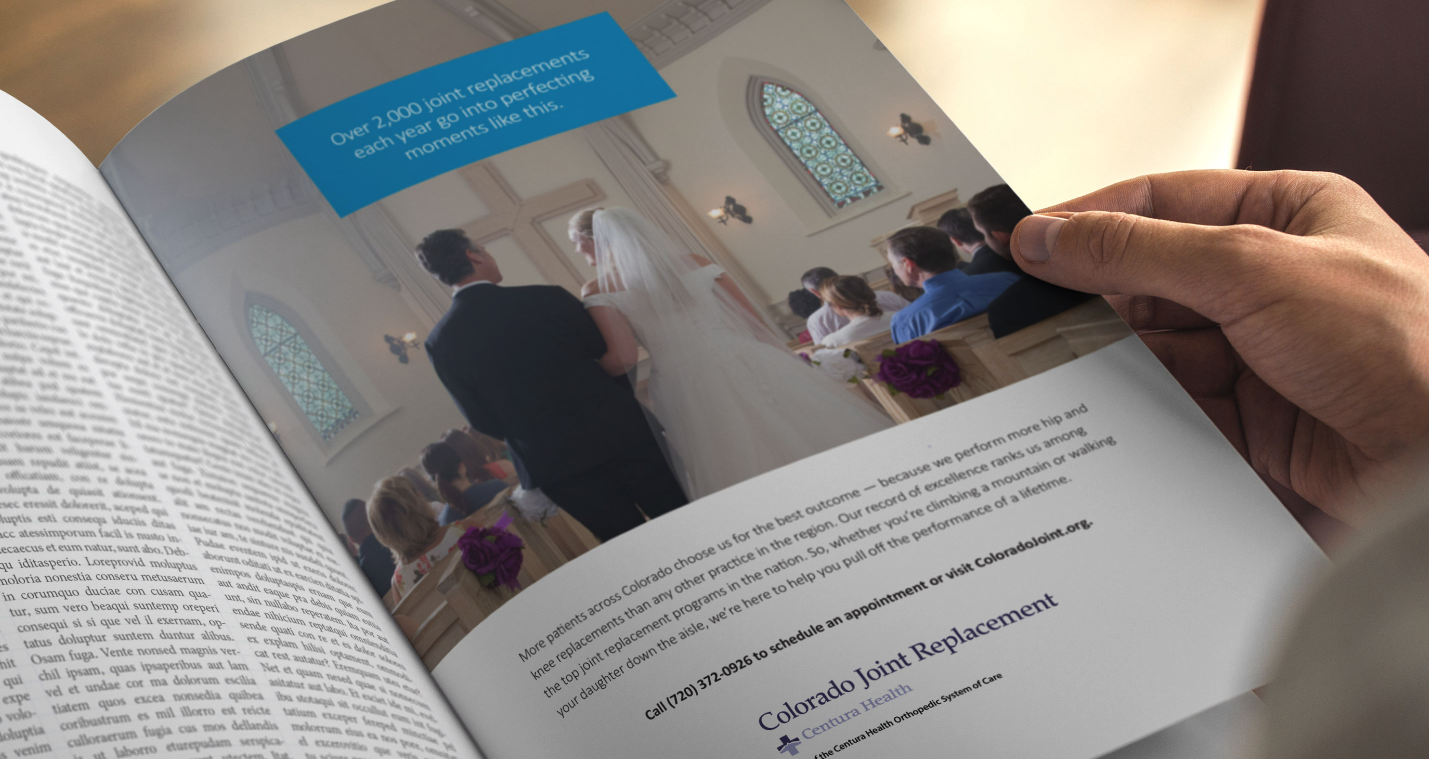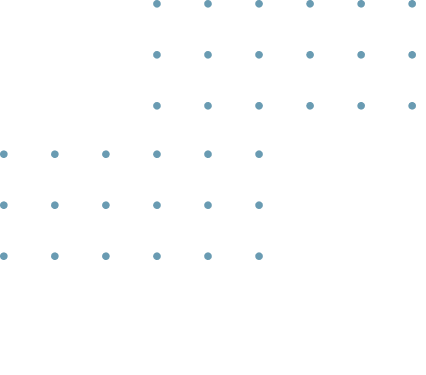 The Results
Climbing mountains, making gains.
This project was a blast to work on—and we're so proud of the result: a striking campaign that led to substantial patient growth, while embodying the spirit of Colorado Joint Replacement's patients and the internationally renowned team that helps these patients reach new heights.