 A
Big Campaign

of Good

Putting a personalized touch on a national reputation campaign. The Challenge
Phoenix Children's Hospital (PCH) had seen a decline in their rankings on US News and World Report and enlisted the help of Ten Adams to take a strategic look at their efforts and provide our expertise.
See how we helped get the word out so PCH ranked in all 10 Pediatric Specialties.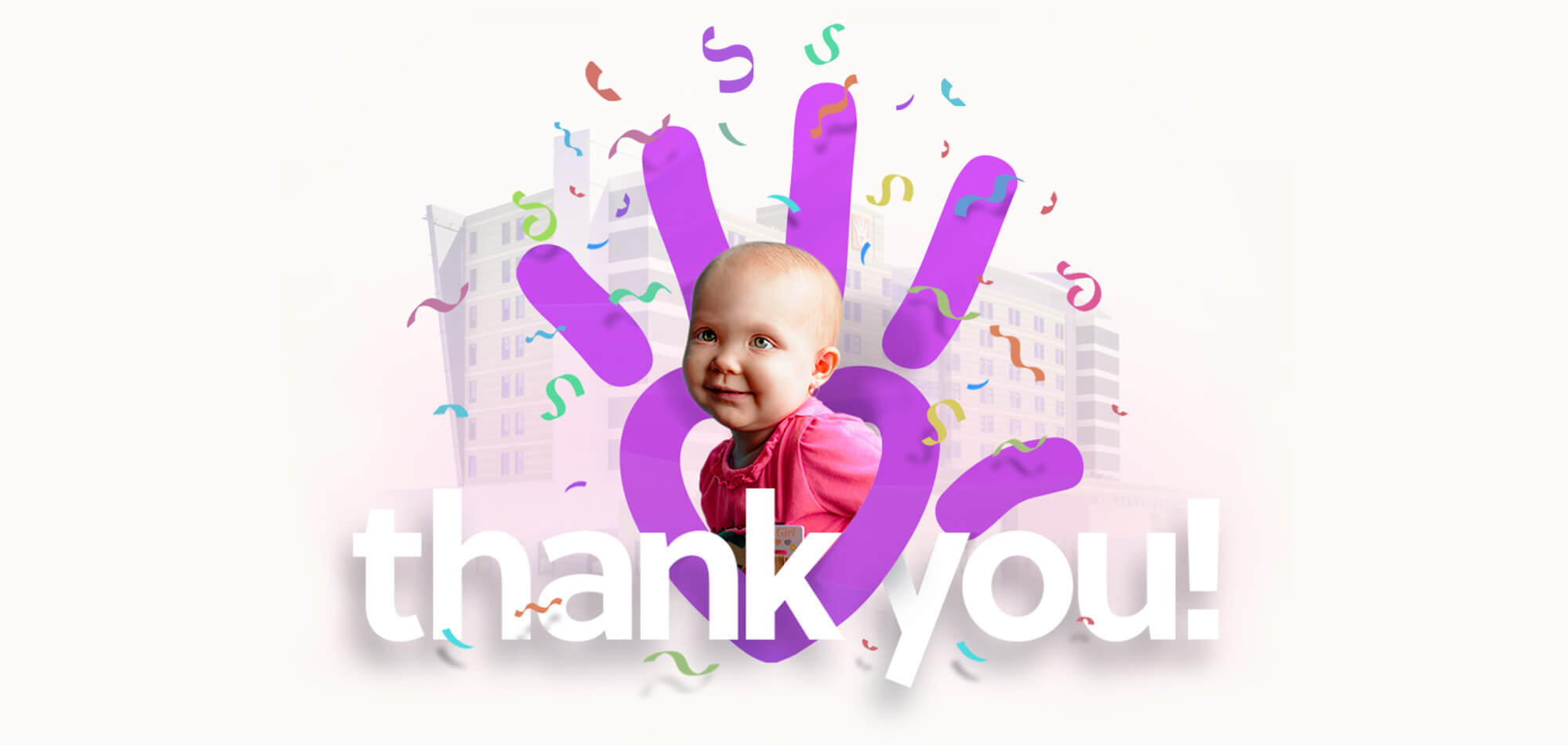 Ten Adams developed a strategic service-line reputation campaign to boost the US News & World Report rankings for key specialties, build targeted physician relationships and support the overall brand awareness of Phoenix Children's Hospital among referring physicians.
With a specific focus on five specialties (Cancer, Cardiology, Nephrology, Neurology & Neurosurgery, and Orthopedics), we created a strategic campaign focused on communicating the outcomes, patient safety, excellence and family centeredness at PCH. Our focus was to attract, engage and develop relationships with pediatric specialists in our target database through marketing automation strategies.
Globally, Phoenix Children's Hospital's objective is to become a nationally recognized Children's Health brand and increase patient volumes. To support this, our goal was to improve their national reputation by developing a more personal relationship with each referring and prospective referring physician.
We choose to theme our efforts around "A Big Year of Good" to tout the great work that had been done at PCH and "A Big Year Ahead" to let referring providers know to expect exciting advancements in the year to come.
Building Awareness
We deployed a series of emails to over 7,500 pediatric specialists over the course of 4 weeks, sharing the powerful yet largely unrecognized achievements at Phoenix Children's.
In an effort to best communicate with physicians, we kept our language concise and we weren't afraid to get technical. Our team kept a physician's eye in mind when planning everything from the copy to the design. Copy within the email highlighted innovative programs and successes for each service line, positioning PCH as a top-rated destination for pediatric care.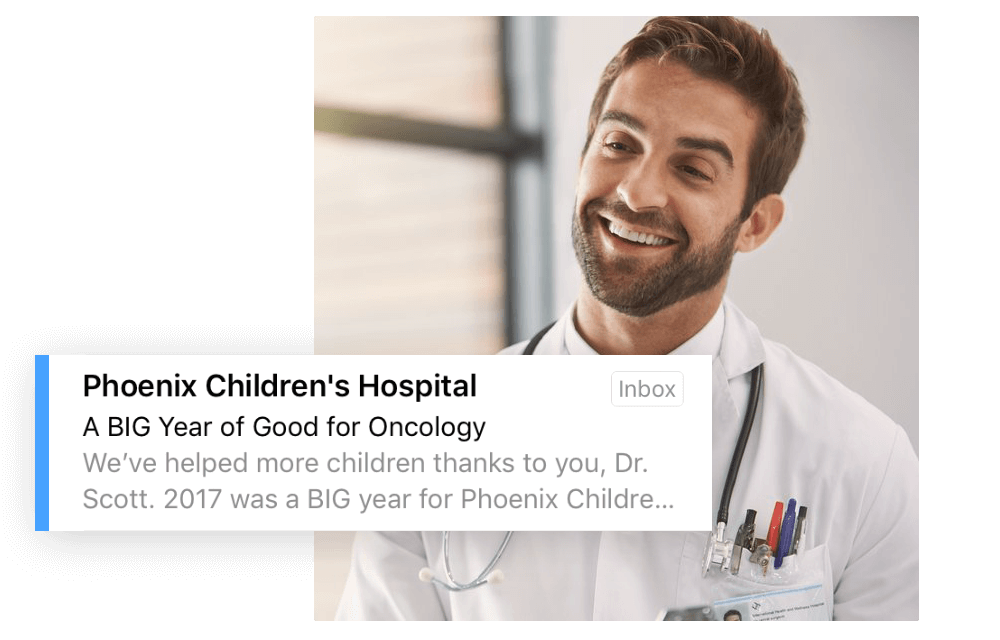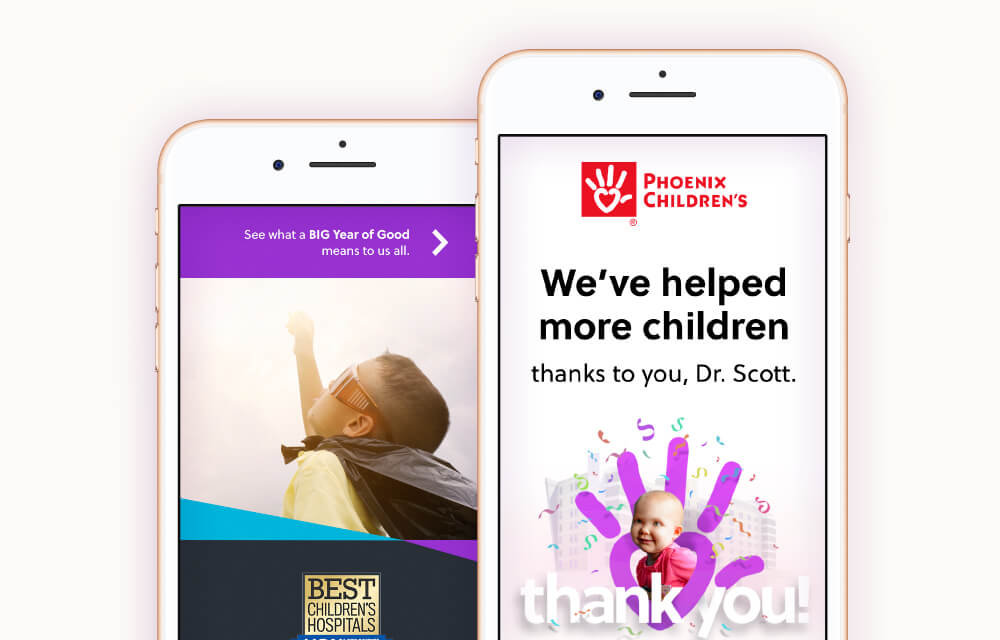 Physician Engagement
Each message featured targeted content, and a simple call-to-action that guided physicians to a dedicated landing page, where Phoenix Children's could continue the conversation.
2018 has already proved to be another year filled with incredible advancements and overall growth for Phoenix Children's. Looking ahead, the opportunities to engage and build on this momentum are certainly BIG, and the future of PCH is as brilliant as the amazing patients they care for each day.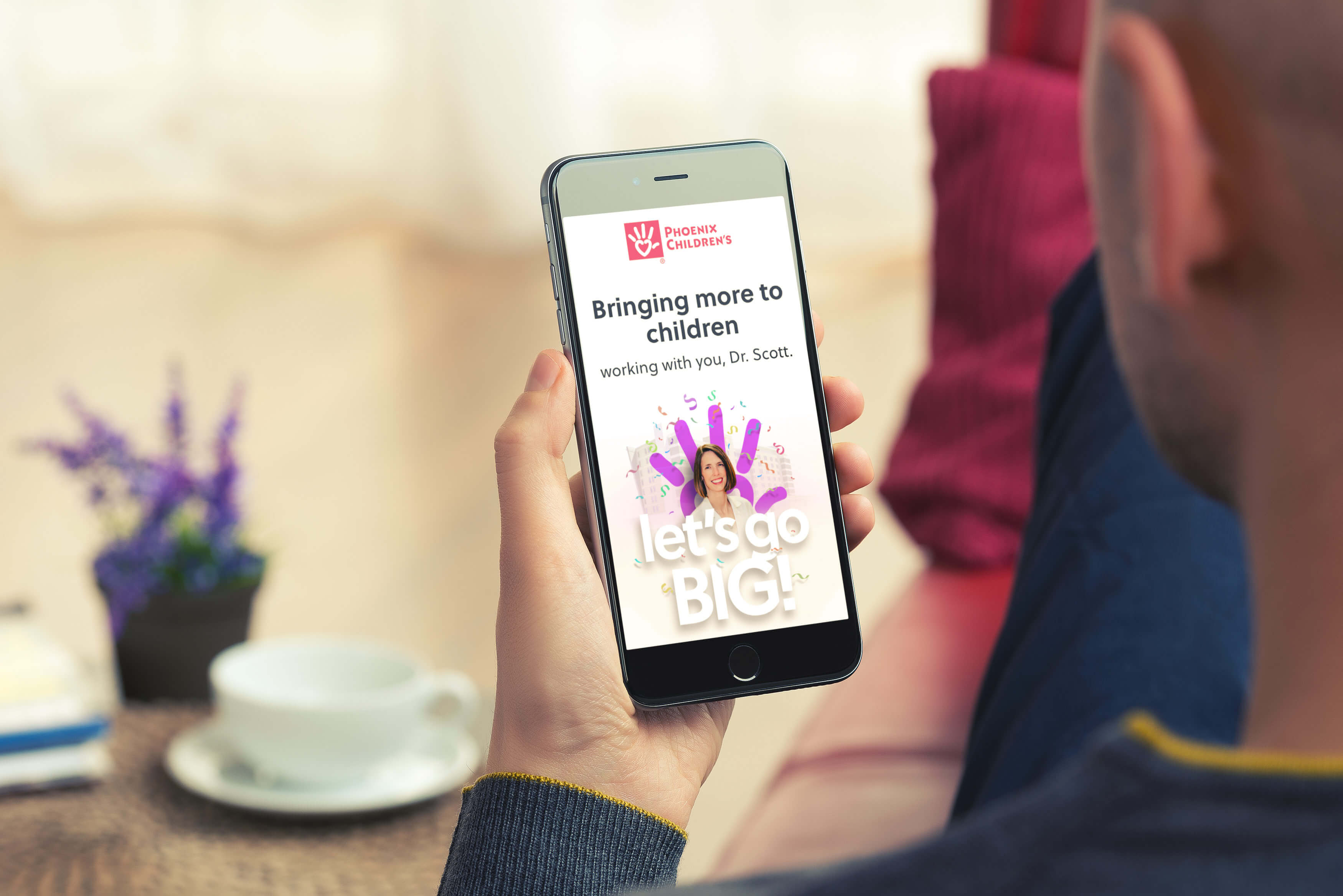 "Ten Adams is a joy to work with. From the moment our Phoenix Children's team initially connected to pitch the possibility of working together, to running through analytics on how our campaign performed, I always felt like our project was a top priority."
Stacy Dillier
Phoenix Children's Hospital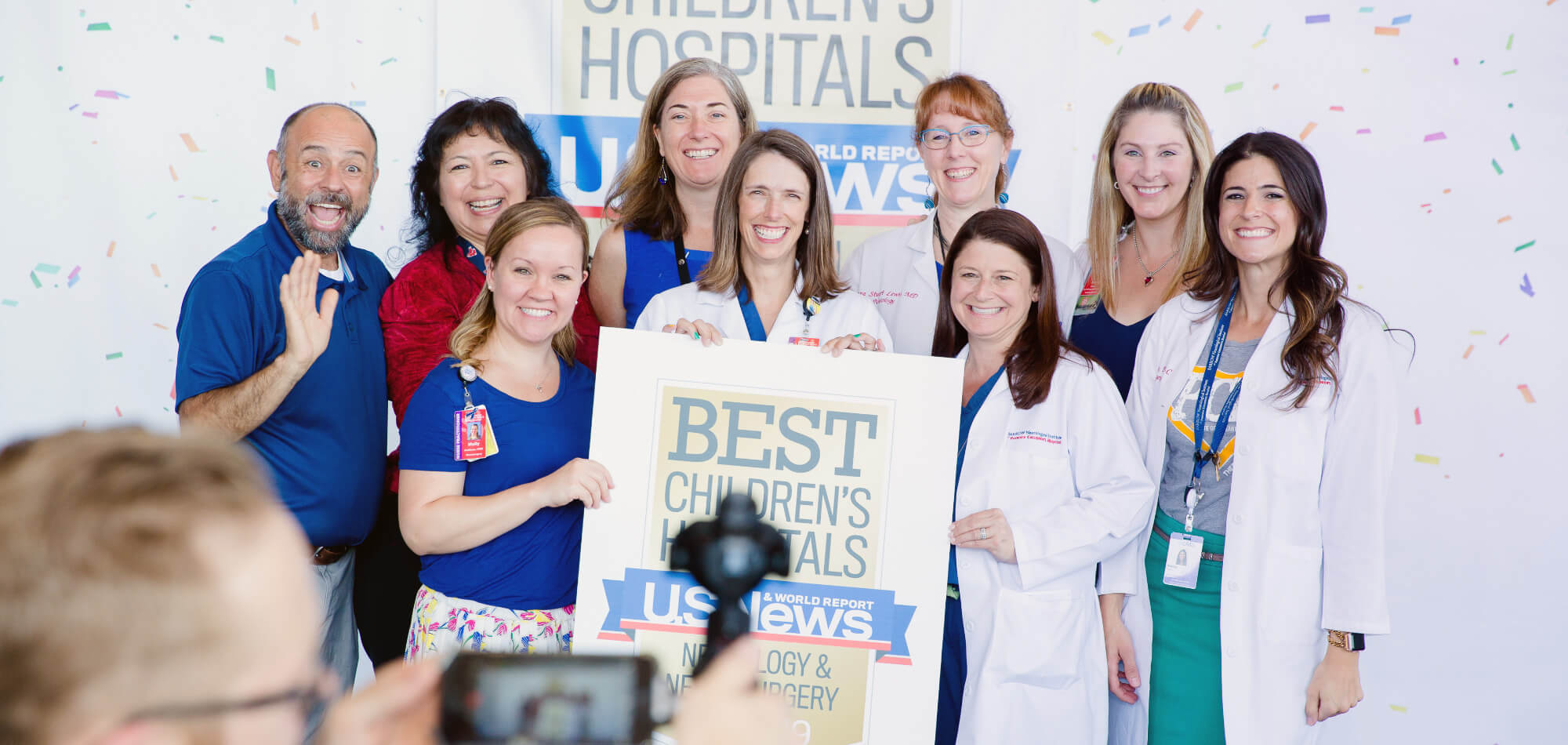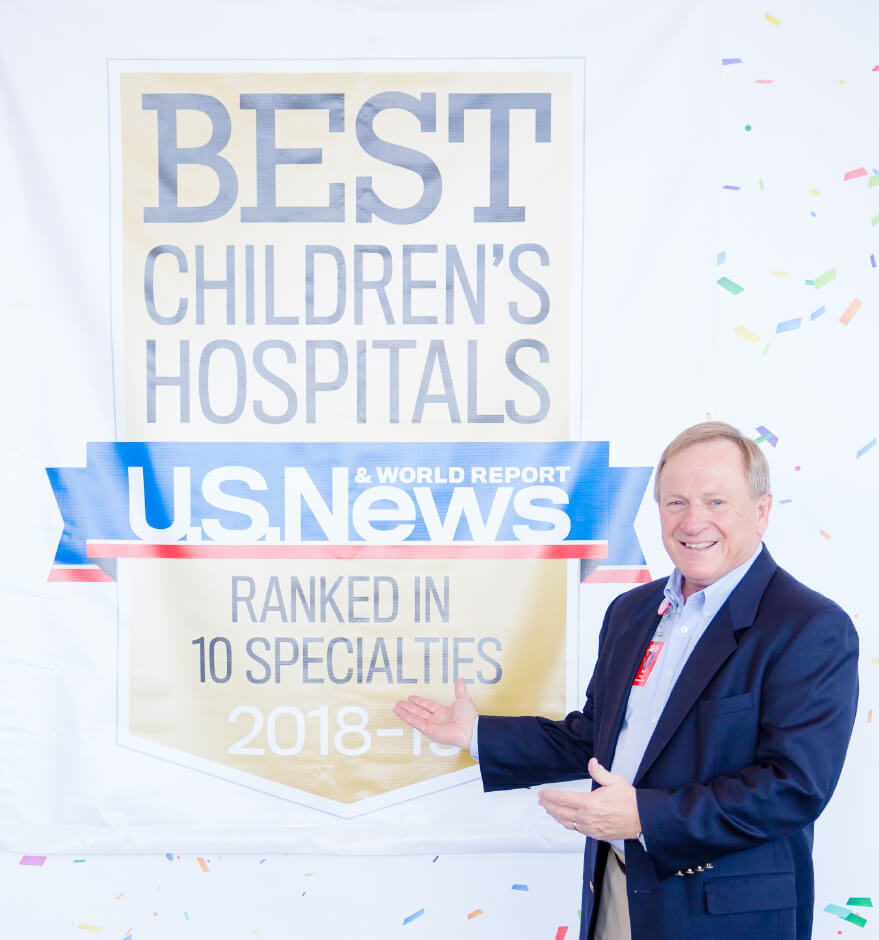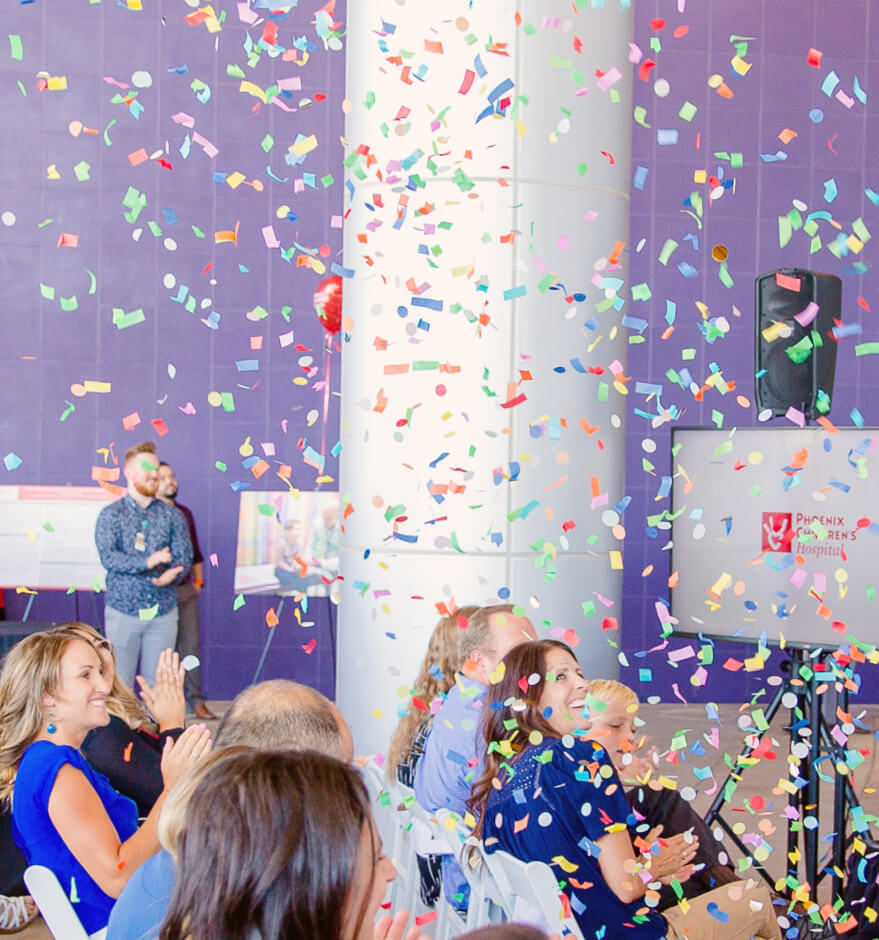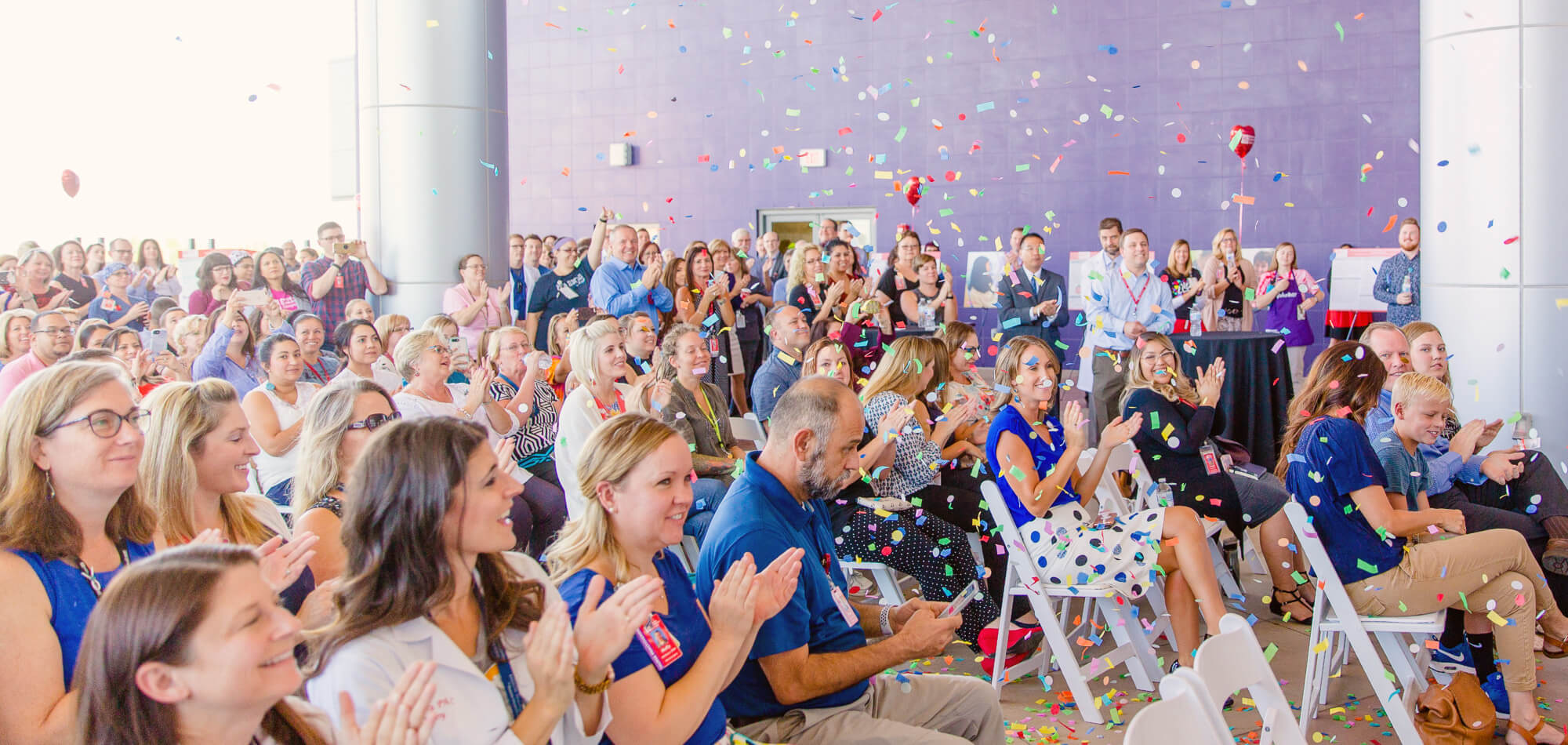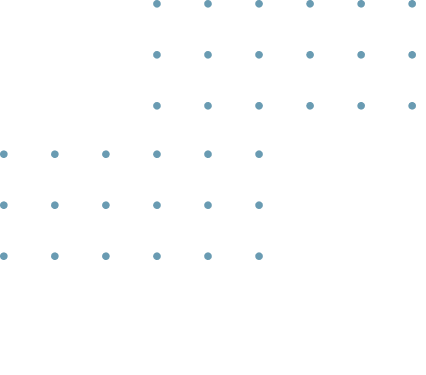 The Results
PCH was named as a Best Children's Hospital by US News and World Report.
Following our campaign, Phoenix Children's ranked in all 10 specialties including the 5 that we strategically promoted.
7,500
Pediatric Specialists Reached
10
Ranked in all 10 Pediatric Specialties